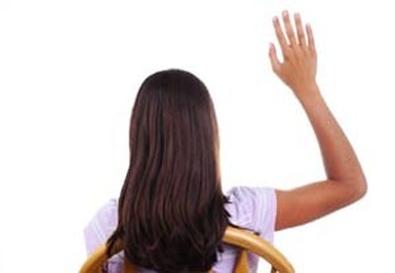 Anthony Meindl
I think maybe to best answer that question, it's helpful to understand what I've learned through living that sometimes can only come with time and experience.
I think what makes an actor great is that there really needs to be a desire within each of us to want to be with people. Not objectify people in the name of some "acting" exercise or judge them, but really enjoy humanity. Become curious about other people's stories, what they've overcome, and their challenges. Love being with others, which ultimately becomes about our learning how to love being with ourselves.
I was too scared to know this in my early 20s. I didn't even want to be with myself, let alone other people. I didn't know how to be with my messy feelings or be with other people and their messy feelings. So that period was all about avoidance. But the funny thing is, when you run from something long enough, you don't realize that eventually your running leads you to exactly what you need to face. All paths lead you back to you.
Sande Shurin
—who wasn't my first teacher but was the first teacher who made me deal with me—stopped me in my tracks. I simply stopped running. I learned how to become present in a way I had never experienced. I learned how to start confronting myself. I learned how to listen in such a deep way that it completely transformed my life and my work. These truths—which transcend "acting"—are what inspired me to teach and are the cornerstones of what I continue to share with actors today.
When you begin to learn that the things we run away from are actually the things that make us interesting, unique, and human, you begin to discover who you truly are—your potential, what's possible for you. When you begin to learn that it's you who are experiencing the events that we ascribe to the "character" or "the role," how can your life not change? What an amazing adventure to start revealing parts of yourself to yourself and to others, things you've spent a lifetime running away from because they scared you so much.
Sande taught me that who I am—who we all are—is enough. And that, ultimately, truth is more interesting than any idea of "character" we could ever come up with.
Ted Brunetti
Uta Hagen's
life force was dedicated to and focused on the highest level of acting and being of service. She loved to teach, but she lived to act. No one had higher standards or skills. She handpicked students, whom she regarded as colleagues. You were lucky to have a seat in the room, especially when she was working on a role. Uta was unrelenting in her demand for excellence, from herself first and with anyone around her, both professionally and personally.
Uta charged $5 a class. She was pained for three years by the thought of charging her students more, before raising the price to $7, which stood until the day she died. Uta was a primary part of my professional and private life for nearly 20 years. She also taught me to cook, garden, and make a bed! More than anyone, she defined, clarified, and ceaselessly encouraged my love and passion for the day-to-day hard work and rewards associated with what it takes to be a serious, professional actor and contributing member of society. Through example, she shared with me and taught me a profound respect for acting. This same deep respect for acting is directly connected to my respect and passion for life and my fellow human beings. Through her mentorship, these two are inseparable in me.
She could diagnose issues in your work and the material with laser precision and brevity. There was never one "acting trick." Her profound knowledge was from doing it herself. She set the bar for generations and worked with the best actors, writers, and directors of her time. After all the specific homework, you "let it all go and start with one thing."
I found myself being a sounding board for Uta during her process of rewriting her book "Respect for Acting," which became "
A Challenge for the Actor
." In class, we would experiment with new versions of her exercises, then discuss and debate the results during the three hours it took us to drive out to Montauk. At the kitchen table, she sat with her poodle in her lap, her coffee, cigarettes, and yellow legal pad, where she wrote out each section of the new book. On the return trip to New York City, we'd discuss the focus of next week's work. This process repeated itself for several months.
Because of the blacklisting of actors during McCarthy's Red scare, Uta was barred from working in film and television. Where she was allowed to work was the theater, which she loved with all her heart and soul. My deepest wish is to build a bridge from what I learned from Uta and the theater to film and television.
To the adage "Those who can, do; those who can't, teach," Uta boldly countered with, "Those who can't do shouldn't teach!"

Caryn West
There are so many teachers who inspired me, but three who stick out are Stella Adler, Julie Weiss, and Jessica Kubzansky.
Stella Adler
taught me to do the research, do the homework, be prepared, create an environment, and respect the text, not make the text accommodate me, which would be lazy. She gave us great insights into the poetry and humanity of Chekhov, Ibsen, Williams, Strindberg, and others, and she taught one to seek out the culture of a character and the rules of the world of a play. She wanted "size" from the actor, which could be misinterpreted as "theatrical" but in fact was about choosing the highest possible stakes for the character and being seized by the energy of the need of the character. She wanted clear, articulated speech as well. It is a challenge to get young L.A. actors to see the need for speech work, but it makes you more facile and makes hearing and learning dialects so much easier.
Julie Weiss
, the many-Oscar-nominated costume designer, is an intoxicatingly talented person who was my costume design teacher as an undergrad at Stanford. She gave me courage as an actor and artist. She said you had to design for the perspective of the character: "If you are designing for a midget or a Lautrec, spend your day on your knees seeing things from their viewpoint and their horizon." She taught me how to go beyond conventional, safe choices into the realm of creating, which might invite humiliation or misunderstanding by some if they don't get it. But you might soar if you just step off the plank. She also taught me generosity of art spirit.
Jessica Kubzansky
and I have co-taught advanced scene study for five years, and I love her astonishing brain. Few acting teachers are also truly great directors of theater, as she is. She believes in homework and reverence for the text and the power of the pure, fully committed action of the moment. Verbs. What are you doing? Did you get it? Change tactics if you didn't. And if we don't believe you or if the moment is muddy, you are probably insecure in your actions. But then once you know your character, stay free and spontaneous. We have synergistic energy teaching together, but there is great pleasure in hearing her unique insights and listening to her recite whole sections of "Hamlet" or "Romeo and Juliet."
Jeanie Hackett
Studying with
Nikos Psacharopoulos
, founder and artistic director of the Williamstown Theatre Festival, who trained thousands of actors at Yale, NYU, Columbia, and Circle in the Square, could be best described as intensely terrifying fun. Within a highly disciplined atmosphere, Nikos let loose the possibility of a creative free-for-all, encouraging students to go full out in their emotional, vocal, and physical commitment to the scene, to leap at any and all opportunities for making fools of themselves. As he was fond of saying, "If you're going to fail, fail trying to be successful. Don't fail because you're too scared to be successful."
Class felt like the most important place in the world to be. In Nikos' mind, scene work always existed in direct relationship to an opening night. In the classroom, he operated with a sense of urgency, as if imminently the work would be presented to the world. Time was at a premium, and in class he invariably seemed to be racing against it, protecting his students' talent from a raging epidemic of mediocrity and saving the world of plays he loved from actors' misguided machinations. As a result, student actors in his classes were called to standards no different than those of professionals in the midst of preparing for the most important work of their lives.
Through years of observation, insight, and experience, he had formulated for himself a set of values that he felt had to be present for great acting to occur. Nikos had no interest in "serviceable" or even "good" acting. He was only interested in what makes up great acting: the reason why some work is brilliant and some passes unnoticed, why certain actors' emotional worlds move us and others' leave us cold, why certain voices compel us to listen and others to tune out, why the inner life of one is mesmerizing in a moment of stillness and another's is boring in the midst of histrionics.
Nikos' most profound gift was an ineluctable sureness that the aesthetic qualities that made for great work were as teachable, as apprehensible, as usable as the most basic technical tools. If it was not given to everyone to achieve great acting, it was at least possible to know how to attempt it.