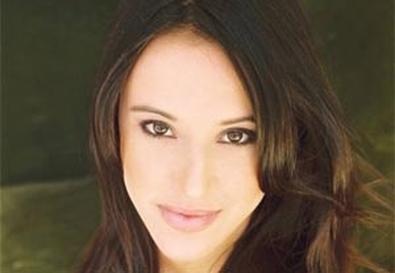 Jordana Oberman, Los Angeles; the film 'The Preening Swan,' a Volkswagen commercial, 'Grey's Anatomy'
In my years as an actor, I have worked with many different techniques, as I believe that performers should have a toolbox from which to draw. I have studied Uta Hagen, Stanislavsky, Southeast Asian techniques, and heightened realism with Anna Deavere Smith. After getting my master's from NYU and acting in New York for seven years, I moved to L.A. in 2008 and was drawn to the Meisner technique at the
Elizabeth Mestnik Acting Studio
. I found that the Meisner technique became a foundation from which all of my other techniques could launch. It shifted my paradigm as an actor, and I now approach my work from a completely different place.
Meisner gives you a clear, step-by-step approach to the craft of acting that allows complete freedom of expression and confidence in your abilities. It taught me that under any imaginary circumstance—whatever a script or character may call for—I can respond entirely on my impulses, bringing my own unique perspective and voice to the work. The technique itself acts as a jungle gym to work out my imagination, so that I can dive into any scenario.
Also, Meisner requires that I focus on the other actors. There isn't time for self-indulgence. It is about really listening and responding—sounds simple, but when you're on set there are many distractions—so my training allows me to fully trust my impulses and to play the scene moment to moment. Meisner requires a tremendous amount of personal accountability as well, which includes preparing and doing character research at home, so that when I walk on stage or set I am ready to work.
With my most recent booking, I needed to show up fully prepared, because on set the technical aspects of shooting take priority. Thus it is up to me to fully personalize my circumstances, embody my character, and bring my unique voice to the work. Due to embracing my Meisner training, I now teach in the Elizabeth Mestnik Acting Studio's professional actor program, as well as the basic acting technique series.
Alexandra Ackerman, New York; 'Days of Our Lives,' voiceover for an Herbal Essences commercial, 'Celebrity Ghost Stories'
Though I have studied various techniques, such as Meisner, I wouldn't say that I have a particular method that I learned and practice, but I do believe in the old saying "Acting is reacting." If your scene involves a partner or a group, you really have to respond to those people in the moment. If you're alone, you're reacting to the circumstances around you. In any scene, you use your imagination in order to believe and react to your character's situation. I really do feel that it comes down to being honest and listening; that's my own method. I'm a big fan of cold readings. That's when I can really live in the moment, going from sentence to sentence, word to word.
Each actor's approach to the work is really specific and subjective. Some actors may attend different types of classes and eventually find the technique they will use for years, which is great, but I personally don't think that classes will work for everybody. For every actor, however, practice is always essential. What's great is that one can gain practice by acting in something smaller, like a student film or play, for example. And even though I'm not a fan of certain techniques, I would definitely take a workshop to play, practice, and gain another perspective.