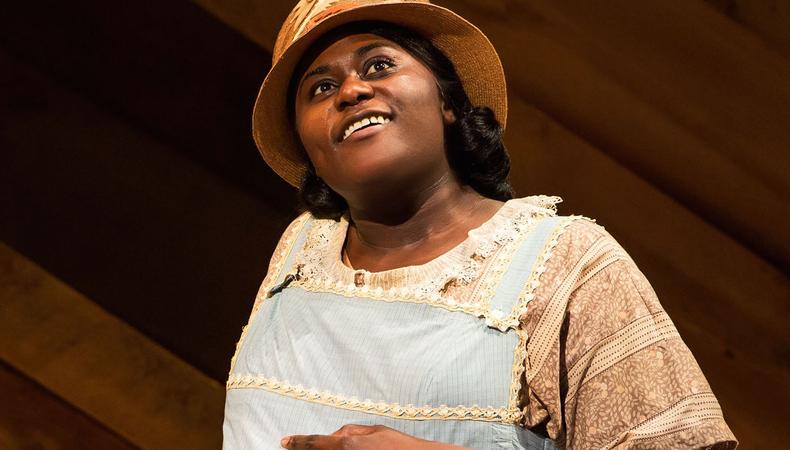 A minute into her interview, Danielle Brooks grabs the recorder and starts speaking quietly into its microphone. "I actually want to hold this," she says, only half-joking. Making a Broadway debut in "The Color Purple" has proved the toughest vocal challenge of Brooks' acting life. Her Tony Award nomination for featured actress in a musical is richly deserved.
"My character growls the most in the play," Brooks says of Sofia, the musical's most ferociously independent woman. "It's nothing to complain about at all, it's just something I'm aware of: taking care of yourself, taking care of your instrument, your vocal folds and your cords." She recommends actors get plenty of sleep, drink plenty of water, and stay wary of when your voice is pushed to its limit.
"I think that's why training is so important. For me, going to school for this has been such a blessing—to know how to do those things, to do the things that I love."
Brooks earned her musical theater chops at Juilliard's Drama Division, where she graduated in 2011 before going on to book the role of Taystee on Jenji Kohan's "Orange Is the New Black." She and best friend Joaquina Kalukango, she says, used to sing tunes from "The Color Purple" together. Little did they know they would both be cast in the Broadway revival in a matter of years.
"I actually went back to Juilliard," Brooks remembers, before meeting with director John Doyle and the show's producers. "I hit Joaquina up and said, 'Help me with my audition!' So we snagged room 301 at Juilliard and she helped me. Then to both be auditioning for it, we were just like, this is a little surreal." Brooks was offered Sofia after two auditions, and a week later, Kalukango booked the role of Nettie, sister to Cynthia Erivo's Celie.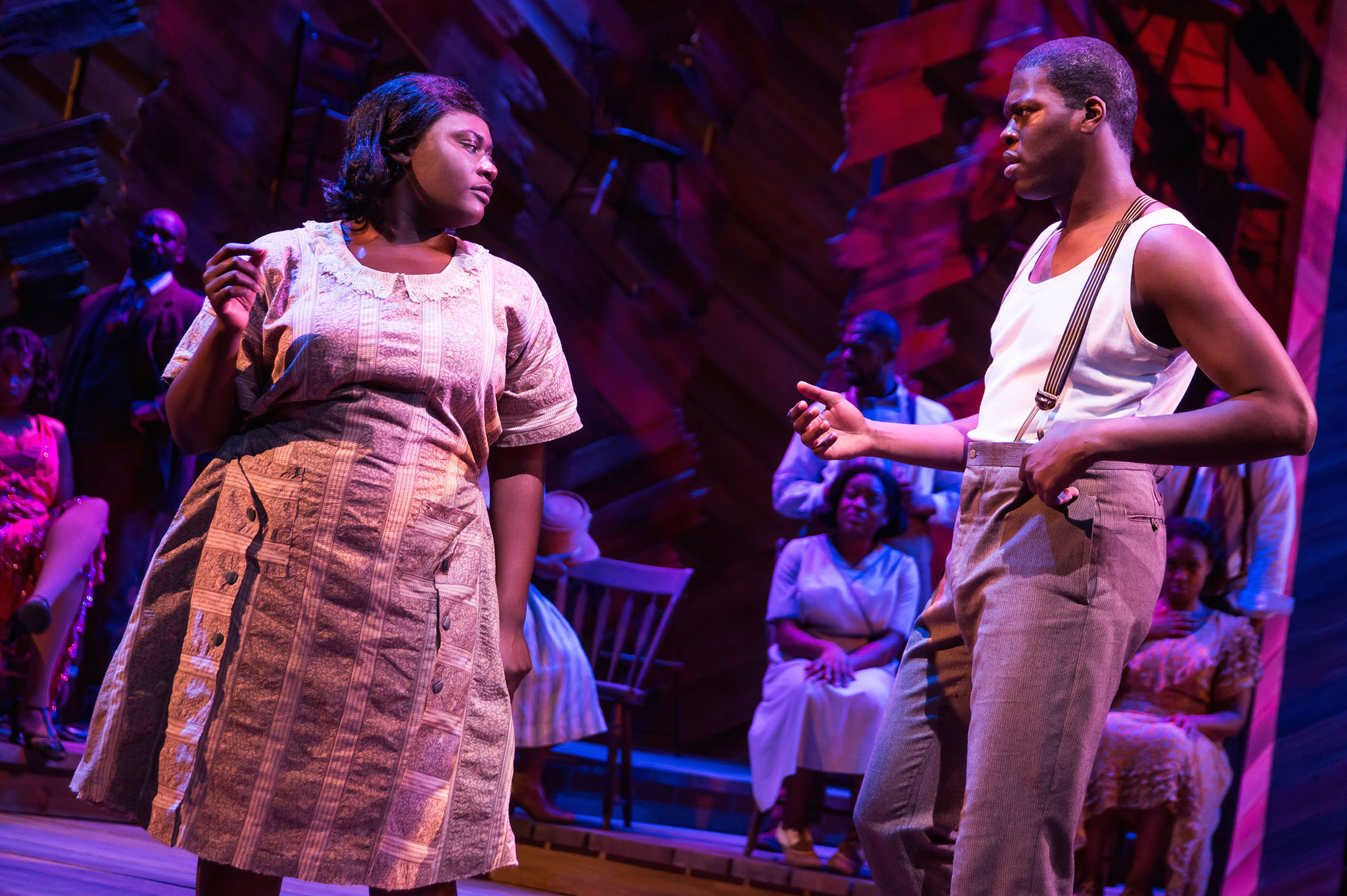 Danielle Brooks and Kyle Scatliffe in "The Color Purple." Photo by Matthew Murphy.
The one piece of advice that helped Brooks get the job—and, subsequently, a Theatre World Award and additional nominations from the Outer Critics Circle and Drama Desk Awards—is simple. "Be curious," she says. "Go a step above and beyond. When you're watching a movie or a theater show, look up the director. Look up the actors, who wrote the music, and start to investigate the people that you admire, and love, and want to work with. So when you actually get in a room with someone you can have a conversation about that.
"It'll help you in the long run," she adds. During that first "The Color Purple" audition, she and Doyle struck up a conversation about South Carolina, where Brooks is from, and Georgia, where Doyle attended school. Their rapport made the audition relaxed rather than stiff. "The relationship starts to build and you start to know who you want to work with and who you don't," Brooks says.
"So just be curious. And strive for those things that you really want. Don't give yourself an excuse."
Inspired by this post? Check out our Broadway audition listings!