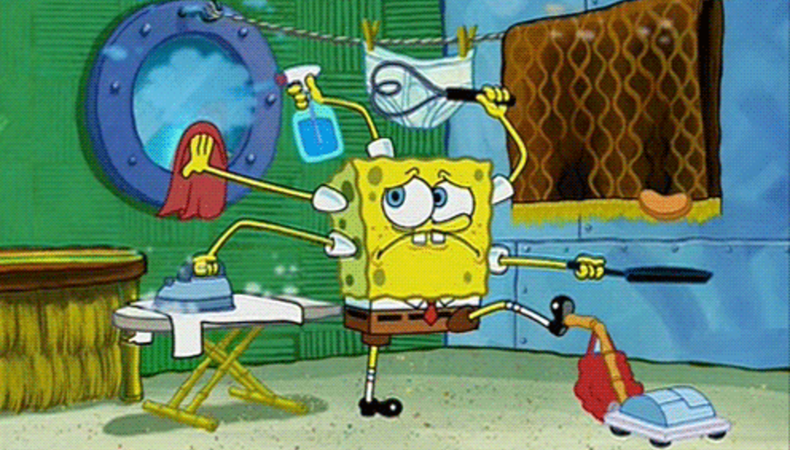 You already know Backstage is the go-to for any and all information pertaining to your craft. But now, you have the chance to get in on the action with the Backstage Community Forum. Here, you can engage with others in your industry, as well as teachers, experts, and, yep, even agents and casting directors. Below are some of this week's most interesting new topics; drop a reply or post a new thread. Either way, fire up that keyboard and get involved right here!
Advice on balancing it all: survival jobs, continuing training, auditioning…?
"Hi, all!
"I am moving to NYC very soon and I am going to be on the grind like so, so many other performers are. I know this is probably a naive question, but if anyone would be willing to share some advice with me on how an actor can balance a (new) survival job while auditioning and continuing to train with dance classes and vocal lessons, I would love to hear anything!" —sbeebees
Rejection advice?
"My school decided last year before summer that we were doing 'Pippin' for our show. I prepared all summer for my dream role of the Leading Player and perfected my vocals for each song as well as my audition song. I also worked very hard on my acting and a bit on my dancing. At auditions, I was a little sick but blew away my chorus teacher, director, assistant director, and choreographers enough to get a callback for Leading Player, Fastrada, and Berthe (the three I listed as roles I wanted with Leading Player being first, Fastrada second, and Berthe third). At callbacks, it was only me and two other girls up for the role of Leading Player. Luckily, we only had to perform two songs that I knew by heart. I'm also a very strong vocalist, so I personally thought I blew them both out of the water (not trying to brag, I just know that I'm a very strong vocalist). However, the casting list goes up and I'm Berthe. What really makes me upset is that the Leading Player is the director's daughter, and she's gotten into every show so far. I feel like I was treated unfairly, though I was lucky to get a speaking role out of 44 who auditioned. Still, it's not what I wanted at all and I can't get rid of the sinking feeling in my chest that I was better, yet my efforts completely went to waste. I can't prove that she chose her because it's her daughter, either, but I definitely felt I was better than her. Any coping advice?" —nanodayo
Networking for child actors?
"Does anyone have advice on networking for child actors outside the L.A. area? I'm 15 years old and live a few hours away from L.A. Because of this, joining an L.A. acting class to network would be too much driving for my parents. Has anyone had good experiences with casting director workshops as far as networking? Also, is social media an effective method to network? Any advice on networking as a teen who can't drive herself to L.A. yet would be appreciated!" —TKActress
Get live details from people at real auditions and callbacks on Audition Update!