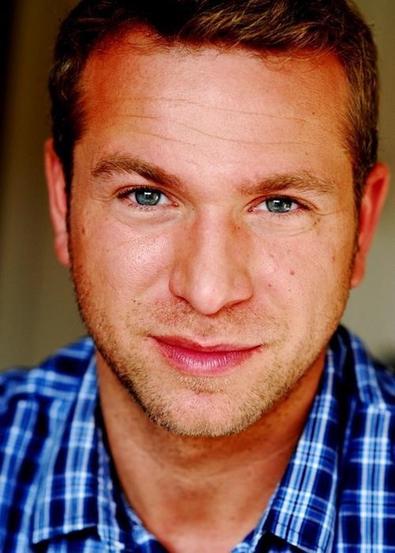 Jonathan Doone is probably best known for his work as a cast member on the Australian version of "Dancing with the Stars" and a regular role on "The Young and the Restless." But when the actor made his way to Atlanta after developing a successful career in Sydney and Los Angeles, he saw that there was a lot of room—and need—to cultivate talent in this emerging market. "I realized that I probably could do more for the local landscape by being an agent and helping people than I can throwing my hat in the ring," he tells Backstage. So that's exactly what he did.
Now Doone is one half of Tenterfield Artist Alliance Inc., an agency he opened last year with fellow Aussie and friend Melissa Schilo. "We had a goal in mind, and that was really to try and help provide information and to help funnel people in the right direction," he explains. With a perspective from both sides of the industry, he's definitely got a wealth of knowledge to impart, and it starts with a reality check: "While Atlanta is an emerging market, with a lot of growth comes a lot of miscommunication. And from my experience, I realize there's been a big disconnect between what's really available, what's really out there, and what people need to do to even stand a chance of succeeding at whatever level.... Simply wishing a thing can't make it happen."
Essentially, Doone says, you need to do the work first. It can be as simple as making sure your headshot is updated—"There is a fashion of how headshots happen and now it's very vibrant and very raw."—or as complex as making sure your reel is relevant. "In order for somebody to get from A to B they have to understand what the producers and directors are looking for and give them what that is...and sometimes the actor ends up working against themselves because they're not really marketing to what the end game is, they're marketing toward what they have.
"That's not really gonna help them," Doone adds. "It doesn't matter if there's a couple of scenes on a reel, if those scenes don't provide confidence that they're the right person to play a cop, for example...it's almost a waste of time. The reel just needs to be relevant. There are some [of our] actors that have 10 different reels for different things that they're pushing for."
And if you haven't had the kinds of roles that will help push you in the direction you want to go, create them yourself. "If they're working with other actors within a good training incubator, they're gonna be in contact with great resources, working with other actors, putting things on film," Doone says. "You look at some of the Australians and some of the English—Nash and Joel Edgerton, who are in in Hollywood right now. I remember these guys starting off in Australia, and they were just putting things on camera and they were creating some of their own work."
It's all a part of the business of acting. "There are two different sides to acting," concludes Doone. "There's acting, which is the art, and there's work, where money is involved, and that's a very different thing. And just because we have the love of acting doesn't mean we have to have the lack of business skills in order to get where we need to go."
Inspired by this post? Check out our Atlanta audition listings!