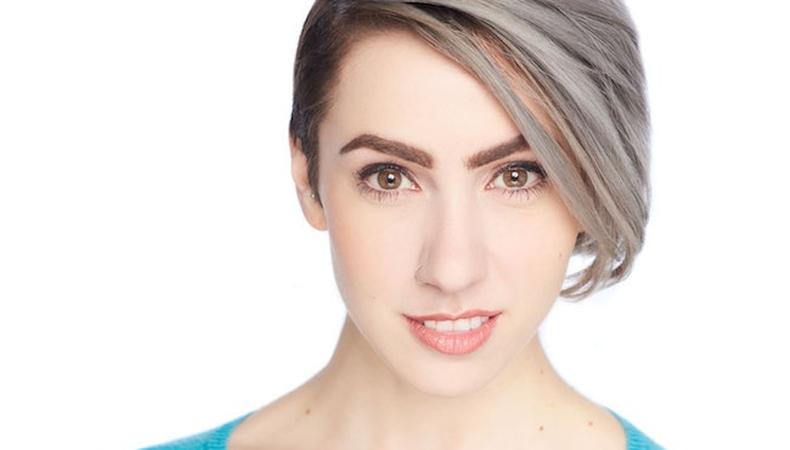 Equity actor Kay Kerimian landed a principal role in "Blithe Spirit" at Annapolis Shakespeare Company—just 24 hours after finding the casting notice on Backstage.
The audition was a whirlwind.
"I have several digests emailed daily from Backstage built on curated searches: D.C. theater, D.C. voiceover, etc. One of the digests arrived with this [casting] notice in my inbox. [Just] 24 hours later, I was in the audition room."
New actors must be open to everything.
"Be open to work you might dismiss at first glance. If you practice theater primarily, that doesn't mean you can't self-tape for a short film that you're perfect for. There's a lot out there, and the more open you are to different kinds of work, the more work you'll get."
Technology—and Backstage—are the actor's best friend.
"I love the [Backstage] app. When I'm particularly keen on searching for work, I can find something, self-tape, and submit it right away. Technology makes it so much easier to feel like I'm getting the most out of my Backstage subscription."
'Blithe Spirit' was serendipitous.
"In an exit class in college, we had to assess our peers based on type so that we could learn more about how others saw our essence. Someone had pegged me for Elvira in 'Blithe Spirit' then, and I thought, the day I find a production that seems right for me, I'd jump at the chance."
Washington, D.C., is its own unique hub for actors.
"I live in Washington, D.C., [where] you can cobble together a really fruitful acting career if you broaden your idea of acting jobs. For example, a lot of actors in town work as historical tour guides and standardized patients in addition to stage and screen work. We're not London, we don't have a National Theatre. But Washington, D.C, comes close: You can find the intersection of where government meets entertainment in opportunities like narrating for the Library of Congress, where you'll be able to make work that feels bigger than you and your career, and contribute to the humanities in a larger sense. You might not wind up on Broadway this way, but you can find great reward in doing honest work."
Give to Backstage and it will give back to you.
"Backstage provides the most variety in a way that allows me to find the work easily, submit, and move on. I have several searches saved by theater/film/voiceover, as well as by location, so when the notices come to my inbox, I don't have to spend hours digging through hundreds of notices. I spend 10 minutes a day reading through the notices that are within my general type that are sent directly to me. My profile is also kept up to date so when casting directors are looking for someone specific for a project, they can find my profile and they can solicit me for a submission, knowing I've already passed round one."
To see your success story in print, tweet @Backstage using the hashtag #IGotCast.
And if you haven't yet been cast, check out our audition listings!