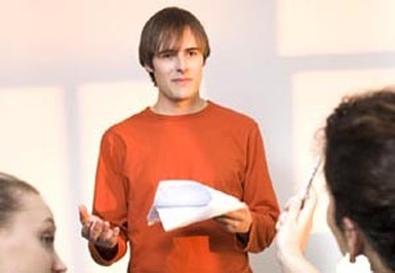 There's a not so secretive practice among unrepresented
and
represented actors; black market breakdowns.
If you're not familiar with the term "breakdown" it's the casting notice that casting offices (or other entities seeking talent) release to agents through a service called Breakdown Services (
click here to see example (PDF)
). Agents pay a pricey monthly subscription rate to receive these. And Breakdown Services scrutinizes the agencies before offering the subscription.
Black market breakdowns are unauthorized copies of these breakdowns that are sold (or some other way shared) within the actor community. It's illegal. Repeat;
illegal
. It's also damned annoying for agents with clients who receive black market breakdowns and often does irreparable damage to the relationship between actor and agent.
First; let's talk about where you can get these black market breakdowns. I don't know. And if I did; I wouldn't tell you because that would get me deep into trouble.
Breakdown Services tried to stem the tide of the black market breakdown flow between actors by offering, via its web site, a service called Actor's Access. Actors would receive the same breakdowns that talent agents receive. Well... not exactly.
A few weeks ago I was with one of my private students who subscribes to Actor's Access. We were sitting at my desk with a number of film, television and theatrical breakdowns from my and other casting offices. When I showed my student what type of roles he should be submitting himself for (ones that matched his type) he looked at these breakdowns for major films and network pilots and said, "I've never seen these kinds of breakdowns on Actor's Access!" He was shocked and pissed.
Casting offices have the option to either have Breakdown Services release their breakdowns to agents and Actor's Access or strictly to agents only. But that option to have our breakdowns go to subscribers (a.k.a. actors) of Actor's Access is not made clear and so most, if not all, of the big project breakdowns for film, TV, Broadway and regional theater go straight to agents only and bypass the actors.
O.K. so you're thinking; "Fuck... where does that leave me?" Well, you could seek out someone who trades in black market breakdowns but be warned that Breakdown Services is rightly aggressive in protecting its published property. I and my office do not condone this illegal activity. It's theft, plain and simple. I advise that you do NOT pursue the use of them.
If you
do
unwisely receive black market breakdowns you can then submit yourself on the announced casting. This used to be much simpler when casting offices, like mine, accepted submissions from agencies via snail mail. Now nearly everything is electronic submissions and only if you have that electronic access to the other casting office can you submit... (yes, again you're thinking "
Fuck
!") BUT there's another way to get around electronic submissions.
Back to my shocked and pissed student. We found a few projects that he was dead-on right for and I suggested that since he had no representation it would not hurt to submit himself to the casting offices. He balked, saying it wouldn't be appropriate. Really? Then why the
hell
are you an actor? To get jobs an actor MUST be proactive and look out for their first interest; getting work for themselves.
The breakdowns asked for electronic submissions to which my student would not have access to do so. So he was about to give up. Again;
Really
??! Here's what you do. Do some research either via the Internet or The Ross Reports to get the address of the casting office. Then put the name of the project and role(s) on the outside of your submission (and in the cover letter as I write about in my book) and send it! You never know who may be opening up that mail. What damage could sending your materials do other than about a buck spent in postage? Jeez, be aggressive. Jobs just don't land in your lap as you're texting about last night's episode of
The Girls Next Door
.
If you're an actor who does not have an agent, having access to the money projects will be limited (unless you include cattle calls as "access"). Having an agent is the best way to avoid the black market breakdowns and be submitted for the first class projects.
Now if you do have an agent and are getting the black market breakdowns... come back here next week for Part II: "Actor Breakdowns over Breakdowns." We need to have a talk.
Paul Russell's career as a casting director, director, acting teacher and former actor has spanned nearly thirty years. He has worked on projects for major film studios, television networks, and Broadway. He is the author of
ACTING: Make It Your Business – How to Avoid Mistakes and Achieve Success as a Working Actor
.
For more information, please visit www.PaulRussell.net.