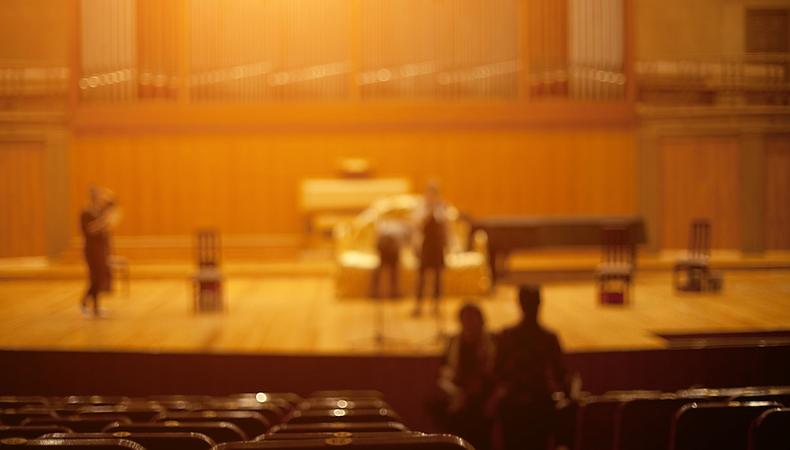 I've been working for many years in both professional and academic environments with actors of all ages and levels of experience. In that time, I've noticed consistent and recurring issues that are often not taught in the classroom. These discoveries led me to create this etiquette guide that focuses on how to behave and support yourself once you've booked a job and start the rehearsal process. The following list is specific to work in the theater, but most of it still applies to all mediums. Don't sleep on any of these!
First day of rehearsal:
Assume everyone is as excited and nervous as you.
Don't isolate yourself.
Approach individuals and introduce yourself (don't wait for them to come to you).
Let people know what your role is, even if you're an understudy.
Make conversation by asking questions, not by talking about yourself.
Seek out the director, producer, and casting director. Thank them for the opportunity.
Dress in a silhouette similar to your character. If your character wears long pants, don't rehearse in shorts. If your character wears a skirt, wear a skirt.
You should be able to move. If you're in a skirt, have shorts on underneath. If you're in slacks, make sure you can run, stretch, bend, etc.
No clothes with logos! You want to focus on your face, body, and behavior, not your t-shirt.
Don't wear open-toed shoes or sandals unless the role requires them. Imagine rehearsing a fight scene in flip flops…
Do not change your hair length, color, or style at any time before rehearsal starts or during the process without consulting your director/designer first.
As far as personal hygiene goes, I hope most of this is common sense, but always brush your teeth, shower, and wear clean clothes. Get enough sleep to sustain you. Hit the gym; a show requires strength and stamina, and film shoots can be long and exhausting. Drink and smoke in moderation, if at all.
READ: Zen and the Art of Dressing Room Etiquette
First read-through + rehearsal:
Don't be late. Give yourself time to travel, warm up, and be ready to work at start time. Come back from breaks on time and ready to work.
Bring a pencil and paper with you. Every day. Have back ups.
Have a notebook (no phones!) exclusively for the project that contains things like character thoughts, facts about the project and character, what other characters say about you, the circumstances of every scene, questions, daydreams, and notes from the director. The process of writing aids your memory. Character Idea: Have one based on an intelligent reading and analysis of the script.
Keep your character idea flexible. The director may steer you in a different direction, so try it out. If you're not feeling it, use your reading and analysis of the script to support your case. Don't be defensive—it's a collaboration—but ultimately the director has the final say.
Don't highlight your lines during the read-through. LISTEN.
Don't look ahead to see when you're next on-stage. LISTEN.
Pay attention to what the director says about the world of the project. You can very often pick up something valuable to use as you create your character.
Don't ask too many questions right away, and don't make everything about your character and you. The rehearsal process is one of discovery and you ouldn't discover everything in the first week.
Look up the definition and pronunciation of any word or reference you do not know.
Find an activity for every scene you're in. We rarely sit and talk; activity creates behavior.
Don't confuse your fear with your process. It's your job to take risks in rehearsal and this doesn't always happen in your comfort zone or when you are ready to.
Don't use the word "process" to defend your insecurities. Use the rehearsal room as your opportunity to take chances. Listen to the script and director, not your ego.
Unless otherwise instructed, be off-book the second time you get to a scene.
Always find a sense of urgency in your character. Always find a sense of humor in your character.
Respect the work of your fellow actors. Don't talk, text, email, or eat noisy or smelly food while they're working. Be respectful and quiet outside the room. Be patient—you want the director to take as much time with you as s/he is taking with your castmates.
Talk to your partner about boundaries. No physical contact without first discussing it. Try not to paraphrase lines. Keep communication open at all times.
Remember that no matter the size of your role, you're part of a bigger picture. Keep your ego in check—you're almost always replaceable.
READ: How Do You Give Notes?
Tech + performances:
Stage managers and their assistants have the hardest jobs in the world. Listen to them. Respect them. Appreciate them.
Befriend all the tech people working backstage and in the space, and ushers.
Tech is a time to put everything together. Use the time on stage to run lines, work scenes, and get comfortable in the space. It's probably not the best time to ask your director major questions as the focus will likely be elsewhere.
The hours will long and tedious, so pace yourself and get lots of rest.
Note Sessions aren't the time for you to privately discuss the performance with your cast mates while the director gives note. Listen to what the director and others are saying. Write it all down.
Don't fall in love with any costume, set, prop, or hairstyle—it's all subject to change based on the visual storytelling of the show.
Acoustics in every house are different, so run lines with your scene partner with one of you on stage and one at the back of the house to get an idea of how much work you need to fill the space.
And most importantly, remember every day that this is what you want to do more than anything in the world, and that you're lucky to be doing it. This is where you come to be safe, inspired, take risks, collaborate, and create art. Appreciate it.
Ready to put this advice to work? Check out our theater audition listings!
The views expressed in this article are solely that of the individual(s) providing them,
and do not necessarily reflect the opinions of Backstage or its staff.