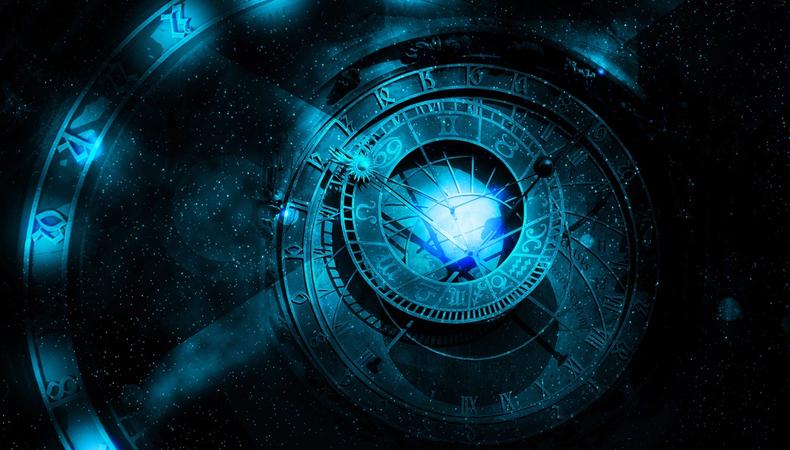 Steven Spielberg once said, "All of us every single year, we're a different person. I don't think we're the same person all our lives." For actors, this especially rings true. How will this next casting gig change your life? Read on for your horoscope forecast for 2016.
ARIES
This year may bring you to a new level of success you probably didn't know you could achieve. Sometimes the best way to achieve success is to work hard in silence and let your finished product be your voice. Take time this year to dust off that script you had been working on and attend a workshop or sit in on an on-camera class like this one for inspiration.
TAURUS
The universe is nudging you to take a different direction in your career. Sure, you've booked steady gigs on commercials, but have you tried theater? Taurus are known for being steadfast, but this is the year to change up your trajectory. Apply for a reading in a performance to hone your skills, or just go all out and audition for an off the cuff type of play like this early piece by Sarah Ruhl, the Pulitzer Prize-nominated playwright.
GEMINI
E.E. Cummings once said, "I'm living so far beyond my income that we may almost be said to be living apart." Keeping that in mind, this is a year of creative intensity. Dual-natured and multi-talented, but this is also a year where your finances need attention. Shoot for the stars, Gemini, and apply for gigs similar to this high-paying commercial.
CANCER
Unlike Gemini, this year isn't the year for you to worry about your finances. The money will come later. However, now would not be a bad time to revisit your copy of "An Actor Prepares" and begin taking your craft more seriously. This will create a solid foundation to get you more work in the future. Try your hand at a Shakespeare season.
LEO
Everyone knows you love to be the star, but sometimes you have to take a backseat. While a lot of working actors frown upon extra work, an occasional gig here and there can be a great way to learn about life on set, network, and watch trained actors work on camera. Roar with the Lyons this year on a show like "Empire" and get inspired by those around you.
VIRGO
Oscar Wilde wrote in "The Picture of Dorian Gray," "To get back my youth I would do anything in the world, except take exercise, get up early, or be respectable." This year is all about the adrenaline boost. Have you been working out? If not, you should be! Being healthy is crucial for you to be your best self, on set and on the stage. Make the cut by sinking your teeth into roles and gigs that demand more physicality, such as this interactive theater piece.
LIBRA
Libra will be another sign experiencing a surge of creative juices all year long. The sign of balance, you will need to temper this with hard earned cash. Hey, nobody ever said acting was easy! Go for more infomercials and training videos this year, which allow you to earn quite a bit at once and leave you time to utilize that creativity. Bring a copy of Rainer Maria Rilke's "Letters to a Young Poet" with you to set to keep the creative energy flowing.
SCORPIO
2016 will be a time for reflection and reshaping your career. What is it you are truly aspiring to do? Do you want to be doing more principal work as opposed to background or catering gigs? Don't lose sight of what your goals are and take your inspiration from burgeoning filmmakers on projects such as the ones working on this USC student film whose fresh visions might just be the spark you need to get the acting fires burning.
SAGITTARIUS
You share your sign with iconic horror film actor Boris Karloff. Many actors like Karloff have carved an exclusive niche for themselves in the realm of horror. With the success of shows like "The Walking Dead" and films such as "Krampus," slashers and zombie flicks are here to stay. Get your start as a scream queen or an ax wielder in an indie horror production like this project shooting in Australia and slash your way to the top of your career.
CAPRICORN
This year is a year of acquiring the things in your career that everybody else wants. Capricorns are the zodiac members who seemingly get the most Instagram likes and are the most envied on social media. Your success this year will be solidified not only on camera, but behind the scenes as well. Have you ever thought about working in the art department or another position with the crew? Or lending your solid voice to a video game? A gig like this voiceover might just be your chance.
AQUARIUS
Like steadfast Capricorn, you are constantly cheered on by your friends on social media. You are no stranger to being validated for whatever career risks you consider taking. 2015 saw a surge in SAG-AFTRA New Media productions and the world of Web series continues to grow. Try your hand at a project like this "Game of Thrones" parody or get to work on your own. Set the stage for you to be the star this year and you can't go wrong.
PISCES
Pisces is the most diminutive of the zodiac. Not one for shameless self-promotion, this your year to change all of that. Get some new headshots—(don't forget to upload to your Backstage profile!)—and check Call Sheet for listings of casting directors, agents, and managers to send them to. Don't worry, Pisces, nobody has to know you are working to better yourself. You can tell them when you book that awesome gig!
Backstage has the best variety of acting gigs from commercials to medical training videos, to major budget film and television shows, to keep you working as an actor throughout the year. All of the signs of the zodiac can keep up with their resolutions to keep booking great gigs in 2016 by signing up for a year of Backstage HERE!
And be sure to check out our top audition tips before heading out to a casting session: