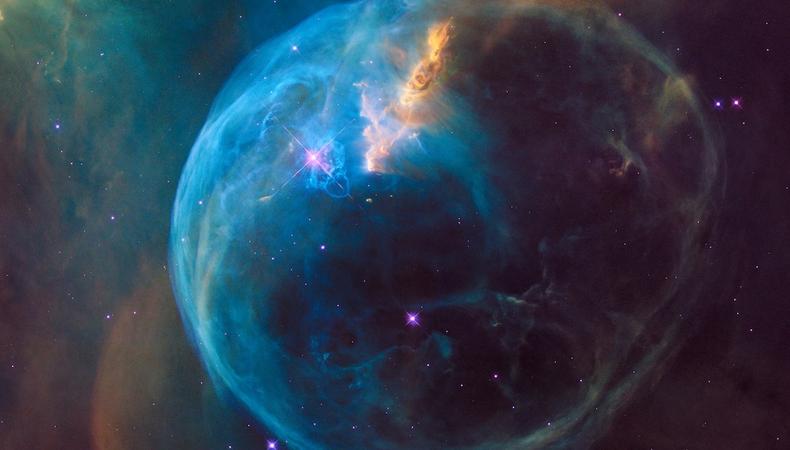 Spring has sprung and you've likely been feeling a little levity in your step as the Sun makes its way to above the equator. As there is indeed a season for everything, this is the season for retrogrades: Venus (until April 15), Jupiter (until June 10), Mercury (April 10 – May 3). But before you groan, remember retrogrades serve a positive function if we'd only shift our perception and trust the wonky timing, delays, resets, reviews, realignments, and ridiculousness.
Wherever you've been seeding intentions, this is the time where you'll see these innocent buds begin to sprout. The retrogrades may serve to remind that you can't rush this process—only nurture, protect, and accept nature's timing. As a wise man once said, when the fruit is ripe, it will drop from the vine. Don't over-exert yourself plucking or get dizzy trying to force everything into a straight line right now. You're a creative after all, trust the zig zag path! If anything, this is a month to tune in and listen with an ear for what will truly revitalize you. Trust those in between moments; we're just on a bridge to the other side. Enjoy the view!
Want to know what this month holds for you? Read for your Sun and Rising Sign, if you're a believer.
Kelly Chambers is a writer, actor, and astrologer living in Los Angeles. She can be reached for private astrology readings through her website theastrologersdaughter.com. You can also check her out in the web series "Break Hollywood with Nice & Fargo," a comedy by actors for actors. Follow the latest in cosmic news on her Instagram and Twitter. She welcomes your comments and insights.
Ready to see what else April has in store for you? Check out our film audition listings!
The views expressed in this article are solely that of the individual(s) providing them,
and do not necessarily reflect the opinions of Backstage or its staff.