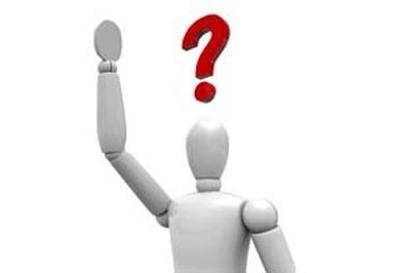 Gilah Elul
Theatrical agent, Kolstein Talent Agency, New York; clients have recently booked 'The
Wonderful Maladys,' 'Lights Out'
Moving to New York to pursue your career is the first step toward a promising future, but that future isn't always as rosy as it may appear from your hometown bedroom. The competition and the sheer size of the acting pool here can often be overwhelming for actors who are new to the city and to castings. Thoughtful preparation and research will be the new actor's best tools.
Before you come to the city, realize that many actors just like you are making the move as well. Your best defense is to know yourself, and know yourself well. As a new agent at the Kolstein Talent Agency managing the developmental film/TV department, I frequently work with actors who are new to New York, and I consistently remind them: Know your type and own it. Familiarize yourself with your niche, and think actively and strategically about how to present yourself. Being confident and comfortable with the place you best fit in this industry is your smartest strategy.
It will also be important for you to develop a working knowledge of the major casting offices in New York and the types of projects they cast for. Research the agencies, and plan on mailing post cards or headshots and résumés to strong boutique agencies, which will have the resources to work with actors who are just beginning their careers. Look into the abundance of networking tools and seminars available to actors in the city, such as the Network (www.thenet
worknyc.com) and One on One (www.oneononenyc.com). Most important, make a resolution to devote yourself to your craft and take advantage of the many opportunities that New York has to offer you!
Barry Kolker
Theatrical agent and co-owner, Carson Organization, New York; clients have recently booked the national tour of 'Mary Poppins,' Broadway's 'Bye Bye Birdie'
Prior to moving to New York, actors should spend some time here. They should plan for at least two weeks in which they can come and take meetings. They should do a mailing and follow up with agents, managers, and possibly casting directors if they fit the projects that a casting office is currently working on. This way, at least they know they're getting responses, that they have some meetings lined up. If nobody's interested, they shouldn't plan on coming to New York if they're expecting things to happen.
Actors should be checking out apartments, survival jobs, performance classes, auditions, and New York headshot photographers' books—to see which shots or types of shots are appropriate for New York. Once this groundwork is done, if they like it here and have success in the areas I've mentioned, then they should plan to move here.
Rick Miller
Commercial agent and president, Rick Miller Agency, New York; clients have recently booked TV spots for Verizon, Bank of America
Whether they do it before they get to New York or when they get to New York, what actors are really going to need, first of all, is a great headshot. Because until they have a really good headshot and a really well-constructed résumé, they're probably not going to get through many doors. I can't tell you how many times somebody has just wandered into my office with a snapshot. My response is, "Thank you for the snapshot, but you're really going to want to go to a professional photographer and get at least one great headshot for theater, film, and television—more of a legit shot—and for commercials a more smiley, warm, friendly shot. It's so competitive, and there are so many polished, well-established performers here. A headshot is your calling card. You'll also want to have a really well-constructed, well-organized, aesthetically beautiful résumé."
Other than that, it's getting the lists of agencies. Right off the bat, you should get Call Sheet or other industry-related books that list the agencies. The agencies state what they do, and actors can specifically target whatever areas they're interested in. Once they have the names, they can mail their pictures and résumés to those agencies.
Actors should just start throwing themselves in immediately and auditioning for things on their own. Just get out there. If you don't have a lot of credits, you should get yourself into the mix. Start doing showcases or doing whatever you can get on your own, then continue to follow up with post cards to agents. I would also suggest that, realistically, unless they're independently wealthy, actors get jobs with flexible hours, so they can go on auditions.
So basically: great headshot, put yourself out there, find out who the agents are and what they do, and just be really professional and active and moving forward. Throw your whole soul into it.