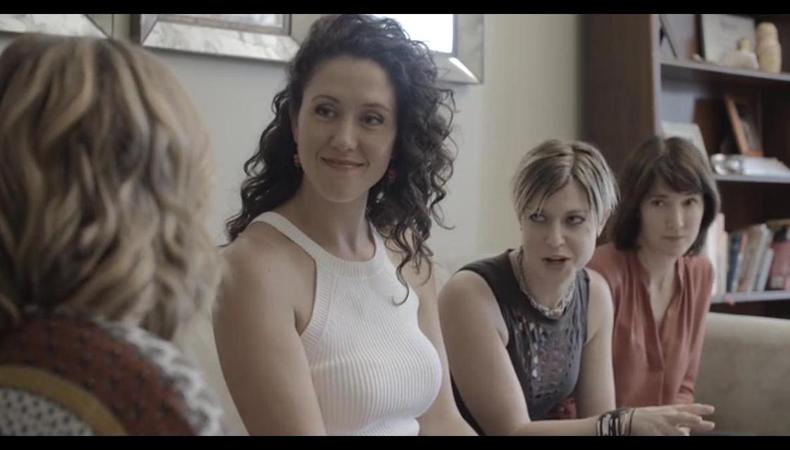 Welcome to another edition of Side Hustle Spotlight where I interview actors and filmmakers at different levels of their career who have used their other passions to capitalize on a fulfilling side hustle. These folks no longer or have never had to do serving work that drained their energy and made them miserable. Be sure to check out the original article for inspiration on discovering your side hustle.
This week's actor honed her business skills to make fine art her lucrative side hustle.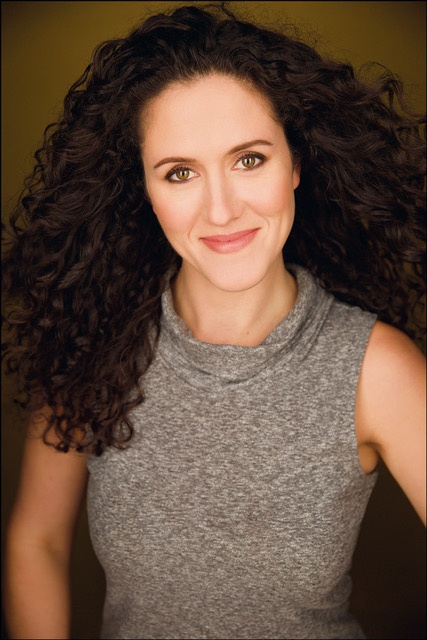 Name: Jennifer Plotzke
Side hustle: Freelance artist (murals/paintings/graphic design)
Years acting: 20
Favorite acting credits/opportunities: My favorite stage roles have been in "Noises Off," "Medea," and "The Taming of the Shrew." Most recently I had the time of my life playing Satan in an adaptation of "Paradise Lost."
What do you do when an audition or shoot comes up?
Thankfully, I can set my own hours with this work so I am able to move things around a bit if auditions or acting jobs come my way. It just requires aligning schedules with the people I'm contracted with. Every once in a while, I'm up against a deadline to finish a project and an acting job pops up in the middle of it. When that happens, it requires a bit more finesse to rework the schedule, but it usually works out!
Have you ever felt like your side hustle was in jeopardy because of acting? How long did it take you to feel like you had security at this side hustle, even if you took time off for an acting project? The great thing about scheduling my own jobs and hours is that I can fill up my schedule around my acting jobs and in advance. So even when I need to take time off for an acting job, I can line up jobs in advance and lock them in so I have work waiting for me when I return. It gives me greater security in terms of both careers and I don't need to feel like one is suffering because of the other.
What skills or talents did you need for this side hustle? How long did it take you to qualify or complete training for your side hustle?
I come from a long line of artists and illustrators and was actually born with the ability to paint. It's just something I've always known how to do and started doing as a child. However, since a very young age, my intention was always to study acting, so I kept painting as a hobby only. But over the years, I've learned and honed these skills with lots of practice, so I've continued evolving in that respect and have kept the skillset fresh. However, freelance painting does require the same amount of hustle and self-promotion [as] acting, so knowing how to navigate the business aspect is also essential to having and getting continued work.
How does this side hustle fulfill you? Do you feel like you're helping people/society/humanity in a tangible way?
I'm lucky that like acting, my side hustle is also based in art so I do feel like I am making something that has a lasting effect. It fulfills me creatively and hopefully those I work for as well! When I was younger, I struggled with the relevance of what I was doing (both acting and painting) and whether or not it had meaning beyond entertainment. Now as an adult, having experienced and created art my whole life, I fully understand its importance in our cultures and to humanity. I think if we put more art into the world, we'll all be better for it.
Has your side hustle made you better at acting or achieving your acting goals?
There are two sides to everything and art is a business, just like acting. Working for myself as an artist has heightened my abilities to manage a business and that has translated directly into managing my acting career. In both cases, I'm the CEO of my brand and although the work itself is creative, it starts with marketing, negotiating terms and closing the deal. It has made me stronger in the respect that in this as well as in acting, I have to put myself out there, find the work, stand up for myself and determine my worth.
Why did you choose to do this side hustle instead of more stereotypical acting side hustles like serving?
I did serve for many years, but I longed to instead be doing something creative while I was between acting jobs, especially when there were long stretches between jobs. I think as artists in any capacity, we have an innate need to be creating—it satisfies that artistic aspect of our soul. Art had previously been a hobby for me but I finally decided to take the plunge and make it my side hustle. It was a difficult transition at first because I was initially leaving behind the consistency of a paycheck while I built my base for artwork and design, but it's been growing steadily ever since and now I can breathe a bit more easily. Like any similar business, there are times when work is scarce, but having done this for a while, now I can navigate those times a bit more easily.
If you produce your own work, do you feel like this current side hustle allows you the freedom/resources to do that?
The greatest bonus of this particular side hustle is the freedom of time that it allows. I'm not making tons of money by any means, so it doesn't necessarily afford me the opportunity to fund large projects, but I am able to produce my own work on a regular basis. In the past several years, I have produced and acted in many indie films. At first, it was difficult to do that in conjunction with a serving schedule but now I am very lucky to have full availability to do so.
Do you have any advice for actors that aren't sure what path to take while they are waiting for acting to pay all the bills?
My greatest advice is actually to not wait for acting to pay your bills. While having that goal in sight is essential to staying on your course, I think waiting for that reality can lead to disappointment. I fell into the trap of waiting impatiently for acting to be my income and it set me up to feel like I was failing tremendously. I went through periods of extreme frustration and anger because I wasn't yet where I wanted to be and I was outside the timeline that I had set up for myself in that respect.
So in the meantime, you do what you have to do to make what you need to live and to promote your career. And if you are not artistically fulfilled by that job, supplement what you are doing for money with something that feeds your soul. Whether it pays you or not, whether it's a career goal or not. Keep the creative juices flowing so you don't feel like your soul is suffering. That will keep you in a positive mindset so you can keep hustling happily. And eventually, if you don't expect it, when you least expect it, acting will suddenly pay your bills.
The views expressed in this article are solely that of the individual(s) providing them,
and do not necessarily reflect the opinions of Backstage or its staff.