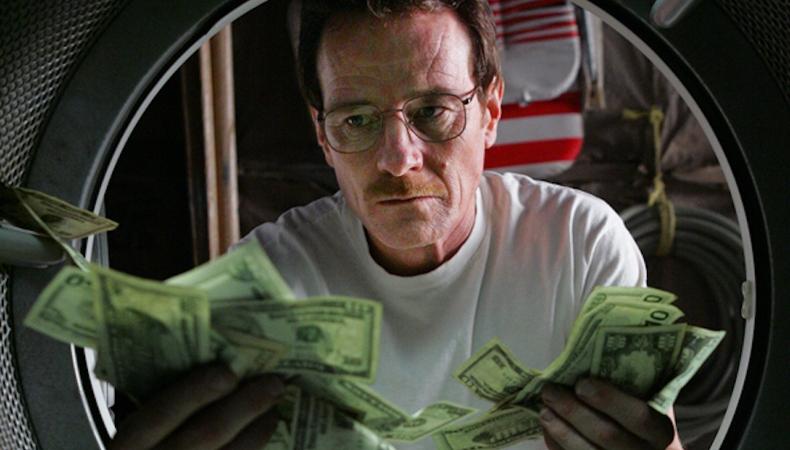 I'm not an accountant but I am a financial advisor which means I'm one of the professionals people turn to for help in deciphering what could happen with their tax return, especially this year with these new tax laws.
The changes are so sweeping and wide-reaching that we still don't know exactly what the potential problems are and it's easy to feel like you're being dropped into a foreign system. So let's talk about how to prepare, not just financially, but emotionally and practically as we creep closer to April 15.
Accept that neither you nor your accountant has all the answers yet.
This is the toughest and the most important. You may "know" this, but have you accepted it? Accepting it means that while you may not be happy about it, you also aren't staying up all night, tossing and turning while elephants wearing tutus made of 1099s dance around in your head.
And this isn't a dig at your CPA—it's new for them too. If this is your first year with a new CPA, some extra vetting on your part would be prudent. If you're staying with your tried and true then you already know the level of care you and your tax forms are going to receive.
Do what you can.
Help your accountant out and give yourself a place to funnel that anxiety. Itemize, itemize, itemize. Since some categories and types of deductions may have changed this year, you can be proactive by making sure you have a crystal clear context for every expense from 2018. So many of our purchases accomplish multiple tasks. It's possible that one iteration may better clarify an expense's usefulness with this new code.
And your accountant will thank you. They don't live your life. They don't know that every meal at Westway Diner is a production meeting. Only you know that.
Get a hobby.
I'm serious. You're going to need something to distract you over the next couple of months. Don't try to find it on the fly. Don't fall into something destructive. I know many people who, when concerned about money, spend more money. Find a hobby that has absolutely nothing to do with your chosen career. It has a far better chance of relaxing and distracting you. You don't have to be good at it, you just have to enjoy it.
READ: How to Get Your Actor Financials in Order + Avoid Unnecessary Debt
Plan ahead but don't act ahead.
You may owe taxes. You may not. So let's not get ahead of ourselves. Before you start putting money into a retirement account, talk to your accountant and financial advisor. Taking that step could be over preparing to the point of injury. If you want to prepare, move those funds to a savings account where you'll still have flexibility; once money is in a retirement account, you have very restricted and limited access. Planning ahead is great, just make sure that plan can bend and grow with you.
Commiserate.
Plan some time to hang out with your like-minded, super smart, on top of their sh*t friends and talk about how much this sucks. It's important to have a community and the theater/film/TV community is such a beautiful one. The unity you'll find is second to none so lean on your peers and let them lean on you. Strength in numbers!
Get educated, not obsessed.
Unless you're planning on going into the financial services field, there's a limit to how much of a time commitment you should make to learning the intricacies of the new tax bill. Not because you shouldn't be informed—you should be—just don't overdo it. Konmari your life on this one. Does tax law bring you joy? Does it make you money? Does it further your career? Learn enough, then let the professionals handle it.
We're all going to get through this, some of us as individuals and some of us as newly formed corporations. But here's the thing: taxes will always go up and taxes will always go down. New taxes will be created and some old taxes will fade. The ability to deduct has always been a gift, changing year to year. I challenge you to view the uncertainty of this year not as a hurdle you have to overcome, but as an opportunity to engage more fully with your finances and be a driving force in the wave of increased personal financial health.
Bailie Slevin is a registered representative and financial advisor of Park Avenue Securities LLC (PAS). OSJ:52 Forest Ave., Paramus, NJ 07652. Securities products and advisory services offered through PAS, member FINRA, SIPC. Financial Representative of The Guardian Life Insurance Company of America® (Guardian), New York, NY. PAS is an indirect, wholly-owned subsidiary of Guardian. Certified Financial Services and Entertaining Finance are not an affiliate or subsidiary of PAS or Guardian.

The views expressed in this article are solely that of the individual(s) providing them,
and do not necessarily reflect the opinions of Backstage or its staff.