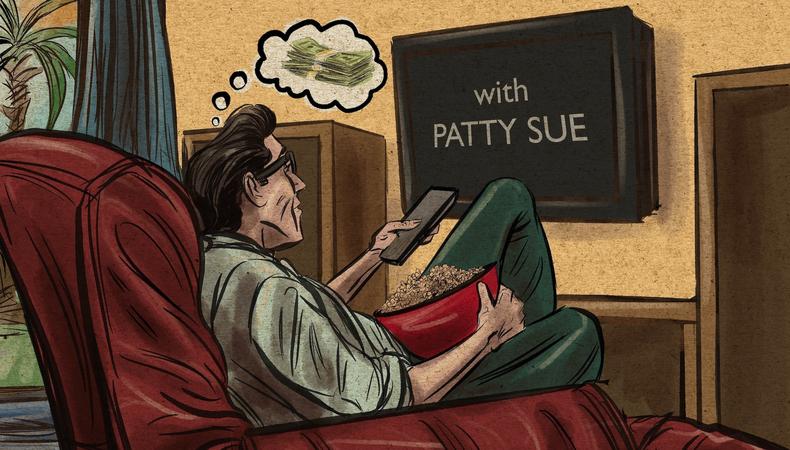 From an agent's perspective, the most important part of any deal is the compensation. How much will my client make? How long will he or she have to work to earn that amount? And is the money comparable to our previous quotes?
Some naive actors might believe the artistic integrity of the project should be considered first. Well, good luck with that. Acting is a business, and if you don't accept that from Day 1, you probably won't be doing much professional acting. (Hey, you're a skilled performer who has spent a fortune on classes and headshots and god knows what. Don't you want to earn it back?)
Now, let's focus on the second most important part of any deal: the billing. Where your name appears in the credits is central to every negotiation, and on certain occasions, the right billing can make up for a financially disappointing deal. And be honest: It's always a thrill to see your name in a film or television show, right?
Let's start with episodic television. The guest star credits appear in the main titles at the start of the show. Sometimes, you'll see just one name by itself. That's called a single card. Sometimes, you'll see more than one name at the same time. That's called a shared card. The actors playing the larger roles appear on single cards. The ones playing smaller parts appear on a shared card. The order of those cards is negotiated by people like me. Your contract might read "Main Titles, Single Card, First Position" or "Main Titles, Shared Card, Alphabetical Order, No More Than Three Names on Card." (Co-stars always appear in the end titles.)
READ: How to Read Your First Contract
When it comes to features, the considerations are pretty much the same. The stars appear up front on single cards. The larger supporting roles might show up in the main titles on shared cards, but most of them will get placed in the end titles.
Have you ever noticed how the last single card might read "And John Smith"? Or how the next-to-last single card is sometimes "With Patty Sue"? That's called special billing, and it's usually given to name actors who are known to the public or who have extensive credits. It's just a way for production to do something special for them. Most of the time, casting directors will offer to do this. Sometimes, agents have to ask. And sometimes, agents have to demand.
In the unlikely event your part gets cut from the final project, you will not receive an IMDb credit, which totally sucks because it's not your fault the character ended up on the cutting room floor. But you still booked it and did the job, so the credit goes on your résumé anyway. Behind the scenes, the accomplishment is not diminished because your work didn't make it to the final cut. And if we're talking about episodic television, you can now book another part on a future episode of the same show, since you never appeared onscreen. Better yet, most casting directors I know will go out of their way to make this happen.
The only unfortunate thing about billing is that the agent's name doesn't get to appear onscreen with the actor's. Seriously. How cool would it be to see "Starring John Smith (Represented by Secret Agent Man)"?
This story originally appeared in the Aug. 15 issue of Backstage Magazine. Subscribe here.