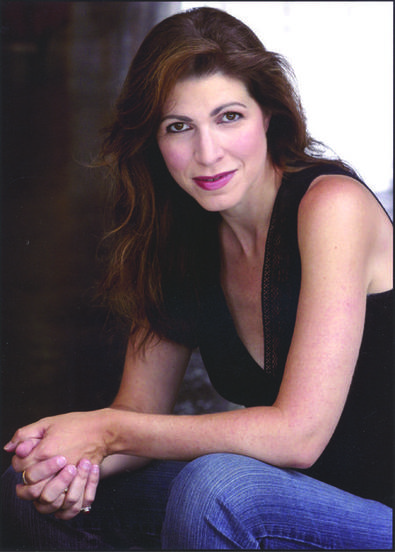 Tess Malis Kincaid recently returned to the Horizon Theatre as Masha in Christopher Durang's "Vanya and Sonia and Masha and Spike." The hit show—and 2013 Tony Winner for Best Play—is just the latest in a long list of impressive credits that Malis Kincaid has amassed, including the Pulitzer-Prize winning "August: Osage County." Here, Malis Kincaid takes time out of her busy production schedule to share her words of wisdom on acting.
What made you realize that acting was your goal?
I grew up in a very arts-centric home. My parents were both musicians, and my siblings and I (five of us) would regularly sing five-part harmony songs in church. (Our voices were strategically planned in the womb: bass, baritone, tenor, alto, and soprano.) It was in high school that I discovered my love for the theater. My parents were cautiously supportive, and I continued my study at Wake Forest University, and then the Alliance Theatre intern program.
How did you eventually get your Equity card, and what do you recommend for other actors trying to launch their careers?
I got my Equity card with a Theatre for Young Audiences show at the Alliance before I moved to New York. I was 25 years old at the time, and it was the right decision for me based on my particular circumstances. I do caution young actors from joining Actor's Equity too soon in Atlanta. Get a good body of work and experience under your belt before you get that card. And when you do get it, celebrate being a part of a hardworking, passionate union of artists who support and value the work of professional theater.
Do you have any auditioning tips?
Read the whole play before auditioning. Be very familiar with the lines you are given, so that you can focus on the life of the scene. Be open to shaking it all up when the director asks you to go a different way. Be a nice person.
Any tricks for learning your lines?
It's different for every actor. In the best of circumstances, I like to get through blocking rehearsal before I really dig into memorizing. This gives me the opportunity of having it in my body so that I have the physical cues helping out as well.
Which teachers have influenced you? Do you work with a technique or more intuitively?
At Wake Forest it was Harold Tedford, Caroline Fullerton, and James Dodding. And at the Alliance, we had the crazy talented trio of Al Hamacher, Judith Sullivan, and Brenda Bynum. And then during my time in NY, I studied with Diaan Ainslee, who really informed my moment-to-moment "process" that I still try to bring to my work today. I suppose my technique is an amalgam of what I learned from all of those folks along the way, and believe me, I'm still learning, trying to figure "it" out.
What kind of director works for you best?
The one who hires me.
What do you like most about "Vanya and Sonia and Masha and Spike"?
The language is great fun, with a touch of heightened style. The characters are delightful and idiosyncratic. And I adore this cast.
Had you done Chekov? How does it compare?
I played Masha in "Three Sisters" and then Arkadina in "The Seagull." It's less about comparisons, and more about the fun parallels that are sprinkled throughout the play. While it's not necessary to know Chekhov to enjoy the play, you will certainly catch the winks that Durang was making in those plays if you have even a little familiarity with them.
How have you weathered the inevitable lows that come with an actor's life?
You have to have a thick skin. And tenacity is a powerful force. More than anything, I recognize what's important in my life. My family and friends keep me in check.
What do you do to assure that you continue to stay fresh or develop as an actor?
I try to approach every project with excitement and curiosity.
Any recommendations for other actors?
If you are passionate about what you are doing, you will find a way.
What is it like to be an actor married to an actor?
We all have to find our balance, don't we? I think there are challenges no matter what career you are in. I know that Mark [Kincaid] and I are incredibly supportive of one another. We encourage one another and challenge each other to be better actors. And we try to be fair with one another. And we are practical: taking turns going out of town for work. I'm proud that we are raising a kind, compassionate daughter with an appreciation for the arts, and a curiosity about the people and the world around her.
What are you working on next?
I'll be at the Alliance in September in "One Flew Over the Cuckoo's Nest," directed by Susan Booth. After that, I'll be back to "Vanya and Sonia and Masha and Spike" at the Aurora Theatre in Lawrenceville, Ga. And I also stay busy working with Georgia Ensemble Theatre as Resources Director.
Any thing else you'd like to add?
Only one thing—come see the show! And go see live theater all around Atlanta. There's great work going on around here.
Inspired by this post? Check out our Atlanta audition listings!