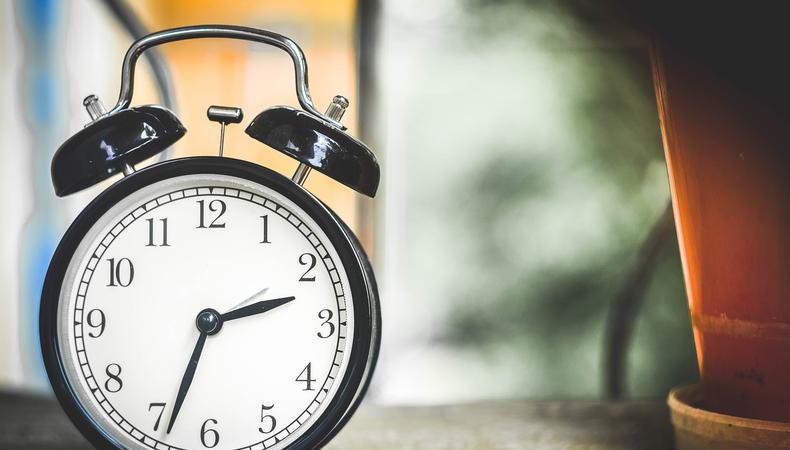 Most actors reach a point in their careers when they have to ask themselves the following question: "How am I going to get better at this?" There are many roads to your own personal success, each with a long list of pros and cons. I come from conservatory training but work in both sectors, so here is a comparison based on my experience of both worlds, broken down into the five main categories you should consider when deciding whether to train as an actor full- or part-time.
COST
When you consider what you get for the price, drama school is probably the most cost-effective form of actor training. Two, three, or four years of voice, movement, acting, audition prep, and text analysis are just a few essential classes that are covered in most programs. Sure, it's a massive commitment and a large sum of money all at once, but if you were to take all the courses that make up a drama school program and do them as private classes, you would end up paying three times the amount.
However, studying privately can allow you time to work and get the money together to pay for classes. It's a slower process and will likely take twice as long to cover a similar amount of material, but if you have a modest budget, it may be the way to go.
VOICE + MOVEMENT
In my opinion, the main advantage to studying at dramas school are the voice and movement classes. Those who train privately often forsake these fundamental areas of the craft, thereby depriving themselves of tools and ideas that can really help them in the industry. Voice work is particularly important; it can take more than a year of drama school for an actor's voice to truly drop in and that's taking classes 3-5 times a week. A full-time drama program means you have the opportunity to develop your instrument in a way that lets you truly explore your range and make choices within that. It's very difficult to make the same gains doing short- and mid-term courses, not to mention that these areas are often ignored in part-time actor training.
READ: Can a Short-Term Class Make a Long-Term Change?
CHOICE
You might not have a degree at the end, but short courses provide more choice. I loved most of my classes while training but I also would have loved the opportunity to pick and choose what I was studying a bit more. Having the flexibility to do this is the great advantage of taking a series of short courses over a full-time drama school program. It also leaves you open to a more balanced lifestyle as drama school is a lot like training for a marathon; it leaves little time for work, family, a social life...basically anything that isn't your training.
CONNECTIONS
Here I'm mostly referring to your classmates but it applies to industry folk, too. For me, the best thing about drama school was the connections I made and the colleagues I still collaborating with today. It's more difficult to forge lasting working relationships with short courses, but an open friendly attitude can help with that.
SHOWCASE
A great showcase in front of lots of industry professionals is a huge advantage. The top drama schools and conservatories have these opportunities. In order to get in front of those people, however, you need to go through a few years of full-time actor training, which can be grueling at times. There are short courses available in L.A. and elsewhere that advertise smaller showcases and some are very good, but more often than not, these can prove to be disappointing.
Do your research. If you want the best possible showcase, I would suggest trying out for one of the best drama schools. If you go the short course route, consider developing a vehicle for yourself with your colleagues which, if it's good, will allow you to get in front of the industry professionals you are targeting. Study shows like "Awkward Black Girl," "Broad City," and "People Just Do Nothing," all of which have made their way from web series to the mainstream. If you're into comedy, shoot and stream sketches, take improv classes, and perform at open mic nights to get yourself out there as much as possible. You never know who is watching.
Acting is a vocation and it's important to keep actively learning. Whether you graduated from a top drama school are take one-off classes when you have the time and funds, remember to keep those muscles fresh and active.
Originally from New Zealand, Jamie is an actor, director, and acting coach. As an actor, his TV and film credits include "Underbelly Land of the Long Green Cloud," "Crushed," "Westside," "Anzac Girls," and much more. Currently a member of the faculty at Theatre of Arts in Hollywood, Jamie has also coached and directed for Actors Centre Australia, NIDA, Griffin Theatre Company, North Shore Drama, Ensemble Theatre and CCMT. Jamie trained at NIDA and has privately coached many actors in acting, audition prep, text analysis, showreel production, new media writing, on-camera, and voiceover. For more information about Jamie, visit his website: www.jamieirvineactor.com.
Check out Backstage's commercial audition listings!
The views expressed in this article are solely that of the individual(s) providing them,
and do not necessarily reflect the opinions of Backstage or its staff.