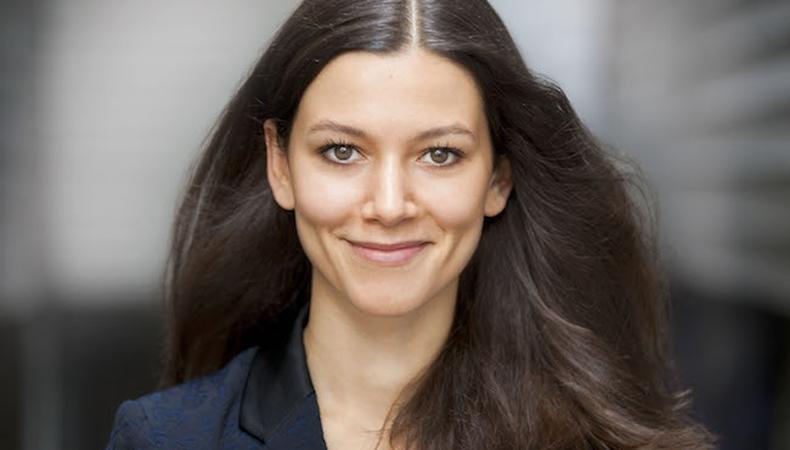 Ingrid Roumengas hasn't only turned to Backstage to get cast in films, photo shoots, and music videos; she also used it to cast her very own project!
Actors should push themselves creatively.
"I usually look for strong female characters in dramas, but I submit for all genres because I think it's important to be open to as many experiences as possible in order to develop your craft. Don't be afraid! Go for it and start applying for projects that interest you."
An actor's life is a balancing act.
"I live in New York City. I think you really have to keep busy and stay persistent. You have to find the right balance between taking classes, auditioning, doing projects, and taking time for yourself. I encourage everybody to create their own work."
Backstage keeps her connected.
"Backstage is a main resource that I use in order to keep up to date with new projects. Also, it allows me to stay in contact with those I have an audition for or if I was cast in a project."
Backstage has booked her a diverse array of projects.
"I was cast in films such as 'Closing My Eyes,' directed by the award-winning Mexican director Cris Tamez Rodriguez; 'Who You Are,' directed by Pauline Kausch; and the music video 'Cold,' directed by Aizhan Tuganbayeva. I have also booked photo shoots through Backstage. Most recently, I wrote, produced and starred in the film 'Grief,' [for which] I used Backstage for casting. The projects were all very different, and I had amazing times [working on them]. I met wonderful and talented people that have become friends, collaborators, and people that I look forward to working with in the future."
Backstage has given Roumengas a community.
"I've been using Backstage since I graduated from my conservatory program and began auditioning in NYC. I have built strong relationships with the filmmakers and actors through the Backstage community by working with them on the projects I was cast in. All the people I met and worked with were absolutely amazing!"
To see your success story in print, tweet @Backstage using the hashtag #IGotCast.
And if you haven't yet been cast, check out our audition listings!