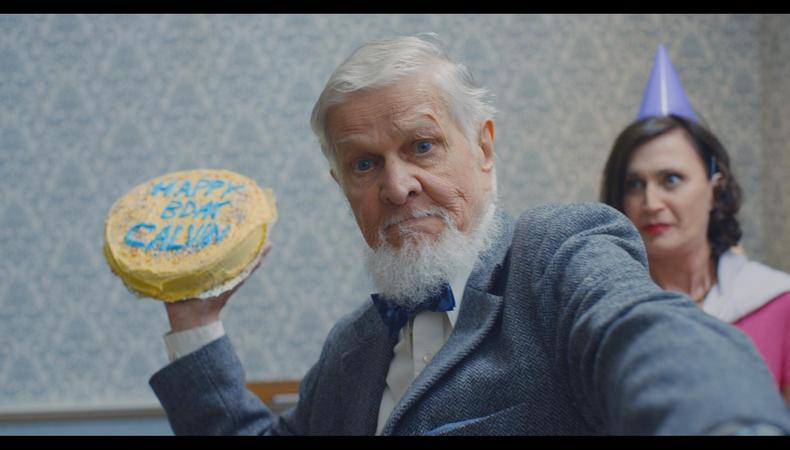 Actress and filmmaker Natalie Gee used the tried and true method of writing what you know. After finishing acting school, Gee took a job working with an elderly man who had early onset Alzheimer's. She turned her experiences into a short comedy film, "All Is Not Lost" which screens at the HollyShorts Film Festival in Los Angeles on Aug. 17. The film is about Calvin, a man with early-onset Alzheimer's, and Claire, his unorthodox caregiver, and the friendship they form while Calvin comes to terms with his sense of loss.
Gee had such a strong vision for the film she wrote, she decided to tackle directing it as well. Her time as a film festival programmer and screener helped her pick up filmmaking tips. She used films as her study material and networking with other filmmakers helped her make her vision a reality.
The right actor is about a connection
Although it can sometimes be challenging to find older actors, Gee was able to find leads that fit the profiles she was looking for. When her original plan to collaborate with a casting director fell through, Gee decided to look through the Backstage talent database to see if she could find an actor who would connect with the material and be a good fit. When she saw Robert W. Smith's photos she says, "He's so expressive… and I thought that fit the role really well." For Barney, she was looking for someone really playful. When she saw Tadashi Mitsui's reel, "I just kept getting this vibe that this guy was really fun."
READ: 3 Things to Consider When Casting Your Short Film
Build chemistry
Instead of holding traditional auditions, she met the actors she was interested in for coffee to make sure that they had chemistry. When she met with Mitsui and Smith, she says "I went over the project [with them] and the script and I loved their energy. They were very positive and friendly." After casting Smith, she continued to meet with him and they got to know each other so when it was time to start shooting, they already had a good working relationship. "It was really nice that we could do that beforehand. That is something I would do again with actors," Gee says.
Keep the actors informed
Because Gee was shooting at a senior home, she had the opportunity to talk with the residents for feedback and even cast some of them. She also put a notice in the local paper to find background actors for the pool scene, which meant that many people in the background were not actors. "As the day went on, people got tired [doing take after take], so it was about keeping people motivated and excited about the scene." She also made sure to communicate with the background talent and let them relax when they weren't on camera. However, her senior talent was more of a wildcard. "I couldn't really control what the seniors wanted to do. Sometimes they would walk into a scene and you would just have to go with what they brought; other times, they'd say 'oh, I'm done I don't want to do this anymore' and they wouldn't come back to finish the scene," Gee says. She learned part of being a director was to manage the unexpected.
Keep doing your own stuff
Gee encourages actors to make their own projects. "It's always useful to work on the production side of things or behind the camera instead of just acting because you really learn a lot about the whole process."
Check out Backstage's short film audition listings!