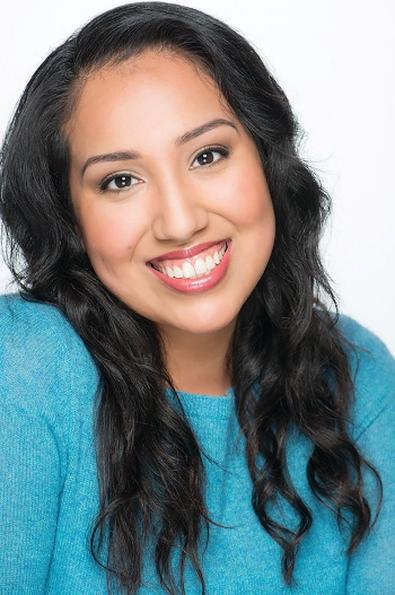 With a name like Mercedes Cool, there was no stopping this ambitious actor. Still, she says she got some extra help from Backstage.
Backstage is her favorite tool in her toolbox.
"I use Backstage every day. It's definitely my favorite resource to find acting opportunities. There are so many listed on Backstage that it's been easy to find something that fits my type. It's also a great learning tool. I've gained so much knowledge just by reading the various articles."
Cool used Backstage to land a Bright Star Touring Theatre gig.
"My character [in 'Margo's Magnificent Choice'], Dr. Wise, is the storyteller in a memory play with an antibullying message for youth. He's a wise, helpful owl who guides [our hero] Margo into changing her life for the better. Throughout the production, I'll also be portraying four other characters who have been affected by Margo's choices in some way."
Backstage has helped broaden her scope.
"I tend to lean toward drama roles in films, but this summer I've been focusing on expanding my knowledge and experience in theater. I'm very excited to have this opportunity to do so with Bright Star Touring Theatre."
The Bright Star audition was a laugh-fest.
"The audition was really fun! I had a serious monologue prepared and throughout the audition I was asked to change my character up in an instant, all while still using the same monologue. Keep in mind this production is for children, so my monologue became quite comical as the characters changed. It was hilarious—I left the audition laughing."
Some opportunities are bigger in Texas.
"The best thing you can do for yourself in the Dallas market is to get out there and meet people! I've learned so much from the people I've met and I'm so thankful for their support. We're all competitive but at the same time, we're generous with our knowledge. Also, it's important to know why projects come to Texas. They're looking for the Texas experience. There's a different culture here and you have to find where you fit in."
To see your success story in print, tweet @Backstage using the hashtag #IGotCast.
And if you haven't yet been cast, check out our audition listings!