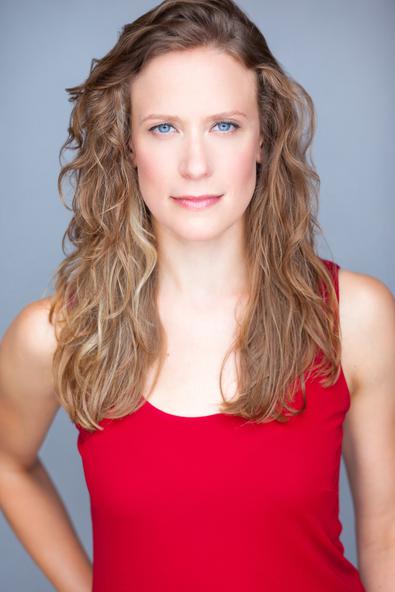 Being a working artist is not easy. No one knows that better than Leah Walsh, an actor and the creator and host of "The Compass," a podcast where she gives artists a platform to talk about the "dark side" that can consume hardworking creatives.
Why did you start the podcast?
Last summer, I was going through a hard time. Auditioning was making me unhappy. I have very close friends, and whenever we have long talks, I always feel like everything is in balance—I have perspective again. It occurred to me that I should have these conversations in the open instead of holding them all inside. I'm an avid podcast listener, so I just decided to figure it out. It's been really healthy for me and other people. I've gotten lots of messages about how life as an artist is difficult and complex, and I wanted to give advice on how to make this an enriching life and get through the hard times.
Were you surprised by the reaction?
I had a feeling because I needed it that other people would need it as well, but I was surprised by the reaction. At first, it was just friends who were listening, and then friends of friends, and then strangers. And I want it to grow larger. It's an interesting medium because I do a lot of stage acting, and [when doing theater] you're in the room with your audience. It's fun to think I put this podcast out on Friday mornings and anyone is listening to it anywhere.
Do you find yourself using your training as an actor?
I'm a good listener, and my skills allow me to draw people out.
How do you get people to open up and be vulnerable?
I made it easy for myself in the beginning by interviewing people I know and admire who put a certain amount of thought in their philosophy. It helps that I want to be vulnerable and talk about sustaining yourself as a lifelong career artist, and that makes them feel comfortable, too. It's easy to think, I'm the only one who feels this way.
What are you most proud of for doing this podcast?
I'm not sure if this was part of my original goal, but telling the stories of these artists I admire so much but aren't getting told other places. A lot of us have dedicated so much time and money to serious training in the arts. Every single person I went to school with is doing something innovative and exciting, even if it's not seen by millions of people. It's exciting to share and tell those stories.
Like this post? Check out more of our Inside Jobs!