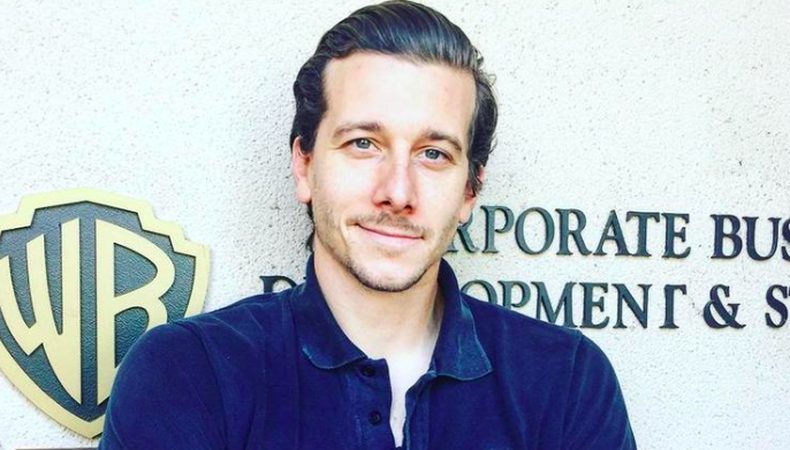 Los Angeles is one of the most competitive acting markets in the world, and no one is more aware of that than Max Schlossberg. A couple years back, the L.A.-based talent was struggling to break into the on-camera world when a fellow actor told him about successes he'd been having with Backstage. Schlossberg wasted no time creating his profile and has since booked a number of short film projects. Here, he shares the ways Backstage has made him address what kind of actor he is and wants to be and offers advice to others on how to establish relationships with the city's creatives.
How did you first hear about Backstage?
"I was doing a play in L.A., and I was talking to another actor and I told him I was looking to transition more into movies. I was having a hard time doing that and he said, 'Really? Because I just got a few auditions off of Backstage.' I asked if it works and he said, 'Give it a try.' I did, and that was it. From what I understand in talking to some of my friends [in the business], I am booking quite a lot."
What are some of your favorite projects you've booked through Backstage?
" 'The illustrator,' which is getting into festivals right now. The director and I worked really well together and it was a very professional experience. There's another called 'Je Suis Humaine,' which means 'I am human' in French, where I play an undercover French spy during World War II. That just got into a bunch of festivals, as well.
"It's amazing because, even though they're short films, people have access to this incredible technology now, so the quality of the films and the level of story we can tell is really, really high. I'll see some behind the scenes footage of a studio film, and we're using the same camera. In these projects, I get to be in an insane asylum and I get to be a spy. A few years ago, these were not things you used to do in short films, and that's very exciting."
What is it about Backstage that's kept you coming back?
"Unlike some of the other [casting sites], I actually get to work using Backstage. It feels like there's a lot less [of] what could be called 'ghosting,' or waiting around, or projects falling through. Backstage has a really, really good reliance of people actually doing the projects you're going out for and getting cast in. That's a huge deal when you think about the amount of short films and projects, especially in the indie world, that are about to happen, about to happen, about to happen—and then don't."
READ: 5 Reasons to Join Backstage Immediately
Has Backstage helped you establish industry relationships?
"Immensely. A lot of the films that I'm doing now are all because of things I've done on Backstage. Either somebody saw me on there, or a lot of the time now I'm working again with the same producers and the same directors because we have a good relationship. They get a new project and they immediately want you or you get on the short list of casting options. That's been invaluable. That's the network of people that you want to tell stories with. Backstage really created and moved me deeply into that network."
Has Backstage helped you grow as an actor?
"Because of the profile, I was forced to figure out the best way I can present myself. Whether you want to or not, that forces you to look into things like branding and type and [questions like] how does that get captured in a headshot? I never would have figured any of that out if I hadn't had to trial and error with my Backstage profile."
Do you have any advice for someone who's new to Backstage?
"I love that on Backstage we can write a few lines to the filmmaker when we submit, [so] take a second to figure out why this project speaks to you, how it affects you personally. People really respond to that, if there's something about the character you're about to play that is already you and having the courage to send a person you've never met something like, 'I have dealt with depression so I know this character and it's important to me that I help you tell this story.' They want to tell a story that's personal and you want to match them there instead of just going, 'This is very interesting,' or, 'What a great idea.' Tell them something that shows them you connect with the story in a way that can't be acted, [but that] it's been lived."
As an L.A. talent, do you have any advice for fellow local actors in the business?
"Fortunately and unfortunately, a lot of people here don't do their homework. And it sounds so simple; it's not this genius idea or this interpretation of a scene that's never been seen before. It's just basic homework. I've been on the other side of the casting table and I can see how many actors show up and have clearly done no homework. The nice thing about that was that to start booking, I didn't have to come up with this genius, unknown, esoteric choice. Knowing most people don't do their homework, all I had to do was basic homework: choices and circumstances and basic analogies. If I did that, then I'm already ahead of the curb, and that took a lot of pressure off for me."
Ready to get started with Backstage? Become a subscriber here!