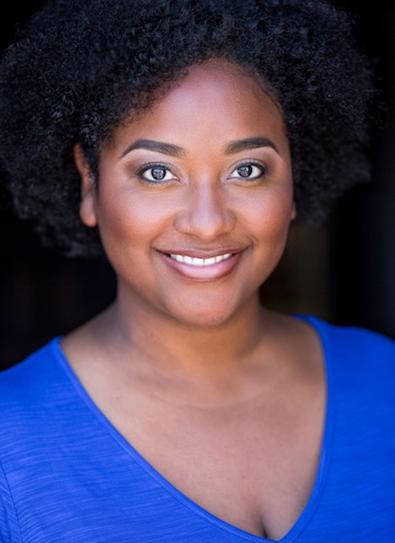 Jacqueline Wright was happy to nab a background spot in the film "Libba." But when a principal actor was forced to drop out, Wright was bumped into the larger role.
She booked "Libba" in true show-biz fashion.
"[The] crazy thing is, I didn't audition! I submitted to the [Backstage] casting call, which was a background role, and got cast, but I then got selected for a supporting role due to a scheduling conflict with the actress originally cast for Louisa."
Every project creates connections.
"When cast in a project, you get to know the people you work with and stay in touch. Some of the cast and crew may not be local, but you can stay connected. It's especially cool when you see someone [you know] has been cast in something."
Backstage is accessible—everywhere.
"Depending on where you live, trying to find casting calls can be hard. But Backstage helps you reach every market, which is especially beneficial for me since I'm a military spouse and am always moving."
Not in NYC or L.A.? Don't underestimate what your market has to offer.
"I currently live in North Carolina. When I first moved out here, I wasn't sure what the market had to offer, but there are so many amazing creatives in North Carolina. I recommend finding local theaters and volunteering there, auditioning, and getting to know what the area has to offer so you can thrive. The amount of knowledge and helping hands can keep your mind in the game, especially when you are in a smaller market."
Backstage is the all-inclusive resource.
"I search for casting calls about five times a week and read articles on [Backstage] almost daily. It seems like forever that it's always been my go-to! [My advice for others is to] read the articles and apply! Many of my questions have been answered through a Backstage search or [it's] pointed me in the right direction."
To see your success story in print, tweet @Backstage using the hashtag #IGotCast.
Check out Backstage's audition listings, which you can sort by age!