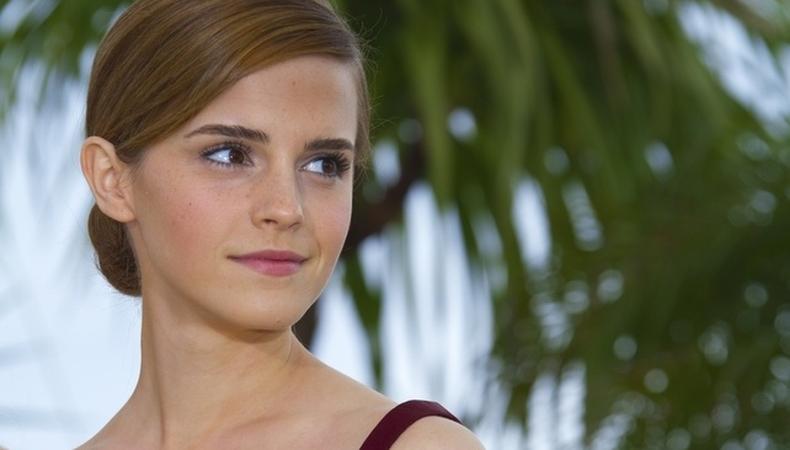 So many of us have been there: "the do or die moment," as Bradley Cooper says; it's the moment when you're about ready to call it quits because you're on your last dollar, your parents are disappointed in you, or you're just tired of being rejected (or all of the above.)
Many actors who have made it big had serious thoughts of abandoning their dream of acting, and these are just a few.

Tell us about the times you thought about quitting! What kept you going?
Kristen Stewart
Kristen Stewart has risen to the top of the Hollywood list after her breakout role in "Panic Room," where she starred opposite Jodie Foster. She then went on to star in the mega-tween-hit series "Twilight," but before it all, Stewart was seriously considering leaving the business. "I decided a year after not getting any commercials, 'Fuck it. I won't make my mom drive around Los Angeles anymore,' " said Stewart to Newsweek in 2012. "I also got so nervous for every single audition. I was just dying. I had one appointment left and my mom said, 'Have a little integrity and go to your last one.' And it was 'The Safety of Objects.' If I hadn't gotten that, I would have been done."
Bradley Cooper
Before his days as a big movie star in films like "American Hustle" and "Silver Linings Playbook," Bradley Cooper was starring in commercials that never saw the light of day. In a video interview with The Hollywood Reporter, the actor talks about the "do or die" moment that happened just before he starred in the 2006 theater production of "Three Days of Rain" with Julia Roberts and Paul Rudd. "I remember thinking, If this doesn't work, maybe I'm not right for this business." Good thing it did work because soon after the actor caught one of his first major breaks with "Wedding Crashers," and we all know how the rest of the story goes.
Emma Watson
For a lot of actors who make it big in a specific genre, it can be hard to break that image of yourself in the audience's mind. It was a fear for actor Emma Watson, best known for playing Hermione Granger in the "Harry Potter" movies. "For a while I kind of bought into the hype of, 'Will they ever be able to play anything else?' It gave me a sense of paralysis and stage fright for a while," Watson told Entertainment Weekly in August 2013. "And then a professor told me that they didn't think I should act, either. So I was really grappling with it and wasn't feeling good about it. And then, I don't know…It got so bad and people had put me in a box so much that it started pissing me off. I suddenly wanted to prove them wrong. It gave me fuel, in a way. I'm not sure why that shift happened." Since her Harry Potter days, Watson can be seen in indie films "The Bling Ring," and "The Perks of Being a Wallflower," and the new Russell Crowe-starring "Noah."
Claire Danes
In an interview with Vogue in July of last year, the "Homeland" actor—who Baz Luhrman called "the Meryl Streep of our generation" after her starring role in his "Romeo + Juliet"—admitted she was looking for work for two years before landing "Homeland." "It was confusing. I got a lot of plaudits, and it didn't translate into more work," she told the magazine. "I was really, really struggling during that time. It was grim. I was very hurt. Two years of not working was brutal. And a point came where I thought, I really like interior design. Someone suggested, 'Maybe your real success is in your personal life.' " Now the actor is on a world-renowned show that even President Obama watches.
Robert Pattinson
The other half of the "Twilight" saga, Robert Pattinson, told Oprah in 2010 he would've quit the business if he hadn't landed the role of Edward Cullen in the films based on the young adult novels by Stephenie Meyer. "If you say you're an actor and you're going to auditions and not getting parts, then you're not an actor. I guess that's what my predicament was," he said to the talk show host. "When I came out to L.A. to do the 'Twilight' audition, I was flat broke. Everything was kind of rubbish in London." Pattinson told his parents he was quitting and returning to England after one more audition. It was for "Twilight." "It went really, really well, and that was the only job I wanted to do for years," he said.
Mary-Louise Parker
In this business, if you don't have a thick skin, you might not last very long. Last July the "Weeds" actor told News Corp Australia that she was reaching the end of her acting rope. Why? Because people aren't kind in showbiz. "The world has gotten too mean for me, it's just too bitchy. All the websites and all the blogging and all the people giving their opinion and their hatred…It's sport for people, it's fun to get on at night and unleash their own self-loathing by attacking someone else who they think has a happier life, or something, I don't know."
Inspired by this post? Check out our audition listings!