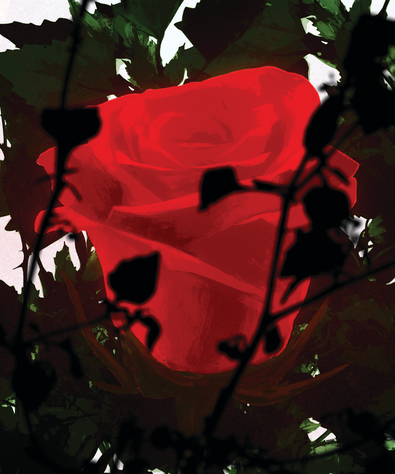 A crucial part of being an emotionally successful actor is self-respect. I say "self" because you won't find a lot of it coming from the outside. Somewhere within our job description the fact that we're human beings first has been overlooked. As actors we want to feel thoroughly used up, but there's a difference in what you give to your art and what's stolen from you. When cultivating flowers, you must address the weeds. Welcome to step 10.
I recently got a callback for a commercial (specifically a low-paying demo). I was out of town for a wedding and needed a slightly later appointment to accommodate travel. There was a farewell breakfast that I wouldn't dare to miss. After a lot of back and forth, I was informed the time could not be moved and I therefore had to pass. I was then told that the casting director was "mad at me" and to let my agents know if my schedule changed. The next day, approximately one hour before the callback would have taken place, the casting director told my agent that "Kelli has to come." Since I was two and a half hours away and without the ability to teleport, I could not comply. The next phone call was to inform me that the casting director had blacklisted me forever.
Unfortunately, this is not a rare occurrence. I have heard horror stories of actors being bullied and punished by casting, creatives, and agents alike for the crime of honoring their personal commitments. The lesson in my story is that although I lost the potential for future bookings with this agency, I am also no longer complicit in their disrespect—both to myself and to my peers.
Certain roles also need a "pass." You know them when they pop up. Maybe it's the writing or the character breakdown that makes you cringe; maybe it's nudity or vulgarity or gore. We are all different, and no two people will agree on what is attractive or repellent in a part. Drawing boundaries with roles that make you uncomfortable will only free up the ones that excite you. We have developed a fear that if we ever say "no," we won't be asked again. This is a misconception. Any good agent will know how to pass for you when the time comes. Also, if you want to do theater forever and never audition for a single pilot, say as much! Yes, your agent wants you to make all the money you can, but you are the only one living your life. I say this with the belief that you should of course try everything before you form an opinion. In the end, you're an actor because it makes you happy, right? Then go for your happiness. You only have one life.
Establishing boundaries is akin to pulling up weeds and laying down that pre-emergent in the soil. The process of ripping can be painful, but it's the only way the flowers will grow.
Read more Working Actor columns here!