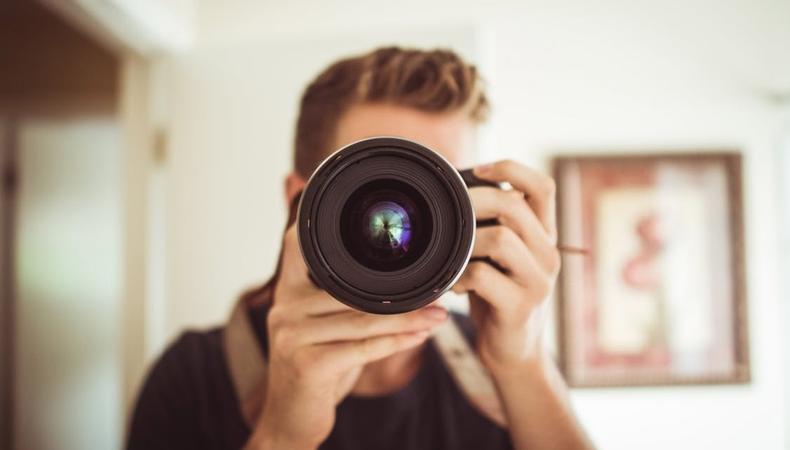 As you well know, so much in the life of an actor is out of your control. Instead of waiting around for the phone to ring, take back the reins of your career and start creating content of your very own—and at the same time, reap these acting-related benefits below.
Content-production will help you hone your brand.
"Most artists will normally start promoting to their friends and family first in order to gain a following—encourage them to share your great video(s)! Also consider creating social media accounts (Facebook, Twitter, Google+, etc.) for you or your latest projects. Thousands of lesser-known actors have started Facebook fan pages. Fan pages are most effective if you update your content on a regular basis. Those who have achieved the greatest Internet fame all have a familiar pattern—a consistent schedule for releasing videos. This is where your producer's hat comes into play. Figure out how much content you can regularly produce (write, film, edit, post), and aim for that to be your weekly or monthly release goal. It can range from up to three videos per week (easy for vloggers) to one video a month (for higher production quality sketches or Web series). Your viewers crave this consistency—they want to know when they can tune into your next thing!" —Mae Ross, acting teacher and Backstage Expert
It instills collaboration.
"If you're getting your start, look to build a group of people that are committed to telling a story with you. Collaboration is really important. And then find a way to tell your story and make it meaningful… So I would say keep it simple at first and tell a great story—a great story is worth something really valuable, whereas we can always put in the CGI when we're in Season 5 and everybody loves it." —Ondine Landa Abramson, creator of storytelling web platform Stage17.tv
You'll better decipher between good and bad material.
"In my Audition Bootcamp class the other night one of my students told a story of how she had pitched a short film to the site Funny or Die, and they were very interested. She and her crew shot the short film, and when all was said and done, she pulled the plug. It wasn't funny enough. It didn't meet her expectations. This is a young actor and writer who is just starting out and had the wherewithal to not post her film because she didn't think it was good enough. How brave. How smart." —Marci Liroff, casting director, acting coach, and Backstage Expert
You'll learn to ask the important questions.
"Find a story that you are passionate about or a character that you'd love to play. Then expand on this premise until you can pitch it to your friends without hesitation. What is the genre? How long is it going to be? Is it a series? Is it for the Web? Who is your potential audience? How is your idea different from others'? Turn every potential constraint into an opportunity to make smart creative decisions. Without losing your creative freedom, be realistic and create a concept that you can actually produce." —Susana Casares, Spanish filmmaker based in Barcelona and Los Angeles, and Backstage Expert
It's an all-around creative education.
"Google 'how to produce theater.' You will learn a lot about all aspects of theater in the process. A former director, teacher, or producer may be willing to serve as a mentor or resource as you produce your own show. You could even donate some or all of the proceeds to a local charity, which should get you press coverage and boost ticket sales." —Philip Hernández, New York City-based audition coach, working actor, and Backstage Expert
If you are looking for a gig, check out Backstage's casting calls!