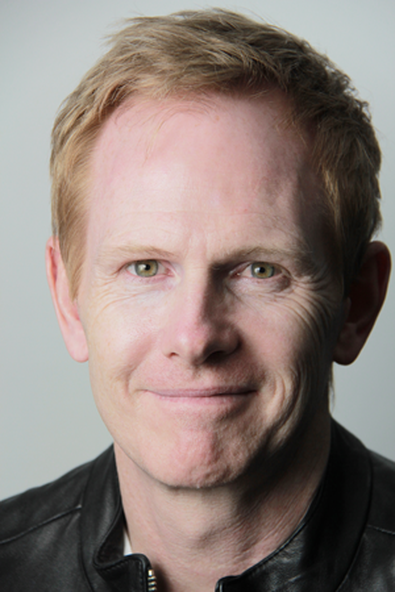 When you book a job, it's the best feeling in the world. All that hard work, all that practice, all that blood, sweat, and tears paid off. We want to yell from the rooftops, "I did it, Ma! I did it!" So what do we do? We call up a couple of actor friends, and we go get hammered. Or, maybe even worse, we think it's a fluke and we don't do anything. We simply sit back and think, "I better not say anything to anyone. This could all be a dream or a joke, and the phone will ring at any moment and they will say, 'There has been a mistake. We got your first and last name inverted. We meant to hire Tracey Thomas, not Thomas Tracey. Oops! Sorry!' "
There are a variety of possible reactions to booking a job and how you handle it could determine how fast your career moves from that point forward, or if it moves at all. Despite the ideal that merit should determine our lot in life, most of us despise but also realize that the extent to which we succeed has a lot to do with who we know and what they know about us. So if you have some really good and relevant news, you need to hit the pavement and tell people about it. This is not a time for introversion, shyness, or humility – or even worse – postcards! It's a time to "start spreading the news"! After all, news is only news if people hear about it. People love good news so be the bearer of it when you have it.
Case in point. One of my clients recently was informed he had been chosen as a musical contestant on the X-Factor. He has already had a 30-minute discussion with Simon Cowell to talk about his future, which might include touring with One Direction. That is some pretty big news. Well, this person is also an actor, but he is not known at all for that yet, so I suggested he pop in on some people he would like to meet and tell them his big news and let them know how this news could be good for them too. He should tell the story of how having him on their show would increase the profile of their show since his name and face are about to be on millions of TV sets around the world and that teenagers everywhere were going to be following him. So if that same name and face were on their humble program, those same teenagers might watch it.
In the space of 24 hours, several casting directors and agents are now preparing to take meetings with him and guess what? They aren't doing him any favors. He did them a favor. He is helping them do their job. They wouldn't even know he was an actor and would never have called him in for a meeting if he not only didn't share his story with them but if he didn't explain how it would benefit them. The other benefit to this approach is that he will be forever in their minds in a very positive light. They will always remember him as "the guy who was on 'the X-Factor.' "
So, if you have some good news like a booking or an appearance that can benefit those you seek to impress, let them know. Your window might be very small, so act on it as soon as you can because reality can never live up to the hype. So once you are on "X-Factor" and you make one slip up or get voted off, the magic is gone. People's imaginations are far more powerful than reality so let their imaginations work in your favor and tell people your news before they get to actually see it.
Please only take this advice if you are able to deliver on what you are asking for. Opportunities are like prison sentences if they are mishandled. The food stinks and you'll be forever looking over your shoulder.
David Patrick Green is a professional actor and the founder of Hackhollywood.com, a membership-based website dedicated to empowering and educating actors around the globe on how to become a professional actor. His simple, five-step approach inspires actors to be ruthlessly creative in their approach to the art and business of acting and life in general. Mr. Green has an MBA from the University of Southern California and was an international management consultant before realizing Platinum frequent-flyer status had few rewards other than boredom, bedbugs, and beer. His earlier reincarnations include working as an advertising account executive in Warsaw, Poland and he is still kicking himself for leaving the French Alps where, among other things, he taught skiing to European royalty and often simultaneously) tasted fine French wines. He has lived and worked as an actor in Los Angeles, Vancouver, and Toronto and coaches/consults to actors and businesses who want to get on the short path to success while maintaining a sense of humor. He can be reached at david@hackhollywood.com.