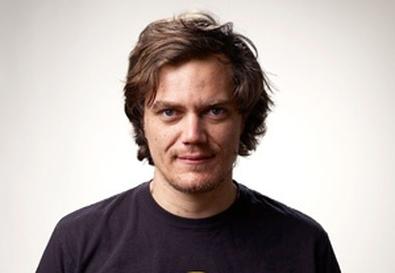 Ellen Lewis on Michael Shannon
When I was asked to write about an actor I love, Michael Shannon immediately jumped into my mind. It probably stems from the fact that I'm from Chicago, where Michael lived and worked for many years.
In 1998 Paula Muzik, an agent in Chicago, called to tell me about Michael, who was coming to New York in the play "Killer Joe." There was an intensity and disturbing quality to Michael's performance in "Killer Joe." Combined with his physical presence and dark humor, he slightly frightened you. He was unlike any actor I had seen before, and it was exciting to think about the roles one could try him for.
Years later I was casting "Before the Devil Knows You're Dead" for Sidney Lumet. Sid's office at the time was at Sound One. Casting for Sidney, as other casting directors can attest, is an amazing experience—and unusual, since, unlike the vast majority of directors, Sidney is present, sitting behind his desk and reading with each actor. At one point, I went to bring the next actor in and spotted Michael, who had just been doing some looping on another project down the hall. I was not only very happy to see him but realized I had a role that he would be perfect for! I asked him then and there if he was available for the film and if he would come in and read for Sidney. He hesitated only for a moment and then said, "Yes."
With very little time to prepare, Michael came to read, and I think he got out one sentence before Sidney stopped him and offered him the role. It's safe to say that not before or since has so little time elapsed between my having an idea for a part and the actor getting it! It was thrilling seeing this legendary director and amazing actor coming together, and so quickly.
Michael has an astounding body of work in theater, television, and film, and I am proud to know him. I'm also proud to have helped cast him in his Oscar-nominated role in "Revolutionary Road" and, more recently, in the HBO series "Boardwalk Empire."
Ellen Lewis worked for Juliet Taylor for eight and a half years before becoming an independent casting director. She has since cast for Martin Scorsese, Mike Nichols, Jim Jarmusch, Stanley Tucci, and other notable directors. Her film credits include "Forrest Gump," "Dead Man," "Casino," "Big Night," "Pleasantville," "Gangs of New York," "Angels in America," "The Aviator," "Broken Flowers," "The Devil Wears Prada," "The Departed," and "Mamma Mia!."
Matthew Barry on James Lesure
Years ago I went to a showcase and spotted James Lesure, who caught my eye with his talent. I was working on "Crimson Tide," and director Tony Scott called me to the set late in the evening. "We're replacing an actor and I need someone tomorrow morning," he said. I called a few agents at home and, also remembering how good James was, called him in as well. They auditioned at 7 a.m. the next morning, and by 7:15 James was in wardrobe and it was the beginning of a brilliant career for him.
Matthew Barry was a successful actor, best known for starring in Bernardo Bertolucci's "Luna." After many years of acting, he asked Barry Levinson for a production job and was guided to the casting department. Matthew has since spent the past 18 years as a CD, working with Tim Burton on "Ed Wood" and "Mars Attacks"; Brett Ratner on the first two "Rush Hour" films and "Family Man"; Nick Cassavetes on six films, including "The Notebook" and more recently "My Sister's Keeper"; and producer Jerry Bruckheimer on "Crimson Tide" and "Con Air."
Bernie Van De Yacht on Eric Price

Two years ago, I was casting an animated film that's going to be released theatrically this October by Lionsgate called "Alpha and Omega," and we were having some issues trying to find the two characters in it, a duck and a goose, that are the comedic relief. Larry Miller ended up playing one of them. For the other part, we were looking for people who had a good rapport with Larry and who knew how to play off of other actors and who really had great comic timing. But nobody was working out that well.
Then I saw this independent film called "The Godfather of Green Bay," and there was an actor in it who really intrigued me named Eric Price. I found out who his manager was and contacted him. I really had no idea how Eric would do—if he was even right—because the character he played in that film was so quirky. I thought he could either be a chameleon or it could be "This is all he does." Lionsgate was obviously looking for names for larger roles like this. But Eric came in and was astounding and just blew everyone away. He ended up getting the part he was auditioning for, but there was another role that we were trying to cast in the film, and he got that role too.
When we recorded Larry and Eric together, they played off of one another like old pros. Now, Larry Miller has been around in this business for a long time; he's a consummate professional. And they played off of each other as if they had been a comedy team for years. There was no "amateur next to professional." It was two pros going at it, which was an amazing thing to behold.
Eric is one of those guys who is very talented, and I hope that other people are discovering that he's talented too. After he did our movie, he was on the last season of "MADtv." He's somebody I'd bring in again and again, because he was able to play anything we wanted him to play. He had no voiceover experience. But as an animation casting director, I generally don't try to narrow it down to whether they have voiceover experience or not. A good actor is a good actor, no matter what arena they're acting in. Sometimes it's a detriment if they've done too much voiceover work, because then they tend to sound a little bit cartoonish; sometimes the heart and soul is missing. And if somebody has never done it before and is just a really good actor and can create an entire world in a soundproof booth with a microphone, it's amazing. It's kind of like an actor on stage having to do a soliloquy, where they have to hold the interest of the audience by themselves and with nothing else and we have to be able to visualize what they're saying. And I think that actors who are good at that tend to be very good voiceover actors. They're the ones that excite us.
A member of CSA, Bernie Van De Yacht has been an animation casting director for more than 15 years. He is currently casting "Norm of the North" for Lionsgate. He has an MFA in acting from CalArts.
Jen Rudin on Rogelio Douglas Jr.
When Titus Burgess, who created the role of Sebastian in "The Little Mermaid" on Broadway, got an offer to play Nicely-Nicely in the recent revival of "Guys and Dolls," we began a search in earnest for a new actor. We engaged in weeks of auditions, seeing everyone available at the time. No performer was a home run. We needed someone with humor, vocal chops, and warmth. The search continued.
Coincidentally, I was taking some campers from Stagedoor Manor, the performing arts camp I'd attended in the 1980s, to see a matinee performance of "In the Heights." It was my fifth time seeing this show, and at this particular rainy Saturday matinee, the show's star, Chris Jackson, was home recovering from a stomach bug he'd contracted while vacationing in Mexico. His first understudy, Josh Henry, had recently left the show to star in "Godspell," which had just been postponed. So the swing Rogelio Douglas Jr. performed Jackson's role. I was so impressed with Rogelio's performance that I approached him afterward with my business card. One meeting, three exciting auditions for Sebastian, and a phone call later, Rogelio was offered the part and joined the cast of "The Little Mermaid." He crossed the street from a swing role at the Richard Rodgers Theatre to his first lead role on Broadway at the Lunt-Fontanne. Whenever Rogelio did an audience talk-back after a "Mermaid" performance, he mentioned getting discovered by Disney the day he went on in "In the Heights." Chris Jackson still teases Rogelio about the timing and luck, all because Chris was home that day suffering Montezuma's revenge.
Jen Rudin grew up in New York City and was a professional child actor. She was a casting executive at the Walt Disney Company from 2002 to 2009, prior to forming Jen Rudin Casting. Favorite casting credits include "The Princess and the Frog," "The Incredibles," and the New York casting for Tim Burton's upcoming "Frankenweenie."

Shay Bentley-Griffin on Walton Goggins
I first met Walton Goggins (currently on "Justified") when he auditioned for "In the Heat of the Night." He was in high school, but I knew then that he was a special talent with a future. He worked on a number of movies filming in Georgia. Walton worked alongside other wonderful Georgia actors Ray McKinnon, Kyle Chandler, and RonReaco Lee.
Walton, even as a young actor, showed a range and ability beyond his years. I knew, given the chance to grow, he would be a star. I encouraged and helped him move to Los Angeles, get an agent, and be where he could be challenged in his career. He continues to grow as an actor and always shows great fondness and thoughtfulness, a very rare quality.
In her distinguished career, Shay Bentley-Griffin has cast more than 225 television and feature film projects. The Atlanta-based CD received the Crystal Obelisk Award, the Casting Society of America's highest honor. She has also been nominated for three Emmy Awards for her work on HBO's "Warm Springs," "A Lesson Before Dying," and "Miss Evers' Boys."
Margery Simkin on Anthony Anderson
Anthony Anderson had done some TV, which I hadn't seen, when he came in to audition for "Life." He came in for some other role, I don't remember which one now, but he really wanted to audition for the cook, Cookie…because, he said, he loved to cook. This role was written as someone older and taciturn. He was young and darling, but I let him
try, and he did a great job. The director agreed it was a more interesting way to go, and we took him in for callbacks at our producer's imposing Century City offices.
To give you the setup, this producer was the first person I ever knew to use Purell. He was extremely particular about the way he ordered his lunch and even his water. Anthony walked in for his reading carrying a big pile of paper plates, dripping a bit and filled with barbecue that he had made himself. He plunked a plate on the producer's lap and stood there and in character insisted that the producer eat. The director was charmed and loved the food. The producer was not and did not. Anthony did a great reading and walked out the door. The producer was clearly freaked and was pressing that we use another actor for the role. I knew it was really about the food presentation. I begged him to give it a day and let us edit the tapes and he could review it again before we set that part. With some breathing time, the producer was able to review the work again and appreciate what Anthony would bring to the ensemble.
Of course, this role is far from Anthony's most impressive work, but I like to think that the time he spent with that group of actors—including Bernie Mac, Ned Beatty, Clarence Williams III, and Obba Babatundé, to say nothing of Eddie Murphy and Martin Lawrence—gave him some acting role models and good stories. I have loved watching him grow as an actor, am thrilled that his busy schedule allowed me to use him in a cameo in something I cast recently, "The Big Year," and am proud of having saved him from being nixed by beans.
Margery Simkin cast James Cameron's megahit "Avatar." Other notable credits include "Top Gun," "Field of Dreams," "Twelve Monkeys," "Fear and Loathing in Las Vegas," "Living Out Loud," "Erin Brockovich," "Marley & Me," and this year's "Extraordinary Measures."
Marci Liroff on Henry Thomas
There are so many stories of actors I love; it's like trying to pick your favorite Beatles song. The first one that comes to mind is from a long time ago. I was casting "E.T." with Mike Fenton. We had been searching for Elliot for quite some time. The director Jack Fisk had just completed a film shot in Texas starring his wife, Sissy Spacek, and recommended a young boy he used in that film—Henry Thomas.
We flew Henry and his mother out from Texas to audition. Because Steven Spielberg never lets his scripts out, Henry had to sit in the outside office and read the script before his audition. He was pretty exhausted and jet-lagged. We had him do an improv: "You've found E.T. and have hidden him away in your room. There's a knock at the door and it's a government official who's come to take him away. You have to do everything in your power not to let them take him." Fenton played the government official, and the rest of us stood behind our very new and shiny first-generation video camera. (Back then, video cameras were a pretty new thing. We didn't tape all our auditions, like we do now.)
As I mentioned, Henry was pretty exhausted from traveling and all the excitement about the audition. By the time we started the improv, he was pretty open and vulnerable. He just literally became Elliot; he was inside his skin. The way he defended E.T., he was so passionate and pure. He moved us. This little 9-year-old had four grown-ups weeping in about 30 seconds. (To view his audition on YouTube, go to http://bit.ly/cGPbmA.)
Finally, Steven said to Fenton, "Tell him he can keep him!" Then Steven says, "You got the job, kid."
Marci Liroff's credits span more than 50 films. While working at Fenton-Feinberg Casting, she, along with Mike Fenton, cast Bob Clark's "A Christmas Story" and "Porky's," Steven Spielberg's "E.T.: The Extra Terrestrial" and "Indiana Jones and the Temple of Doom," and Ridley Scott's "Blade Runner." In 1983 she established her own company, Marci Liroff Casting, and went on to cast "Footloose," "St. Elmo's Fire," "Pretty in Pink," "The Iron Giant," "The Spitfire Grill," "Untamed Heart," "Freaky Friday," "Mean Girls," and "The Ghosts of Girlfriends Past." This fall, Liroff makes her foray into television casting with NBC's "The Paul Reiser Show." She coaches actors privately for auditions and produced "Marci Liroff's Audition Bootcamp DVD—Part 1."