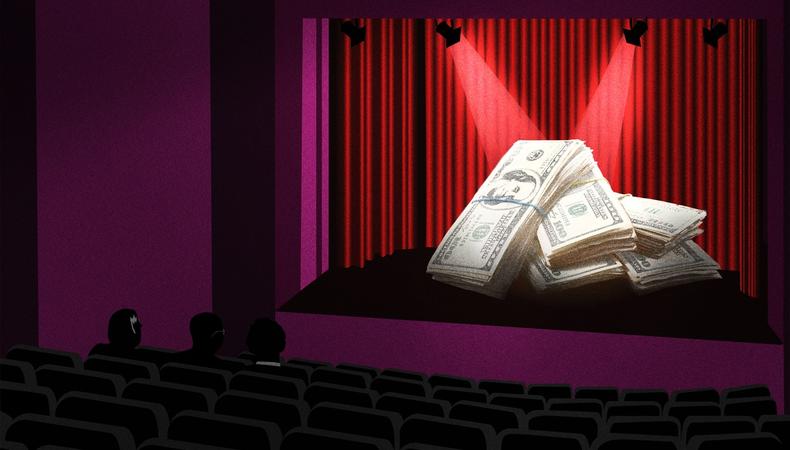 James Lewis, a New York–based voiceover actor, said he was contacted in May by ExploreTalent and told the company had received his application and cast him in the Warner Bros. feature "The Judge," which stars Downey along with Robert Duvall and Leighton Meester. It would pay $842 a day, with the shoot slated for June. Lewis was told he just needed to pay the company a fee of $199.50 to complete the registration process.
[UPDATE: A quality assurance recording provided by ExploreTalent of an actor identifying himself as James Lewis speaking with an ExploreTalent customer service representative refutes Lewis's claim that ExploreTalent had "received his application and cast him" in the feature. The ExploreTalent rep tells the person identifying himself as Lewis that ExploreTalent charges no submission fee, no casting fees, no booking fees but does ask if the person identifying himself as Lewis would like to complete his ExploreTalent yearly registration by paying $199.50.
David Berg of ExploreTalent provided the following statement to Backstage via email: "Explore Talent is an extremely legitimate service that charges money for the same services that BackStage and many other sites in the business charge for. ExploreTalent.com over has 7 million members and is the Internet's largest resource for talents, with over 40,000 Roles & castings currently active. That is 10-20 times more than any other competing site, which has an average of 2000 lists. This means that any other site charges 10 times more than ExploreTalent for the same service we provide. Explore Talent's technology matches a talent's attributes against thousands of auditions and projects, saving members dozens of hours of tedious researching. We have thousands of Testimonials and happy members that ExploreTalent has changed their lives. We have A+ rating with the BBB, a complaint ratio of next to 0% out of over 7 million members. We really truly care and spare no expense to provide our members with first class service to help them achieve the success they deserve."]
"They must have thought I just got off the pickle boat," Lewis told Backstage. "I've done quite a few commercials. But to get that kind of role in a Downey film—and from casting people in Las Vegas—kind of challenges credibility."
A second New York–based actor told Backstage that ExploreTalent made a similar solicitation to him through email for the same film.
According to officials with the Casting Society of America, that practice is against its code of conduct for a professional casting director.
"The Judge" started filming in Shelburne Falls, Mass., on May 31, according to local reports. Additional scenes are being shot in Boston and Worcester. Boston Casting, which is casting extras for the project, told Backstage it didn't have a contract with ExploreTalent. A spokesman for Warner Bros. said the studio has no relationship with the talent listing service. Berg claimed that ExploreTalent has had a relationship since 2010 with another casting director who is casting for "The Judge," but declined to identify that casting director.
Berg said the company doesn't promise actors work in exchange for its fees. In fact, a disclaimer at the bottom of all pages on its website states: "ExploreTalent is not an employment agent or modeling agency & does not procure, get, promise employment, jobs or booking."
"It's a tool of convenience," said Berg. "We would be out of business if we weren't pleasing customers."
While the company has an A+ rating from the Better Business Bureau, it has had 30 complaints filed against it since 2010. Two of those 30 came in the last 12 months.
Some extra agencies charge a fee for an actor to be placed on a roster, but casting companies don't ever charge actors a fee, according to the CSA.
"People can be seduced by what some of these companies are reportedly offering and can ignore the red flags and warning signs," said Zino Macaluso, national director and senior counsel of agency relations at SAG-AFTRA. "If you have to pay up front for something, you should be wary."
To curb those kinds of practices, California lawmakers in 2009 passed AB 1319, now known as the Krekorian Talent Scam Prevention Act, which placed tight restrictions on what talent services agencies could promise consumers.
"California actors should be aware they are protected by [the Krekorian Act], which makes it illegal for any service to charge actors a fee in order to provide them with an audition or employment opportunity," said Mark Lambert, deputy Los Angeles city attorney. New York doesn't have similar legislation.
In Nevada, the state labor commissioner licenses theatrical agencies, but an official there said the office would only investigate if an actor hadn't been paid for work.