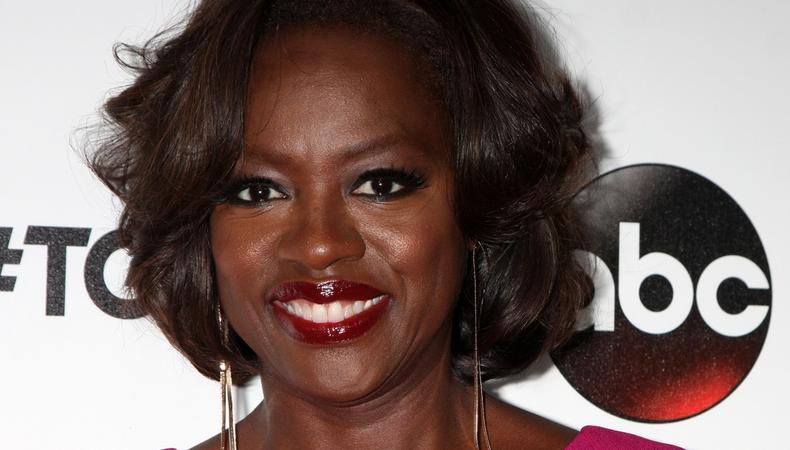 ABC will debut new series "Black-ish," about an African-American family, and "How to Get Away With Murder," starring Oscar nominee Viola Davis. Those will join a lineup that already includes a gay couple with an adopted Asian daughter on "Modern Family," and Kerry Washington as a political fixer on "Scandal."
Meanwhile, the CW is launching "Jane the Virgin," starring Gina Rodriguez, and Fox is set to debut "Empire," which stars Terrance Howard, early next year.
The growing number of actors of color on television comes as Hollywood continues to struggle with casting diversity. Take the recent New York Times piece by television critic Alessandra Stanley that referred to "How to Get Away With Murder" executive producer Shonda Rhimes as an "angry black woman" and described Davis as "less classically beautiful" than Washington.
The piece was trying to make the point that Rhimes had broken the mold for the portrayal of black women in U.S. society, but its publication seemed to reinforce the idea that having actors of color in such prominent roles remains a novelty.
There are studies backing that up. The number of roles for women dipped slightly last year, and for its 2013-14 line up CBS received a "bad" grade from a watchdog group that monitors casting diversity. Moreover, behind the camera, TV directors are overwhelming Caucasian, which many believe influences the actors performing on screen.
While experts say that's begun to change, they warn television has a long way to go before it's showcasing an array of actors representative of an American population shifting toward majority-minority demographics.
Casting directors are on the front lines of this demographic change and are pushing "in small but significant ways" to open up opportunities, said Richard Hicks, president of the Casting Society of America, an industry trade group.
"It's an ongoing effort on our part to continually expand the playing field for actors of color," Hicks told Backstage. "That's why it's cool to see Viola get her moment."
Some TV executives are also cognizant of diversifying their casts. For instance, Paul Lee, who heads ABC, has been a "real champion" for actors of color, according to Alex Nogales, president of the National Hispanic Media Coalition, the secretariat for the National Latino Media Council (NLMC), which published the casting report.
Lee, who is English, has a different perspective than American-born TV executives, said Nogales, "because he's an outsider, he clearly sees that television is not reflecting the way the U.S. is. I mean that people of color are 36-37 percent of the U.S. population."
Tracy "Twinkie" Byrd, who casts BET's "Being Mary Jane," said she was excited to see Davis get a network lead. "There's room for more, and we need more," she said. "In my opinion there needs to be more black directors working, more black writers working, more people of color working behind the scenes so there will be more people of color on screen."
When it comes to behind-the-camera personnel, there's a statistical lop side.
A recent analysis by the DGA found that white men directed 69 percent of 3,500 episodes produced in the 2013-14 television season from some 220 scripted series. That was down from 72 percent the year before.
Other experts agree with Byrd—at least when it comes to the numbers of women on screen and behind the scenes. Martha Lauzen, who directs San Diego State University's Center for the Study of Women in Television and Film, said it'll take more women like Rhimes to beget more actors like Davis.
"When programs have at least one or more creator or at least one woman producer, the number of women characters increases," Lauzen said in a recent interview.
Many networks have a diversity showcase to rectify the imbalance of talent.
While CBS was singled out by NLMC in its annual report, the network maintains a Diversity Institute and routinely sends casting executives to showcases in New York, Los Angeles, Chicago and Atlanta to scout talent. In a statement to Backstage, the network defended its casting practices.
"We are proud of our Diversity initiatives across the Network, all designed to increase diverse representation in every part of our business," CBS said. "We value and respect our ongoing partnership with The National Latino Media Coalition and will continue to work with them closely."
Nogales said the blame didn't rest solely with network casting executives. "The key is the talent agencies," he said. "I can't tell you how many Latino actors and actors of color aren't getting representation."
But for those that do have influential agents, opportunities are beginning to open up. Davis, according to Hicks, "should have had her show years ago."
Want more L.A. news? Sign up for our Backstage L.A. newsletter!