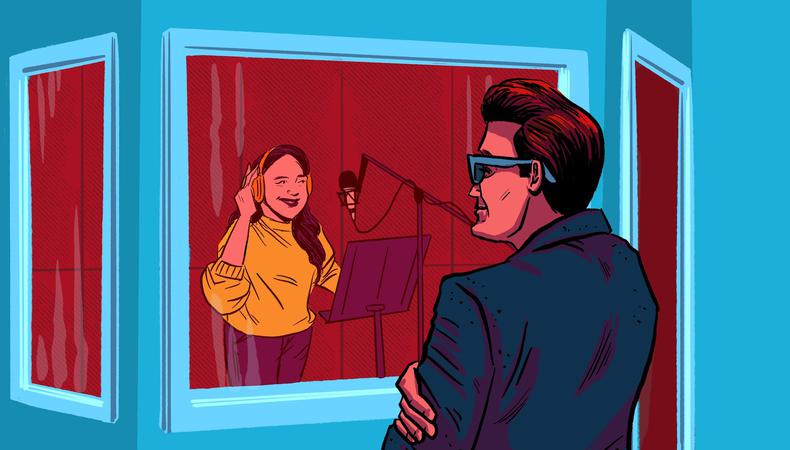 I'm rarely surprised by my clients because I'm so actively involved in their careers, but one of them caught me off guard the other day when I learned he had just been signed by one of the best voiceover agencies in town. Why was that a surprise? Because the guy has absolutely no experience in that part of the business. When I asked him how he did it, he responded, "Have you ever listened to my podcast?"
My response was: Yes, of course I had. My client had sent me the information months ago, and I had binged the episodes in my car and at the gym. It was a fun listen. And to be clear, this wasn't an interview or review show or anything like that. It was a scripted story with a beginning, middle, and fascinating end.
My client had created the podcast with his buddies from acting school, and they were getting a significant number of downloads on Apple, Spotify, and all the other platforms where you get your podcasts. The guy wasn't making any real money, but that was never his plan. He did it just to have some creative fun while pursuing paying gigs in film and television. And now, much to his surprise, he had been signed by a first-rate agent who had heard him on the show. It's just one of the many ways your creative pursuits can take you by surprise.
The voiceover market is hard as hell. It takes a lot of training and great representation to find work in commercials, animated projects, audiobooks, and all the rest. But podcasts, for now, are a different breed entirely. In that world, you can create your own marketing tool without having to spend a great deal of money, just like my client did.
Over the last year, I've noticed more and more breakdowns being released for voice work on podcasts. That's relatively new. You can't get rich on these things, but a lot of my clients are open to the work because of the experience and opportunity they provide. (Most podcasts pay about $300 per four-hour session.)
Just like every film and TV show, podcasts are attracting an insane number of stars for their lead roles. Rami Malek, Tessa Thompson, Richard Madden, and Jeffrey Dean Morgan have all lent their skills and name value to recent productions. But don't worry. There's plenty of work to go around, and you can catch a break by being associated with any of these people, even if it's just a few lines. Better yet, the credit will look cool on your résumé.
Podcasts are also serving as the seed material for new TV shows. They're being optioned on a regular basis. "Homecoming" with Julia Roberts and Janelle Monáe (Amazon Prime Video) and "Limetown" with Jessica Biel (Facebook Watch) were both based on successful audio stories.
If this sounds intriguing, there are two ways to approach podcasting. The first is as a producer; making your own content could lead to a wide range of opportunities, both as an actor and as a creator. The second is to focus exclusively on the acting angle. Since the pay is low, most established actors aren't racing to work on podcasts, so there's always a need for skilled talent.
Voiceover work isn't for everyone, but it's one of the many ways you can further your career in the performing arts. And if you ask me, doing voice acting on the side sure beats waiting tables!
This story originally appeared in the Sept. 23 issue of Backstage Magazine. Subscribe here.
Looking for remote work? Backstage has got you covered! Click here for auditions you can do from home!