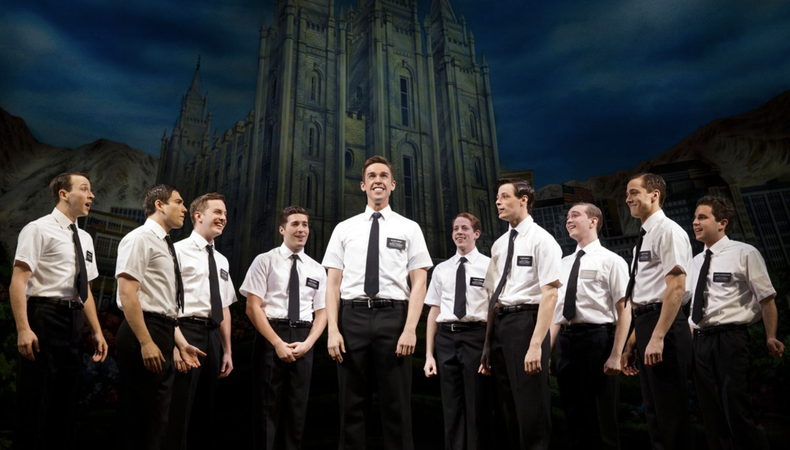 You already know Backstage is the go-to for any and all information pertaining to your craft. But now, you have the chance to get in on the action with the Backstage Community Forum. Here, you can engage with others in your industry, as well as teachers, experts, and, yep, even agents and casting directors. Below are some of this week's most interesting new topics; drop a reply or post a new thread. Either way, fire up that keyboard and get involved right here!
We need to talk...
"My fellow Future Equity Members:
"The time has come for us to have a serious conversation about the future of our audition protocol. Lines that start forming before 5 a.m. are unsustainable and frankly ridiculous. We deserve better for ourselves, and we should expect more from ourselves and from theaters who look to us to fill their seasons. I propose a change.
"We must remember that AEA didn't exist until the actors MADE IT HAPPEN. Now, I'm not saying we go out and start a full-fledged union. However, I think we can find some ideas that could be useful. I have a plan; albeit, an inkling of an idea which would require some fleshing out. But we could very well build a system that works FOR US, rather than against us as I believe these lines and unofficial lists do. Why couldn't we develop a similar signup system to AEA's online lottery sign up? What if we developed a civilized protocol that doesn't leave us on the sidewalk for hours only to be told the list is full just before getting into the building?
"Do I have anyone interested yet?" —JessicaVosksNetiPot
How to turn down agent contract?
"Hey, guys!
"I've been working with a manager a little bit for about two years. We never signed a contract because I wasn't in the city, and said we would when I got here.
"I've noticed that my manager has been missing things, and have solid evidence that he hasn't told me about callbacks I've received.
"While I've enjoyed my time with him, I don't think he's a good fit. I got a message from him yesterday saying that I need to sign a contract now that I'm in New York. I'm not keen on doing that and I HATE confrontation. While this isn't one-sided (there are things I'm sure I could've done better), I still don't know how to approach this and how to do it without seeming rude. Any advice?" —serenitymoon123
Good time to get representation?
"Hello all! So here goes...
"I've been acting for about six years now. I have a résumé with credits (commercials, small TV and film, and webseries). I have had representation in the past. I took last year off to pursue a job (weak moment) but kept working on my craft. I auditioned for a Netflix movie last year, got a callback, and ultimately a supporting role (yay)! NO, I don't want to get representation again. I know it's pilot season and everyone is focused on who they have already for the most part. I feel I kind of have a teenie bit of leverage to use on my cover letter with the film beginning production in a month. Should I seek representation NOW, or wait until the film is completed and THEN submit to agents and make it known about the film?" —Wiscoactor23
Get live details from people at real auditions and callbacks on Audition Update!