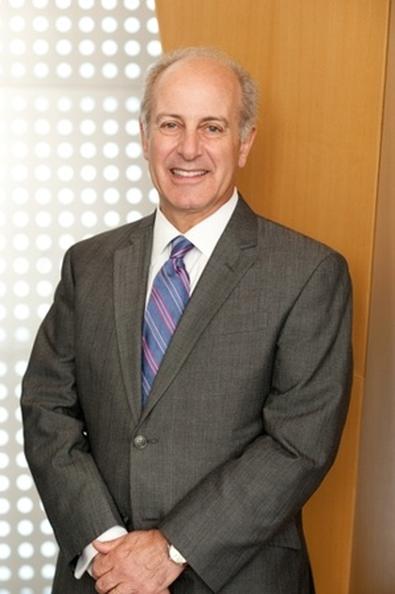 Actor Candice R. approached the Actors Fund back in 2007 when she and her then-partner had trouble paying their New York rent with a baby on the way. "We didn't even know what kind of assistance there was, we just went," she says. "Less than two weeks later [after an appointment and paperwork], we had a rent check in hand." After 132 years, the grass-roots organization has blossomed into a well-oiled national philanthropic power, offering 25 different programs in four major areas of service.
While aid often comes in the form of financial assistance, the Actors Fund is much more than a bursar's office. In 1982 the organization paired financial relief with social services, including mental health counseling, addiction and recovery services, and senior services. The Lillian Booth Actors Home—a nursing home and assisted living facility rated one of the best in the country by U.S. News and World Report—is one of four residences through which the Fund provides housing. Through employment training the organization also helps creative professionals develop parallel or second careers, and it provides health insurance counseling and health care through programs like the Al Hirschfeld Free Health Clinic.
To use the services of any of these divisions, professionals must meet a set of eligibility requirements, usually stipulating proof of work in the entertainment industry for a certain period of time. It's no surprise that many of the fund's patrons are union members, but membership is not a requirement—a fact that sets the fund apart from other associations, such as the SAG Foundation. In fact, rising professionals in the business can take advantage of programs like the Conrad Cantzen Shoe Fund to subsidize the cost of new shoes, one-on-one health care advisors, or financial workshops to start their careers from a place of knowledge and savvy.
"Actors are independent businesspeople," says President and CEO Joe Benincasa. As such, the fund commits to counseling artists on issues of self-sufficiency. "The whole gist of the Actors Fund is: How do you pursue your passion and gifts and at the same time take care of yourself?" says Lucy Seligson, director of social services at the Lillian Booth Actors Home.
One of the greatest assets the Actors Fund has in teaching this lesson is its staff members, who are chosen to meet the needs of the creative community. Many of the counselors are former entertainment professionals; Seligson herself worked in national touring companies and on Broadway for a decade before earning a master's degree in social work and seeking employment at the Actors Fund. "I wanted to give back to the community that I had come from," she says. "A lot of our employees are from that world and we really do get it."
While the fund is certainly there in times of crisis, it is a misconception that that is the only time it can help. "I think people look at us as an emergency center," says Benincasa. "We're trying to change that perception."
The Actors Fund has also worked hard to clarify that it serves all industry professionals. In the 1880s, anyone in show business was called an actor, hence the organization's name. In 2007, it rebranded and is now known as "The Actors Fund, for everyone in entertainment." "It's for anybody who's made their living in show business: singers, dancers, writers, musicians, agents, managers, ticket-takers, camera operators, producers are eligible for the services of the Actors Fund," says Chairman of the Board Brian Stokes Mitchell.
In 2015 the fund plans to build more affordable housing, provide health insurance for every member, and continue discussions on building a health center to accommodate the singular physical needs of industry workers, including their unconventional hours.
In order to help industry professionals, the Actors Fund must be a known entity, but visibility and public perception remain its greatest struggle. "It seems that there is some gap between those who feel the Actors Fund is everywhere, typically people on Broadway who do the Actors Fund performance once a year, and those who've really never heard of the fund," admits Benincasa. While the organization is national, its primary presence is in New York. "I honestly don't hear much clamor or talk about the fund," says Candice, who relocated to Los Angeles in 2012. In 2015, Benincasa and his board aim to raise the fund's profile by continuing to work with entertainment unions like SAG-AFTRA, Equity, and IATSE to ensure that those who can benefit from the Actors Fund know to reach out.
"They should go to our website, they should devour it, and they should call us if they have any questions," says Benincasa. "What I want everyone involved in the performing arts community—from actors to stagehands to writers—to know is that the Actors Fund is their human service organization."
"Someone once said you can tell the quality of a society by how they treat their artists," says Mitchell. "That's what we're about: treating our artists well."
Inspired by this post? Check out our audition listings!