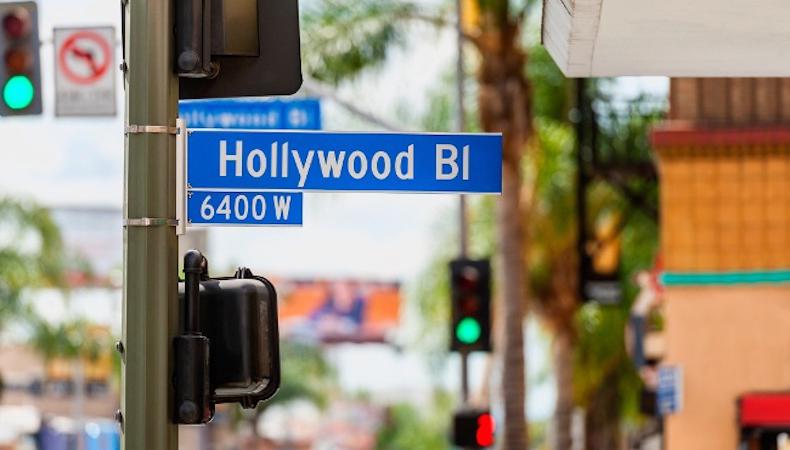 Life as an actor can be unpredictable, but having a roof over your head shouldn't be. With skyrocketing rent prices and a saturated talent pool in urban markets like New York City and Los Angeles, city-set housing for the working actor is more important than ever before. With that in mind, the Actors Fund's second L.A.-area affordable housing residence will begin development late next year.
The housing and creative arts project, which is made possible in partnership with Thomas Safran & Associates and the Los Angeles City Council, will be called the Hollywood Arts Collective and feature affordable and market-rate housing units for actors and artists as well as theater arts and rehearsal spaces, street-level retail and gallery spaces, and an outdoor amphitheater, among other amenities. According to the Actors Fund President and CEO Joseph Benincasa, it's destined to be very "Hollywood," featuring an open terrace, a possible black-box theater, and more.
"Surveys demonstrated that people who the Actors Fund is here to serve have a very low income and they needed to be near their work in and around Los Angeles. They needed affordable housing," Benincasa explained by phone. "We also found art groups who needed to have affordable places for them to work their craft, so that's why we call it a collective. It is really a collaboration of a variety of our organizations."
READ: "4 Ways the Actors Fund Can Help You"
The $35 million housing and nonprofit arts development will begin its predevelopment stage in late 2017 or early 2018, "after the transfer of the lease from the City of Los Angeles to the development team," according to a press release. It's slated to go up on Hollywood Boulevard between Schrader Boulevard and Wilcox Avenue with an estimated 72 housing units and 25,000 square feet of retail, theater, and gallery space.
To be eligible to apply for housing with the Hollywood Arts Collective, working artists must make less than $38,000 annually, though that number is subject to fluctuate slightly as funding for the development is finalized. The Hollywood Arts Collective joins the Actors Fund's 40-unit Palm View affordable housing complex for artists in West Hollywood, the 217-unit Schermerhorn complex in Downtown Brooklyn, New York, and the 30-story, 178-unit Dorothy Ross Friedman Residence at 475 W. 57th St. in NYC.
READ: "Why the Actors Fund Is Always There for You"
Also of note is the Hollywood Arts Collective's lead community-based partner, the Youth Policy Institute. "We partnered with the Youth Policy Institute to provide programming in this collective to kids in the neighborhood," Benincasa said. "They have a very robust program of services for children and for kids, and they'll be integrated into the projects."
"Every new building has the potential to be a point of community transformation," Dixon Slingerland, YPI president and CEO, said in a statement. "But someone or something has to crack open that potential. The community space facilitated by YPI will offer a home for local arts organizations and will connect artists and performers with youth and families from the community. It's an opportunity for possibility and surprise."
Keep an eye out in 2017 for updates on the Hollywood Arts Collective's development process. For more information on the Actors Fund, visit actorsfund.org.
Ready to work in Los Angeles? Check out our Los Angeles audition listings!