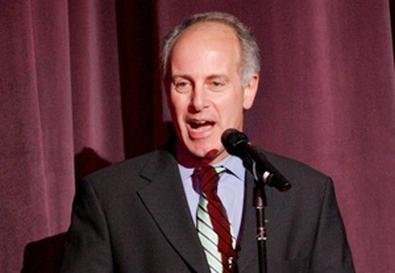 In a 5-4 decision, the Supreme Court today confirmed the constitutionality of President Obama's "Affordable Care Act." The health care reform law, often referred to as "Obamacare," will require all individuals to purchase health insurance by 2014.
"Today's Supreme Court decision to uphold the Affordable Care Act is good news for all artists," Joseph P. Benincasa, president and CEO of
The Actors Fund
, said in a statement in response to the Supreme Court's ruling. "Since 1998, the
Artists Health Insurance Resource Center
at The Actors Fund has worked to find affordable health insurance and health care for thousands of visual and performing artists. Today's Supreme Court decision to uphold the Affordable Care Act will help more artists secure health insurance. We look forward to playing a key role in making sure that every artist is insured. Lack of insurance is an ongoing crisis among artists, many of whom are self-employed or work in small businesses that cannot afford to offer it as a benefit. Almost one out of three workers in our community is uninsured."
Benincasa said that subsidies for the purchase of private insurance; health plan exchanges that give small businesses and individuals the buying power of group purchasers like large companies and unions; the expansion of Medicaid eligibility; and the end of exclusion from coverage based on pre-existing conditions are some of the benefits of the law that will make comprehensive health insurance accessible to more members of the artistic community. Plus, requiring all citizens – healthy or ill – to purchase health insurance should cause the overall cost of insurance to drop for everyone.
"As it has for 130 years, The Actors Fund continues to work diligently for the well-being of artists and entertainers," Benincasa added. "For us and the community we serve, this is not a political issue, but an issue of long-overdue access to quality, affordable health care for the people we serve."