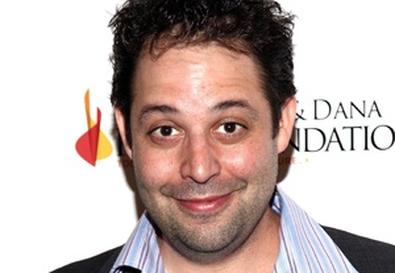 On Monday, 30 performers from Broadway and television took the stage at American Airlines Theatre to participate in the third annual Born for Broadway benefit. Hosted by Julie White and Tony Goldwyn, the event raised money for the Christopher & Dana Reeve Foundation, which funds medical research on spinal cord injuries and paralysis. Throughout the evening, the actors who donated their time and talent to the cause performed an array of songs, both tender and hilarious, and emphasized the importance of using theater for philanthropy.
Before the show, Back Stage caught up with a few of the performers and asked them what advice they would give to aspiring actors. See what they had to say below.
Sami Gayle ("Gypsy," "Dr. Seuss' How the Grinch Stole Christmas! The Musical"). Gayle performed "I Know Things Now" from "Into the Woods."
"Be yourself. I came from a little town in Florida, so I think it just shows that if you believe in yourself and have a dream and pursue it, you can be whatever you want to be."
Marianne Tatum ("The Three Musketeers," "Barnum"). Tatum performed "Tall Hope" by Cy Coleman.
"Grow a real tough hide."
James Naughton ("Democracy," "Our Town"). Naughton performed the song "Stress" by the band Jim's Big Ego.
"Get an education. I went to Brown University, and then I went to Yale Drama School, and I started work two weeks later. And I've been working ever since. And that was 40-plus years ago."
Steve Rosen ("Spamalot," "Guys and Dolls"). Rosen performed an original medley of Broadway songs.
"I got my first job, in 'Spamalot,' from being the audition reader. It's one of those things about being in the right place at the right time… Keep working. Do whatever you can. Any opportunity to perform is a great opportunity for you to be seen, and, more importantly, find out about what you're able to do."
Carmen Ruby Floyd ("The Lion King," "The Gershwins' Porgy and Bess"). Floyd performed the title song from the musical revue, "And the World Goes 'Round."
"You're always learning. Don't think that you know it all, 'cause you don't. I'm still learning every single day, every show. It's ever-evolving, and that's why I love this profession. And always be willing to listen to the veterans. They've got a lot to tell."
Ron Bohmer ("The Scarlet Pimpernel," "Ragtime"). Bohmer performed "Journey On" from "Ragtime."
"Go to everything. Just getting seen is so important, even if you're wrong for what it says they're looking for that day. They may be working on other projects that you are right for, and they will remember you. It's such a tough business to break into. What have you got to lose? Just show up, and always be ready when the phone rings."