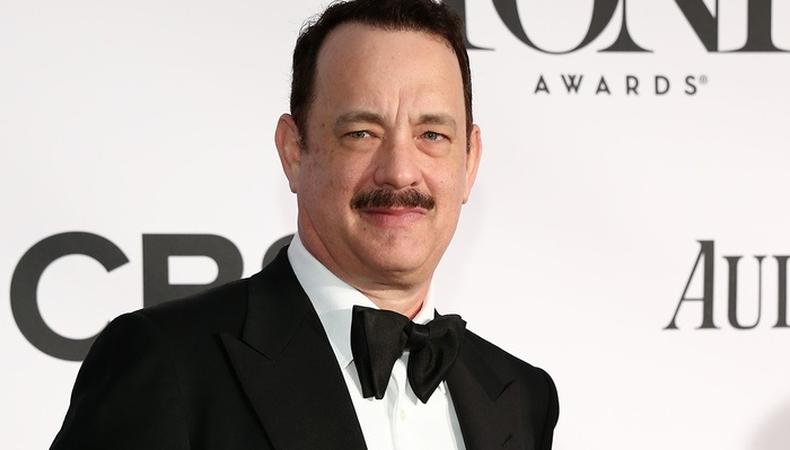 Everyone has to start somewhere, and when you're an actor, that can mean many uncredited or very tiny roles. It may sound bleak, but some of the biggest names in Hollywood started out in bit parts no one really remembers. A lot of times, those seemingly unimportant gigs led to much bigger jobs and invaluable connections. No matter how small the job, every experience matters, and these actors are proof it's important to jump on every opportunity that comes your way. There's no shame in starting small!
Robin Williams
Before Robin Williams won an Academy Award for Best Supporting Actor for "Good Will Hunting," he played the part of Mork, a good-natured alien from Planet Ork on "Happy Days." Williams impressed director Garry Marshall with his unusual brand of humor when he stood on his head during his audition for the role. His two-episode stint as an extraterrestrial learning to live as an Earthling was spun off into the science fiction sitcom, "Mork and Mindy," in 1978. The show enjoyed a four-year run, earning Williams a place in the limelight as a talented improvisational comedian.
Jennifer Garner
Jennifer Garner gained fame for her kick butt role as double agent Sydney Bristow on "Alias" only after landing multiple minor roles on television. Garner played bit parts on "Spin City" and "Fantasy Island," and had recurring roles on "Felicity" as well as "The Time of Your Life" (a spin off of "Party of Five" that lasted just one season). The star of "The Life of Timothy Green" and "Thirteen Going on Thirty" can also be spotted in the 2001 box office hit "Pearl Harbor" as the bespectacled young nurse, Sandra.
Jason Segel
Though know we know him as a talented comedian and puppeteer, Jason Segel made his onscreen debut in a bit part in the 1998 film "Can't Hardly Wait." Segel is credited as Watermelon Guy, a stoner who passionately eats watermelon in front of a very confused Jennifer Love Hewitt. In between his better known roles on "Freaks and Geeks" and "How I Met Your Mother," Segel played the recurring character of Neil Janson on "CSI: Crime Scene Investigation." After befriending Judd Apatow during the filming of "Freaks and Geeks," Segel also appeared in "Knocked Up" as Seth Rogan's creepy friend, Jason, before taking on the leading role in "Forgetting Sarah Marshall."
Lucy Liu

Audiences grew to love Lucy Liu as the snappy Ling Woo in the comedy-drama "Ally McBeal" in 1998. Though her role as the ferocious lawyer and femme fatale brought her into the public eye, Liu also pops up in bit parts in several classic 90s TV shows, including "The X Files," "NYPD Blue" and "Beverly Hills, 90210." Liu also landed recurring roles on "ER" and "Coach," and appeared in "Jerry Maguire" as a former girlfriend of the title character in 1996, before going on to star in action hits "Charlie's Angels" and "Kill Bill."
Matthew McConaughey
Matthew McConaughey is now an established heartthrob, starring in hits like "How to Lose a Guy in 10 Days" and "Magic Mike," but before achieving fame, the leading man took on a number of unconventional bit parts. McConaughey's first role was portraying murder victim Larry Dickens on an "Unsolved Mysteries" segment. He went on to appear in minor roles in "Angels in the Outfield" and "Dazed and Confused." His experience with dramatic reenactments carried over to "Freedom: A History of Us," a mini series about the history of the United States, where he played multiple historical characters, including Andrew Jackson, Mark Twain and Alexander Stephens.
Amanda Seyfried
Before Amanda Seyfried played the angelic Cosette in Les Miserables, she was a teenage soap queen, landing recurring roles on "Guiding Light," "All My Children" and "As The World Turns." She made her film debut in "Mean Girls" as Karen Smith, the witless Plastic who thought she could predict the weather with her breasts. After "Mean Girls," Seyfried went on to play Lilly Kane on "Veronica Mars, the murdered best friend of the show's title character. Seyfried was only shown in flashbacks, and her role was extended to 11 episodes after the show's creator Rob Thomas was impressed with her performance.
Tom Hanks
Tom Hanks has one of the most impressive careers in Hollywood, but even he started out in small roles few people remember. Before winning two Academy Awards for Best Actor for his work in "Philadelphia" and "Forrest Gump," Hanks appeared in the 80s series "The Love Boat" and "Taxi" in minor roles. After appearing on "Happy Days" for an episode where he played a former classmate of The Fonz, Hanks caught the eye of then budding director, Ron Howard, who cast him as the lead in the film "Splash." Hanks also appeared in the sitcom "Family Ties" in a recurring role as Ned Donelly, an alcoholic relative who comes to visit the Keaton family.
Paul Rudd
Paul Rudd's breakout role was in the 1995 film "Clueless," when he charmed teenage girls as Josh, Cher Horowitz's annoying stepbrother turned love interest. After "Clueless", Rudd continued to take on several smaller roles, even making a cameo in the TV spin off of the film as a different character named Sonny. Rudd also played the role of Dave Paris, a suitor of Juliet Capulet, in "William Shakespeare's Romeo + Juliet," and appeared in the cult comedy "Wet Hot American Summer" as the womanizing camp counselor, Andy, in 2001.
Jessica Chastain
Jessica Chastain wowed critics in "The Help" and "Zero Dark Thirty," but the Academy Award nominated actor cut her teeth in multiple television roles. Chastain appeared in "ER," "Veronica Mars," and "Journeyman" in bit parts, and had a recurring role as an assistant district attorney on "Law and Order: Trial by Jury" in 2005. Chastain has said her role on "ER" as a psychotic woman prompted directors to cast her in more eccentric roles. In 2010, Chastain took on the role of Mary Debenham in "Murder on the Orient Express," part of the TV series "Agatha's Christie's Poirot" before transitioning to larger film roles.
Bradley Cooper
Though Bradley Cooper achieved stardom with his role in "The Hangover" and has since been nominated for an Academy Award for Best Actor in "Silver Linings Playbook," he started out playing minor television roles. Cooper made his first onscreen appearance in a single episode of "Sex and the City" in 1999 and went on to land a guest role in the TV series "Jack and Bobby." While breaking into film with supporting roles in "Wet Hot American Summer," "Wedding Crashers," and "Failure to Launch," he continued to establish himself with multiple long term television roles as Will Tippin on "Alias" and Jack Bourdain on "Kitchen Confidential."
Patrick Dempsey
Patrick Dempsey is best known as the inimitable Doctor McDreamy on "Grey's Anatomy," but before he became a neurosurgeon and lady magnet, he was Will's closeted sportscaster boyfriend on "Will and Grace." Dempsey had a three episode run on the show, which served as his television debut after he was cast in multiple shows that never aired. He also earned an Emmy Nomination in 2001 for Outstanding Guest Actor in a Drama Series for the role of Aaron Brooks, a man battling serious psychological problems, on the series "Once & Again."
Check out Backstage's TV audition listings!