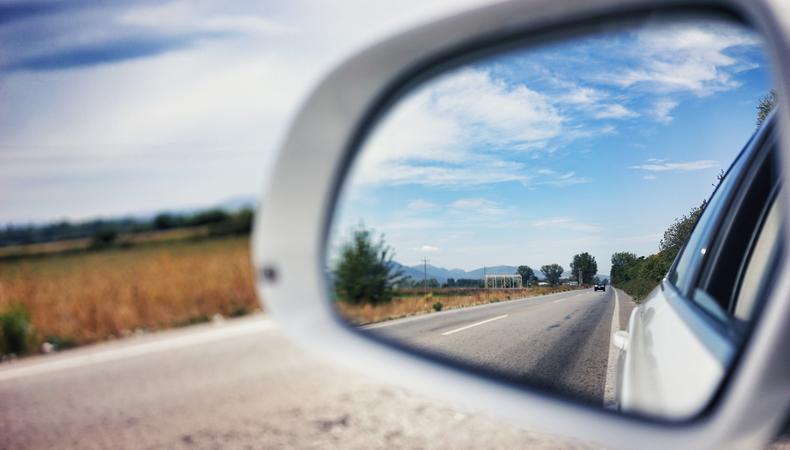 In "Alice's Adventures in Wonderland," Alice wanders aimlessly to figure out where she's going. At one point, the Cheshire Cat advises her, "If you don't know where you're going, any road will get you there." The acting world is a wonderland full of exciting opportunities and big distractions. Without a way to check in with ourselves, we run the risk of taking side roads and shortcuts that could become harmful diversions to the brand we are trying to cultivate as a working actor.
Enter the annual review. In the corporate world, managers review their products and brands regularly to make sure they're growing their business thoughtfully and strategically. As an actor, it's an opportunity to check in with yourself and your work. Career-wise, this process will help you understand:
Your roadmap: Where you have been and where you want to go.
The "You Are Here" pin: Where you are now.
Your brand GPS: What you need to do to stay on track—or get back on track—so you can get to where you want to be.
Your annual review will take time and thoughtful consideration. If possible, block off at least a half-day for it and give it your full focus. Grab a pen and paper (or open up a fresh document in your favorite app) to jot down thoughts and observations as you move through the three R's: review, reflect, and realign.
Review
Review your goals. This is your roadmap. What were your career goals last year? What are they this year and for the next 2-3 years?
Now, take a look at the "You Are Here" pin: Review your audition and booking logs as well as your resume to look for patterns. How many auditions did you get? How many bookings? How does this compare to last year? What kinds of auditions are you getting? Do the roles match your type (or desired type)? How often are you being called in for these categories or genres? Are there patterns in the types of roles you tend to play or shows that you tend to be cast on?
Review your branding materials. How do you describe your type and brand? Do your headshots, website, newsletters, and/or postcards align with the personal brand you want to create for yourself?
Review your social media. Review your posts on each platform and make note of topics you tend to post about, the kinds of images you post, and the links you share.
Google yourself. Are the hits on the first page mostly positive press or mostly negative? Nonexistent? Irrelevant?
Review your skills. What classes or workshops did you take last year? Did you read any books or attend events that helped you build skills and broaden your network?
Review your team. Are the auditions your managers or agents sending you aligned with your personal brand and type? How are they pitching you?
Don't beat yourself up over anything you did or didn't do last year. Take inventory of what went well and what didn't so that you can address the next R.
READ: 5 Steps to Discovering Your Personal Brand as an Actor
Reflect
How did the trends that emerged in your brand review help or hinder your ability to achieve your goals? Did anything feel "off-brand" to you? Are there gaps in your resume you need to fill to move your career forward? Are there gaps in your skills, knowledge, or network? Focus on the things you can control: habits, communications, content creation, and skills. Brainstorm possible solutions to thoughtfully address these areas, then tackle the final R.
Realign
Just like a GPS will give you step-by-step directions (and course-correct when you miss a turn), the information from the review and reflect steps will help you readjust your own roadmap. Now you can course correct and take action: make sure what you're doing will help get you from where you are to where you want to be in a way that is aligned to your brand. This might include any (or all) of the following:
Define what success looks like and how you'll measure it. Go back to your roadmap. Even though the shortest path from A to B may be a straight line, few acting careers are that clearly defined. Understand the smaller milestones along the way that help you know you're going in the right direction.
Stop doing things that aren't working. Let go of habits that don't move you forward. Free up your energy to focus on what does work and try new things.
Adjust your branding so it aligns with the types of opportunities you're getting. Or, choose opportunities that are closer to the brand you're trying to cultivate for yourself. Update your resume, headshots, reels, social media, and other content accordingly.
Uplevel your skills. Never stop learning. If you're a little rusty, go back to class or find a workout group to practice with. If there's a new skill you want to learn, find a class or workshop.
Check in with your team. Schedule a strategy session with your reps. Let them know what your goals are (and how you will achieve them) and understand their business goals as well. They may have some feedback or suggestions for you that you hadn't thought of.
When your business is based on skills and abilities, your brand review is also your business/career review. Once you've reviewed, reflected, and realigned your plans, make this a habit by repeating it. Building your brand as a working actor takes time and it's an iterative process. So pull out your calendar and make a date to review your brand and business again next year. For bonus points, add a mid-year check-in to make sure you're on the right track.
Congratulations, you've just completed your first brand (and business) review. What did you notice that you're doing well and what will you change this year? I'd love to hear from you on Twitter @diamondsong or in the comments!
As an actor, Ratana has performed in commercials, video games, animated features, as well as many industrial narration projects. She has also coached and mentored voice actors as they begin their acting careers. As a brand strategy coach and consultant, Ratana has worked with clients from very diverse backgrounds at all levels, from Fortune 500 teams to entrepreneurs, artists, high school and college students, and many others. She specializes in helping artistic entrepreneurs identify and communicate their brands authentically in order to establish and grow their presence. Connect with Ratana on Facebook, Twitter, and ratana.net.
Inspired by this post? Check out our audition listings!
The views expressed in this article are solely that of the individual(s) providing them,
and do not necessarily reflect the opinions of Backstage or its staff.