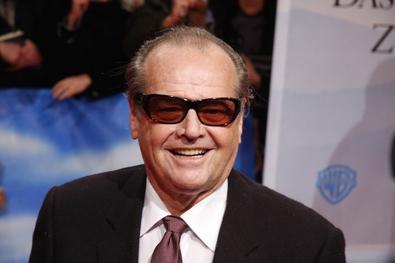 Oscar nominations spawned new records for some of Hollywood's most decorated actors. Cate Blanchett and Kate Winslet both received their seventh nominations, joining an exclusive club that includes Ingrid Bergman, Richard Burton, Judi Dench, Robert De Niro, Robert Duvall, Jane Fonda, Greer Garson, and Dustin Hoffman; every actor except Burton is an Oscar winner.
Sylvester Stallone's nomination for his performance as Rocky Balboa in "Creed" comes 39 years after originating the role in "Rocky." This breaks Paul Newman's 25-year record set for his portrayal of "Fast Eddie" Felson in 1961's "The Hustler" and then again in 1986's "The Color of Money." The latter performance landed the actor an Oscar. Meanwhile, at 25, Jennifer Lawrence becomes the youngest person to receive four acting nominations.
The following 12 actors are currently Oscar's record-holders for receiving the most nominations.
Meryl Streep (19 Nominations)
Streep has an unprecedented run with the Oscars. Her 19 nominations span almost 40 years between her first nomination for 1978's "The Deer Hunter" through her most recent nod for 2014's "Into the Woods." Streep's three Oscar wins tie her with Ingrid Bergman as the second most winning female actor. Streep won in supporting for 1979's "Kramer vs. Kramer," and lead for 1982's "Sophie's Choice" and 2011's "The Iron Lady."
Katharine Hepburn (12 Nominations)
Hepburn is the most winning actor in Oscar history. All of her awards are in the leading category. She first won for 1933's "Morning Glory" and didn't win again until more than 30 years later, when she received back-to-back Oscars for 1967's "Guess Who's Coming to Dinner" and 1968's "The Lion in Winter." Hepburn earned her fourth and final Oscar for 1981's "On Golden Pond."
Jack Nicholson (12 Nominations)
Three-time Oscar winner Nicholson is the most nominated male actor in history. Nicholson first caught Oscar's attention for 1969's "Easy Rider." His nod for 2002's "About Schmidt" marks his last nomination to date. He won twice in lead for 1975's "One Flew Over the Cuckoo's Nest" and 1997's "As Good as It Gets," and once in supporting for 1983's "Terms of Endearment."
Bette Davis (10 Nominations)
Davis won twice, for 1935's "Dangerous" and 1938's "Jezebel." However, she is probably best remembered today for her iconic performance as Margo Channing in 1950's "All About Eve." Davis lost the Oscar that year to Judy Holliday for "Born Yesterday." Davis' final nomination came for her portrayal of former child star Baby Jane Hudson in 1962's cult classic "What Ever Happened to Baby Jane?"
Laurence Olivier (10 Nominations)
Olivier is celebrated for his successful film adaptations of William Shakespeare. He won for his leading performance in 1948's "Hamlet" and earned a corresponding nomination that year for directing the film. His nomination for 1978's "The Boys From Brazil" marked the end of his impressive Oscar run. The Academy awarded him an Honorary Oscar the same year for his full body of work.
Spencer Tracy (9 Nominations)
Katharine Hepburn's frequent co-star won two Oscars back to back early in his career for 1937's "Captains Courageous" and 1938's "Boys Town." Jason Robards and Tom Hanks are the only other male actors who achieved the same feat. Tracy earned his final nomination for 1967's "Guess Who's Coming to Dinner" posthumously.
Paul Newman (9 Nominations)
Newman won his Oscar after seven nominations for "The Color of Money." He won an Honorary Oscar a year earlier, and additionally went on to receive the Jean Hersholt Humanitarian Award in 1994. The actor earned his ninth and final acting nomination in supporting for 2002's "Road to Perdition."
Marlon Brando (8 Nominations)
Brando famously sent Sacheen Littlefeather, also known as Marie Cruz, on his behalf to refuse his second Oscar win for 1972's "The Godfather" due to to the poor treatment of Native Americans in entertainment. Brando still earned two more nominations from the Academy following that incident. The actor earned his first Oscar years earlier for 1954's "On the Waterfront."
Jack Lemmon (8 Nominations)
Lemmon won his first Oscar with his first nomination for his supporting performance in 1955's "Mister Roberts." He won in lead almost 20 years later for 1973's "Save the Tiger," and earned an additional three nominations following his second win, with 1982's "Missing" as the actor's final nod.
Al Pacino (8 Nominations)
It may have taken eight nominations, but Pacino finally won his Oscar in lead for 1992's "Scent of a Woman." The legendary actor found himself nominated in supporting the same year for "Glengarry Glen Ross." Pacino earned an impressive five nominations for his work in the 1970s, but it took him another decade to return to the Oscars with 1990's "Dick Tracy."
Geraldine Page (8 Nominations)
Like Pacino, Page won her first and only Oscar on her eighth nomination for 1985's "The Trip to Bountiful." Her first nomination came more than 30 years earlier for her supporting turn in "Hondo."
Peter O'Toole (8 Nominations)
O'Toole is the most nominated actor to never win a competitive Oscar despite memorable turns in films such as 1962's "Lawrence of Arabia" and 1968's "The Lion in Winter." O'Toole received his final nomination for 2006's "Venus" before passing away in 2013. The Academy awarded the actor an Honorary Oscar in 2003.
Inspired by this post? Check out our film audition listings!