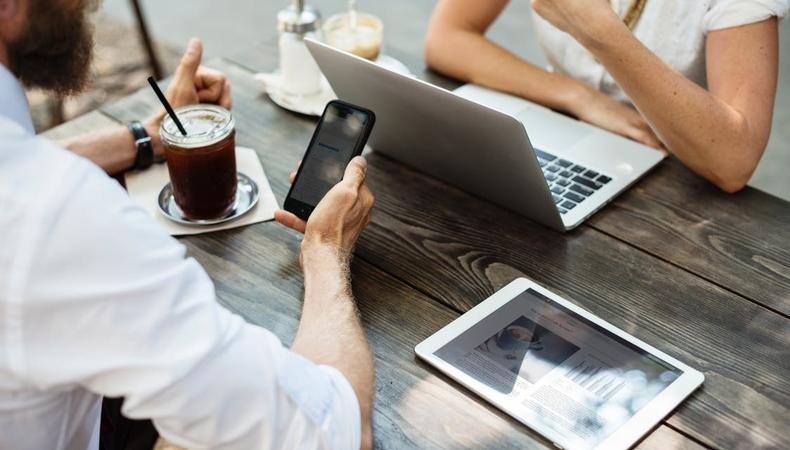 You already know Backstage is the go-to for any and all information pertaining to your craft. But now, you have the chance to get in on the action with the Backstage Community Forum. Here, you can engage with others in your industry, as well as teachers, experts, and, yep, even agents and casting directors. Below are some of this week's most interesting new topics; drop a reply or post a new thread. Either way, fire up that keyboard and get involved right here!
What should I include in a cover letter?
"I'm wondering what all I should include in a cover letter whenever I apply to jobs. I'm assuming relevant experience + why I'm interested in the role, but I noticed there's not a ton of space to elaborate on much. Any input would be appreciated." —newbie07
Audition Trainwrecks:
"Audition horror stories, we all have them, right? Where sometimes, no matter how well prepared we think we are when we walk in there, we get up and delivery nothing less than a trainwreck that, for some reason, we just couldn't seem to stop? I'll start!
"Like earlier today. Auditioning for Lucy in a touring production of 'You're a Good Man, Charlie Brown.' I'm just coming off a period of vocal rest after a bout of pneumonia, but I haven't been sick for a week and was feeling okay in my voice lesson yesterday. Woke up this morning, warmed up, and I didn't feel as good as yesterday, but didn't feel awful either. And aside from the time off while I was resting my voice, I know this song backward, forwards, and inside out, and I'm a professional so I trust my experience, training, and muscle memory to carry me, because again - it didn't feel that bad. My monologue, I can do in my sleep. I've been cast by this casting director several times before.
"Standing outside waiting for my turn, I feel a flutter in my chest and start coughing. The chest wracking, feeling my lungs collapsing in on themselves kind of coughing. Just as it stops, they call me in. And from there... it was a farce, right? Like, someone was filming me as an example of EVERYTHING you're not supposed to do. Warning them that I'm sick. Reacting to the realization that all this faith I put in my preparation has failed me.
"Asking if I can start over. Fishing to find out what they really thought. Letting my performance of an awful 16 bars influence the energy of my monologue. Telling them that I was sorry at the end and crying as soon as I stepped out into the hall. It was just... so bad.
"Lucy is a dream role for me. I've wanted to play her for as long as I can remember. And this is the first time I've ever been submitted for her. I haven't been such a ball of nerves in years, because I was excited. And I bombed bigger than I've ever bombed in my life. I can only keep going and hope that the casting director remembers the good work I've done before and recognizes it was an off-day." —JennyLeah
Wait times for audition results?
"Just curious what people have experienced as far as hearing back form casting after an audition...Does it depend on the stage of the audition as to how long one hears back? I've heard form casting the same day, and have also heard back from casting like a week later, so there seems to be a lot of leeway, which I'm sure is dependent on audition schedules, etc. What about everyone else?" —ChampagneGoggles
If you have questions about the biz, join the Backstage Community Forums right here!