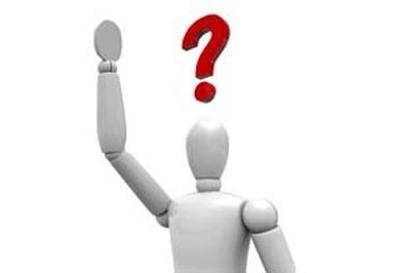 Amanda Beck
Los Angeles; 'The Mystery of Irma Vep' at Space916
Costumes are such an integral part of the show, so the first thing actors should know is to know each and every one of their costumes inside and out. In "The Mystery of Irma Vep," the costumes are the characters, and there isn't much time to change from one into another. In order for these changes to happen quickly, the actors must know where to position their bodies to get into costume as well as to get back out. Knowing exactly where the sleeve is in relation to the collar or where the hooks and buttons are is essential when there is no time to fumble. I like to think of a costume as an extension of the actor; they must work as one.
Carrie and Melissa Flores
Los Angeles; 'Greater Tuna' at Sierra Madre Playhouse
Once you are beyond the fittings and building your wardrobe, it becomes a cooperative effort to maintain and utilize those resources. Maintenance of the costumes and wigs is ongoing between rehearsals and performances. Not only are you going to be working closely with your dresser, but often under conditions that certainly don't mirror the average morning get-up-and-go routine.
As with any profession, you will benefit from building relationships with everyone who contributes to the production. Communication and organization are imperative when an actor is challenged to play multiple characters and bounce from one quick change to another. What many actors don't realize is that it is also very physically demanding. In the case of our current production, "Greater Tuna," we finessed layers of clothing onto the actors like matryoshka dolls and juggled costumes to their most ideal locations backstage. We refer to it as "mise en place": everything in its place; everything has its place. It requires remaining calm, quiet, flexible, and adaptable. With that, you're certain to be successful.
Kimberly Faye GreenbergNew York; 'Billy Elliot' on Broadway
For me, as a wardrobe dresser swing—meaning a person who comes in as a sub for a dresser who is out sick or on vacation—it is imperative that the actors always know what all their costumes look like, what extra pieces they use or wear (such as hats, purses, scarves), and when they wear them. Now, this might sound like a given, and in some shows it's easy as pie. But when you get into a big, fast-moving musical with lots of costume changes, along with everything else that's required of an actor—such as blocking and choreography, bringing on props, and, of course, thinking about the character and the acting beats—it's not so easy to remember that the blue striped shirt with the collar goes on in Scene 1 and the blue striped shirt with no collar is in Scene 2. Thankfully, that's why you have a person like me on hand, a dresser, to help you keep organized and guide you in the costume realm when you're busy doing five other things.
However, with that being said, life happens and "the show must go on." Dressers get sick and take vacation, and if you're in a touring show, the dressers change weekly or even daily. Which is why, under these circumstances, regardless of all the other things an actor must learn, it is still important to know all your costumes, how they function, and how all your quick changes work. Because when I step in as a dresser sub, I may have never worked on the show before and may not know all the clothing. If an actor doesn't know his or her clothes either, mistakes can happen: Costume pieces will be forgotten, quick changes will be messed up, and in that line of chorus girls all wearing the same clothing and black shoes, mine may go out on stage in the gold pumps. That is not good. But in the joys of live theater, it does happen. Just don't let it happen to you.