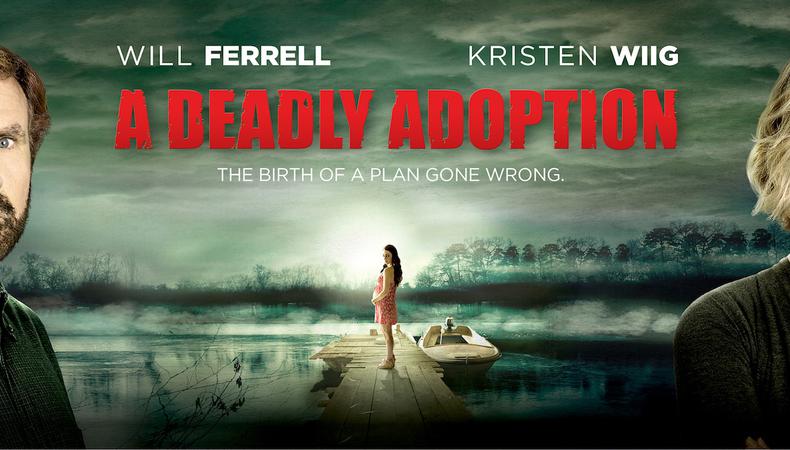 Don't make plans for the night of June 20, because you should witness the magic that will be Kristen Wiig and Will Ferrell in their Lifetime TV movie that lovingly spoofs Lifetime TV movies, "A Deadly Adoption." Considering it was announced April 1, many considered it a joke, but it's real, folks! To celebrate their debut, here are six other actors who have carved out their own slots in the network's TV film archives.
Christina Hendricks
She's always been a bombshell, but she was one on Lifetime first—though the circumstances were less glamorous. Before "Mad Men," Hendricks starred as Frannie Hunter, whose family is torn apart by her sister's eating disorder. "Hunger Point" was released in 2003, four years prior to the hit AMC series.
Hilary Swank
Swank went from aspiring Karate Kid in '94 to wannabe sorority sister in '97 with "Dying to Belong." After a friend's death during a sorority's haze week is suspiciously ruled a suicide, Swank channeled her inner detective as Lisa Connors to get to the truth. The actor won her first Oscar three years later with "Boys Don't Cry." Bonus: "Saved By the Bell" actor Mark-Paul Gosselaar played Lisa's hot boyfriend.
Christina Ricci
The Emmy-nominated actor ("Grey's Anatomy") starred as the titular murderess in 2014's Lifetime movie "Lizzie Borden Took an Ax." The made-for-TV flick was so popular it was then turned into the miniseries "The Lizzie Borden Chronicles," which premiered in April 2015. The series and film are based on the true story of Borden, who was tried and acquitted for the ax murders of her father and stepmother in 1892.
Reese Witherspoon
Before she was "Wild" on the Pacific Crest Trail, Oscar winner Witherspoon starred in "Wildflower," Diane Keaton's TV movie directorial debut, playing a young girl who befriends an abused deaf woman (Patricia Arquette). The film was released in 1991 and also featured Beau Bridges, Susan Blakely, and William McNamara.
Keri Russell
Nowadays we can see Russell playing a Soviet spy opposite Matthew Rhys on "The Americans," but in 1996 audiences saw her in "The Babysitter's Seduction," in which a father tries to make the moves on his kids' babysitter (Russell) after his wife dies. The young actor was on the cusp of launching her illustrious TV career; she was cast as the titular character on "Felicity" two years later.
Zac Efron
Efron played an autistic twin in the 2004 release "Miracle Run." Mary-Louise Parker starred as his mother, trying to dispel the social stigma surrounding the disorder. It wasn't until 2006 that Efron got his big break on Disney Channel's "High School Musical."
Tune in to Lifetime on June 20 to see how much of a parody "A Deadly Adoption" turns out to be.
Inspired by this post? Check out our television audition listings!