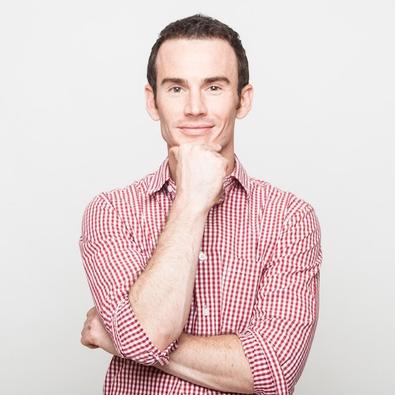 Legit industry professionals (producers, creatives, casting directors, talent reps, etc.) are using LinkedIn for their businesses. Why shouldn't you?
I know the stereotype is that LinkedIn is for boring white-collar business professionals. Wrong.
LinkedIn is for everyone. Why?
First, it ranks very high on search engine results. So if you haven't yet created a professional website, chances are that someone using Google will stumble upon your LinkedIn profile.
Those of you already using it probably notice how aggressive it is with notifications! Whether through emails, alerts, or pop-up notifications within the platform, LinkedIn is good at letting you and your connections know of activity. In some ways, this gives you more visibility with an update than you may have elsewhere.
LinkedIn is one of the most underutilized social platforms for actors. Today, I've got three tips for you to leverage LinkedIn!
1. Add credits to résumé. You can choose how to design your résumé. Some prefer to use umbrella credits such as "Actor at Actors' Equity Association" or "Talent with Michael Einfeld Management." I'd suggest that you list individual credits—selected career highlights and new contracts. The benefit of listing each credit starts with the push notifications from above and moves onto steps two and three!
2. Add media. One of my social media rules is, "Show, don't tell." Whenever possible, include a photo, video, or link so your audience can experience or learn more.
LinkedIn allows you to embed media under credits. Therefore, give your audience a rich experience! Perhaps you add on interviews, press, official websites, trailers, etc.
3. Get recommendations. While massive social followings can influence casting decisions, the reasoning highlights the power of word of mouth!
We trust what other people say and do—especially if they've shared it publicly on the Internet, and there's a crowd all saying the same thing. See if you can tune up your LinkedIn profile with some written recommendations—especially from well-known and trusted industry professionals.
To sum it all up, aim to make an expanded and interactive version of your résumé on LinkedIn.
Start with individual credits, embedded media, and recommendations for your work. If you want to learn more about LinkedIn for Actors, sign up to get alerts on the Social Artist Training—a live eCourse returning this fall. Alternatively, you can have me look at your channels this week in a full online audit or one-on-one consultation.
See you on LinkedIn!
Like this advice? Check out more from our Backstage Experts!