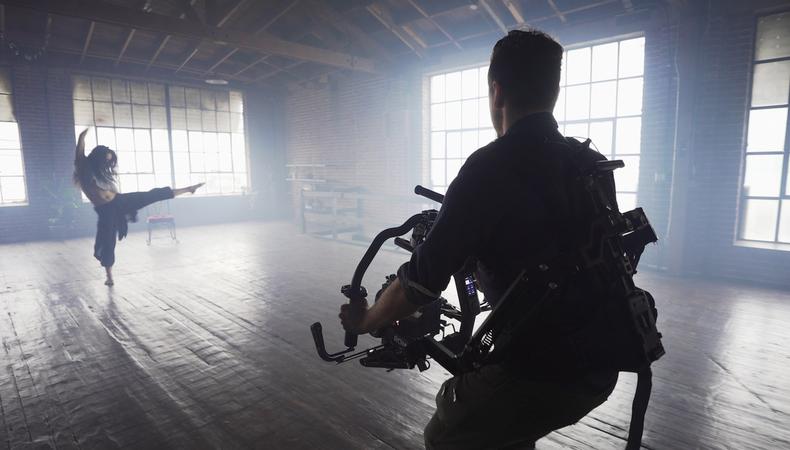 These days, it's almost expected that actors be multi-hyphenates. That means you're an actor, but you're also something else; a writer, director, producer, or perhaps all of the above. But is it really worth your while to split your focus and create projects for yourself to act in? Yes it is, and Backstage Experts will tell you why right here.
Filmmaking is a lesson in diving in.
"We need to...write, direct, and star in our own films. There are no excuses for not producing our own movies. But where to start?
"By writing. Get your hands on books like 'Story' by Robert McKee and 'Save the Cat' by Blake Snyder. Research how to format your screenplay, then sit down and write it. Talk to the people in your life that love and know story and ask for their opinion on what you've written. Take their advice into consideration and make adjustments. The more concise and excellent you can make your script, the less you'll need to fix in post.
"Above all, keep it simple. This is the hardest part for me; my favorite genres are fantasy and sci-fi but it can be difficult to find a story that's simple enough to produce on a limited—or no budget. But it is possible. Look at the subtle sci-fi in 'About Time.' " —Charis Joy Jackson, actor, casting director, director, producer, and Backstage Expert

You don't need to ask anyone's permission.
"Still waiting to book your dream indie role or for someone to write that perfect character for you? Wouldn't just be easier to create that project yourself? Yes, yes it would.
"I struggled for years trying to find that perfect project until one day I decided to use the knowledge I already had in filmmaking and start creating my own content. Young artists: Get your hands dirty and create! Evolve it, explore it, show it off. And guess what? There are so many free resources out there to explore this creative side; everything thing you need is right there at your fingertips." —Patricia Selznick, actor and filmmaker
You can make projects that play to your acting strengths.
"Whether you're an actor, poet, musician, or dancer, impress people with your best work. You want to show the world your greatest talents! While you're filming, if you know you can do better than your first take, do another…and another until you really nail your performance. This goes without saying, but until you feel great about your material, it might be better to keep it on your hard drive instead of posting it on the Internet." —Mae Ross, acting teacher and Backstage Expert
You'll have control over the finished product.
"Because I have always done a lot of improvised work as a performer, it was really natural for me to start directing and writing. As an actor, I was used to having to come up with my own material and lines. And a lot of the work I did in the past involved some sort of video companion piece. So moving from that to full-length movies just felt right.
"I'd also have to say that there was probably some subconscious element of wanting to be more in control of where the story goes, how the process is organized. As an actor, you often have very little say in much of what shapes your experience on a project, not to mention the words you speak. So it is nice to be able to have more of a voice in that regard." —Amber Sealey, L.A.-based actor and filmmaker
You'll decipher projects that are worth pursuing.
"In my Audition Bootcamp class the other night one of my students told a story of how she had pitched a short film to the site Funny or Die, and they were very interested. She and her crew shot the short film, and when all was said and done, she pulled the plug. It wasn't funny enough. It didn't meet her expectations. This is a young actor and writer who is just starting out and had the wherewithal to not post her film because she didn't think it was good enough. How brave. How smart." —Marci Liroff, casting director, acting coach, and Backstage Expert
Your acting destiny is yours.
"When you're an actor you're at the mercy of everyone else and the odds are always against you. When you adopt new skills such as writing, producing, and/or directing, not only do you open yourself to more work, you open yourself up to endless possibilities as you rely on yourself and your skill set instead of being dependent on a slew of other people." —Ariana Bernstein, writer-actor-producer at her company Buddha Belly Productions
Want to see what's out there? Check out Backstage's film audition listings!