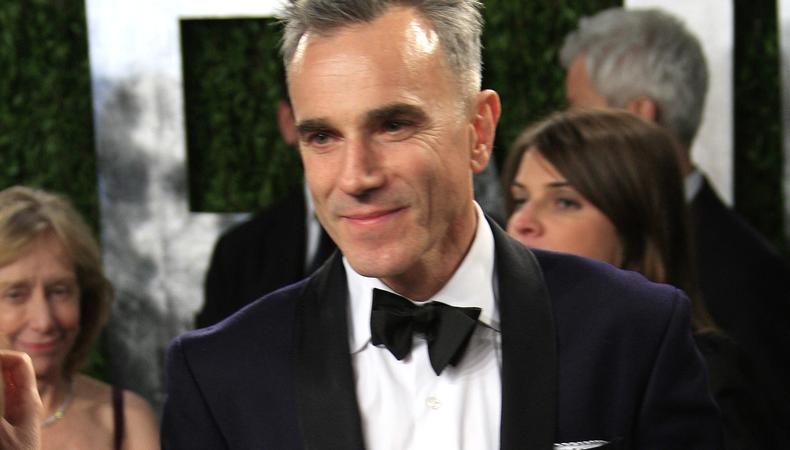 There's nothing worse than a bad fake accent, especially when it distracts the audience from the story that's being told. That being said, there's nothing more impressive than learning an actor is hiding their natural voice, and doing it flawlessly. This is no easy task, but the actors listed below are just a few of those who pull it off without effort.
Hugh Laurie
In his most famous role as Dr. Gregory House on "House M.D.," Hugh Laurie hid his British accent for eight seasons. His memorable performance, along with his spot-on American accent, earned him two Golden Globe awards for best actor in a drama series, followed by four consecutive nominations in the same category, and six Emmy nominations.

Christian Bale
Christian Bale seldom acts using his natural British accent, instead opting for characters like "American Hustle's" Irving Rosenfeld and Bruce Wayne (aka Batman). However, Bale uses his authentic accent in "The New World" and "The Prestige."

Don Cheadle
In "Hotel Rwanda," Don Cheadle's accent as Paul Rusesabagina, a citizen of Rwanda has the abilitiy to make or break the film, and thankfully, it did the former. His accent, in addition to his honest performance, earned Cheadle an Oscar nomination for the role in 2005.

Colin Farrell
Colin Farrell has been a mainstay in American film for nearly 20 years, and yet many always forget that the star is actually from Ireland. On an episode of "Scrubs," Farrell playfully makes fun of this fact, as he tries convince Zach Braff and Donald Faison he's actually Irish.

Toni Collette
Though Toni Collette is Australian, she effortlessly turns on her American accent for many roles. In "The Sixth Sense," "Little Miss Sunshine," and on "Hostages" and "The United States of Tara," Collette's American accent doesn't miss a beat. However, in 2013's "Enough Said," Collette lets her Aussie shine through.

Daniel Day-Lewis
Regarded as one of today's best actors, Daniel Day-Lewis faces an extra challenge in most of his roles: hiding his native British accent. He's able to disguise his accent so painlessly, that Day-Lewis won the best actor Oscar for playing one of America's founding fathers in "Lincoln."

Isla Fisher
Isla Fisher's Australian accent isn't too heavy, but it still needs hiding for certain roles. Fisher's accent is undetectable in films such as "Confessions of a Shopaholic" and "Wedding Crashers," but quite audible in the clip below.

Idris Elba
This list cannot come and go without acknowledging Idris Elba's flawless accent as Russell "Stringer" Bell on HBO's "The Wire." If you're watching the show without being familiar with Elba, you'd never guess he was born and raised in London. In addition, Elba took on the challenging role of Nelson Mandela in "Mandela: Long Walk to Freedom," a role wherein breaking from the late South African president's accent could have ruined everything.

Renée Zellweger
Renée Zellweger is from Texas. I repeat, Renée Zellweger—most famous for playing the lovable mess Bridget Jones—is from Texas! And whether you're a fan of "Bridget Jones's Diary" or not, you can't deny Zellweger's flawless British accent.

Naomi Watts
Naomi Watts was born in England, and moved to Australia when she was a teenager, so a muddled accent is to be expected, but she effortlessly hides it in films including "21 Grams," and "The Ring."

Kate Winslet
Kate Winslet often plays roles that allow her to speak in her natural British voice, but as Clementine Kruczynski in "Eternal Sunshine of the Spotless Mind," she is transformed, and her accent in undetectable. It's no wonder she was nominated for the best actress Oscar for her performance.

Alan Cumming
Alan Cumming is Scottish, but you'd never guess that watching him on "The Good Wife," for example. Seriously, take a listen. That is one heavy accent he needs to hide from time to time! Impressive.

Rose Byrne
Most recently in "Neighbors," but perhaps most famously on "Damages" with Glenn Close, Rose Byrne expertly hides her Australian accent. So expertly, in fact, that she was nominated for two Emmys and two Golden Globes for playing the supporting role of Ellen Parsons.

Heath Ledger
The late Heath Ledger was not only a skilled actor, but was exceptional at hiding his Australian accent. It never wavered in films such as "The Dark Night, "Brokeback Mountain," "10 Things I Hate About You," or any others; just one of the factors that made him such an incredible talent.

Nicole Kidman
This Australian-born actor plays American and British often, but rarely uses her natural accent from down under in her acting. In fact, in 2005's "The Interpreter," Kidman is supposed to be from the Republic of Matobo, a fictional African country. The task of hiding her accent while focusing on that one couldn't have possibly been an easy feat.

Inspired by this post? Check out our audition listings!