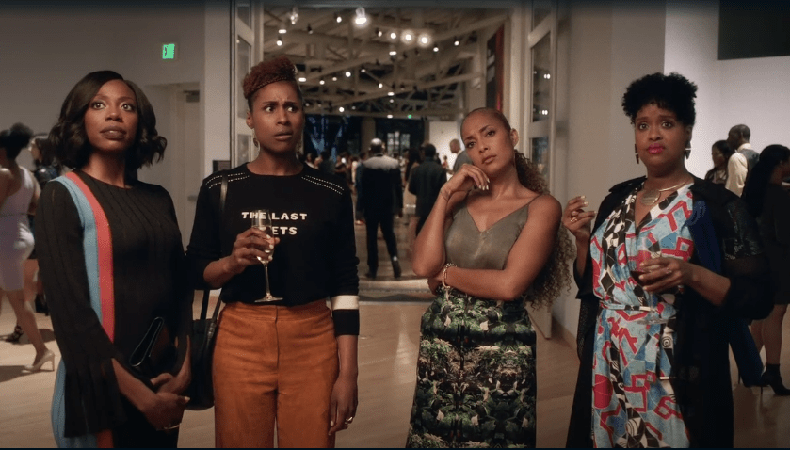 In the age of peak TV, showrunners have quickly become some of the most powerful peeps in the biz. Unlike executive producers, who are frequently a name-only presence, showrunners are much more on-the-ground influential. If you're looking to get cast on a series, it's important to understand just what a showrunner actually does, which is why we've rounded up wise words from some of today's most successful showrunners below.
Showrunners are hard-working architects.
"You're running the show—literally. You're putting it together, from no idea to 'Hey, this is what you're now going to watch on the screen.' It's hiring writers; it's sitting with [the series creator] before we even have writers and arcing out where the season would go, how we're going to explore these characters. It's looking at casting and deciding who's going to get the parts. And it's being on set and [communicating] with the director and saying, 'I need the joke this way.' Then in editing, it's revising all that stuff and doing music. It's continuing to always be there." —Prentice Penny, showrunner of HBO's "Insecure"
The showrunner's word is the word.
"In television, the writer (showrunner) is in charge. There is a director but the showrunner can override. In single-camera, a showrunner or other producer is often present in case there's a need for lines or questions need to be answered. In multi-camera, we rehearse and rewrite for days before shooting. A writer will watch the actors perform the script, then rewrite what isn't working (with a team of writers)." —Jeff Lowell, writer, producer, and director for film and television
Every piece of the showrunner's machine is pivotal.
"You have to see it to believe it. I just sort of pictured myself as being competitive with these guys. You have to have a little bit of a pioneering spirit if you want to do it and maybe make that your goal. Like, 'Well, I'm going to be the person that shows people what it looks like.' And just believe that you have a right to play in the game.
"For me, delegation is key. Hire people you trust and let them do their jobs, and you're all on the side of the show. If the show wins, everybody wins. [Create an environment where there's] an intolerance for people complaining about their jobs or complaining about how hard their jobs are—as if all of our jobs aren't hard. If you acknowledge that every part of the show is important, then you don't have to keep proving that to people, and people work with that sense of pride of ownership." —Barbara Hall, executive producer and showrunner of "Madam Secretary" and creator of "Joan of Arcadia"
There's no one way to become a showrunner.
"The fact that I worked for so many years as an actor—you're sitting there, [and] it's, like, how [many] little kind of side conversations can you have without saying, 'Wait, what are you doing over there? What is that? What's that called?' Getting involved in that way. I've always been a photographer and been documenting things and making things and shooting things and all of that, so it was just a kind of a natural evolution for me [into filmmaking]. I never thought I would be able to do [what] I have done and that I am doing in my wildest dreams. It was not on my radar to be a director, to be my own showrunner, all of these things. It's a shock to me and it's also…a lot easier than I thought it would be." —Pamela Adlon, actor, writer, and FX's "Better Things" showrunner
Showrunners deal with rejection, too.
"Someone asked me once, 'Don't you wish you got the show 13 ideas ago?' My first reaction was, 'No, I had to fail in order to succeed.' Every time I failed I got one step closer to understanding what it meant to succeed. I'm grateful for that rejection, because at least they kept me coming back. Without that, I wouldn't have gotten to that position.
"It really clicked when—and this is the secret of how to make it happen!—when they would give me notes and I would do exactly [what] their notes [said], and they would still say, 'It's not working.' I would get frustrated at the process, and I could hear their frustration. It was when I realized [I had] to take a step out, not be so precious, not be so married to ideas, to listen to the feedback and criticism, [even if] these aren't exactly the right solutions to the problem. Say, 'Their suggestion may not be the solution, but there is a problem that needs to be addressed.' " —Farnaz Esnaashari-Charmatz, creator and showrunner of Nickelodeon's "Shimmer and Shine"
Showrunners get the most say in casting.
"One thing about television casting: It's not theater. I need to see them on film or tape. If I see them online, which is probably the crappiest way to see someone, if they make an impression on me there, then I know that when we do it properly and light it in a test they will really pop… Generally speaking, I want it as written. There are always secret lines within a scene, and we know if they can hit that line then they're in the mix. We'll always give direction if we're interested. We'll do it more than once and try it different ways so we can look back on it. I like it when actors come in and make a choice. I know that sounds super basic, but even if it's the wrong choice, you can see that they can make an actual choice and it makes me want to work with them. Then we want to see how directable they are." —Al Gough, producer and showrunner of AMC's "Into the Badlands"
Now, check out Backstage's TV audition listings and get cast!