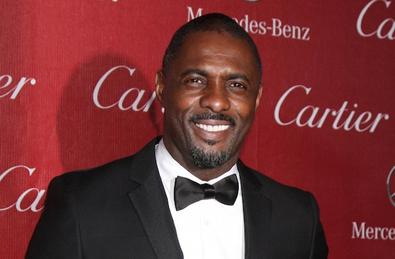 It's been a poorly kept secret that Daniel Craig might be ready to put James Bond behind him. Despite contractual obligations for a fifth film, the "Spectre" star has taken to many a media outlet to distance himself from the iconic super spy, going so far as to tell "Time Out London" that he'd rather "slash his wrists" than take on another Bond outing. "All I want to do is move on," he said.
Hollywood has heard the 47-year-old Brit loud and clear, and there's since been major hubbub about potential talents to take the legendary tux off its hanger. We've rounded up the six suave Brits getting the most lip service. Who would you like to see play Bond, James Bond?
Idris Elba
Elba's name has been tossed around since before Craig's speculated exit, and while it's garnered its share of controversy, claiming that there can't be a black Bond, Elba's résumé proves he can do just about anything—just like the franchise's badass protagonist. The "Beasts of No Nation" star has everything to play the M16 agent: looks, panache, and a certain sophistication that only a true Bond man can inhabit. Sure, it would be a choice that goes against the grain (a grain that was established decades ago when the franchise began, mind you), but with Elba, there's no going wrong.
Damian Lewis
The Emmy-winning "Homeland" star has been widely reported as the studio's top choice for a Craig replacement. A source recently told the U.K.'s Sunday Mirror that if Craig steps down, "it's Damian Lewis who will be crowned the new Bond. He is seen as an all-round international star who is perfect for the role. As he ages, he looks increasingly suave and sophisticated." We know from his previous work that he knows his way around the political thriller, and while he'd have pretty large shoes to fill following Craig, we've got faith Lewis is up to snuff.
Henry Cavill
Superman to play super spy? Sign us up! The "Man of Steel" star knows a thing or two about saving the world from its hoards of baddies, so surely he'd showcase a similar skillset—flight and x-ray vision aside—for the franchise's adept hero. Cavill has also shown he knows how to play spy versus spy as Solo in Guy Ritchie's "The Man from U.N.C.L.E.," so it's really just a matter of him polishing his silencer and sending his tux to the cleaners.
Tom Hardy
Hardy is also, naturally, in the mix. The standout Brit talent has starred in some of the biggest blockbusters of the last few years since making an entrance in Christopher Nolan's "Inception," so he seems an obvious name to be floating around. That said, he's made a name largely by playing villains, and even when he's not, he seems a bit gruff and rough for Bond's sensibilities. What do you think?
Tom Hiddleson
Sure, he's more accustomed to destroying the world as "The Avengers" and "Thor" nemesis Loki, but if he's proven anything in the press rounds for Marvel (and most recently "Crimson Peak"), it's that he's charming as hell. Bond's ability to go from warm and seductive to steely-eyed killer is certainly in this handsome Brit's toolbox.
Emily Blunt
Now here's a choice that brings a new meaning to "Bond girl." In line with unconventional candidates like Elba, Blunt has been name-dropped as a possible female lead. The acclaimed actor really wowed in her butt-kickery with this summer's "Sicario," and sultry might as well be Blunt's middle name. She's just the kind of talent that may leave execs wondering why they didn't pull the female card sooner.
Inspired by this post? Check out our audition listings!