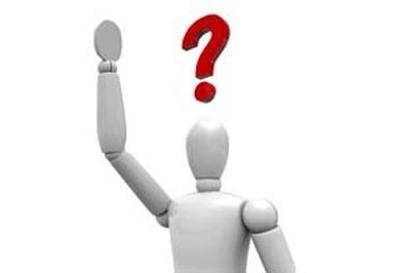 How should actors prepare for a pilot audition and pilot season in general?
Ken Lerner
Ken Lerner Studio, Van Nuys, Calif.
First, get all your tools in great shape, meaning make sure your headshots look like you right now, your résumé has been updated, and your reel is no longer than three minutes and reflects your talents. Most importantly, get yourself into a cold reading class as soon as possible, so that you are used to working on audition material fast and efficiently. When you go to auditions, you have to make immediate decisions on what the material is about and how you fit the part. Remember they are looking for your unique qualities. Class is a good place to take chances, experiment, and explore your hottest acting choices.
If you have an audition for pilot season, prepare for the part by studying the sides until you know the material so well that it flows. If you have the material and it's an important audition, you're going to have it memorized. Even then, you're going to need to refer to the sides. But more important than memorizing the script is your chemistry with the role. It's about knowing what your character wants and going after it. You have five minutes to bring yourself to the material, so don't hide you. Your choices are what make you a working actor and a star.
It's foolish to think that you can be ready for the craziness of pilot season without study and preparation. Baseball has exhibition season; football has preseason. Take classes well before pilot season so you are used to doing cold readings. It is a different muscle than scene study uses, and the more you do cold readings, the better you get at it. I have been through many pilot seasons, and I can only compare it to piranhas attacking food. It's an actor feeding frenzy. Get your teeth sharpened by being prepared.
Allan Rich
Los Angeles
The time to prepare for pilot season is all year round, week in and week out. Assuming you've conquered the monumental task of finding an agent to send you out, cold reading is the primary skill you should hone for auditions. Find an acting teacher and do the work. I recommend finding a well-seasoned director—not someone who is just a whiz with camera lenses and blowing things up, but a well-seasoned director who's particularly good at getting good performances from actors, sometimes referred to as an actor's director.
In my day, I went to Harold Clurman's after-theater class. (Any actor who doesn't know who Harold Clurman was should look him up.) These days, your best bet is someone like David Carson, who has extensive credits in all areas of film, TV, and theater. Use IMDb
.com to measure the depth of their experience. As with any acting coach or teacher, audit the class first to be certain you won't be dealing with some maniac who belittles and yells at the acting students. And make certain it's a class where you work on cold reading.
As for those actors who only go to class around pilot season, I recommend they use their acting ability to sell insurance and leave pilot season to those who want to do the work required of serious and devoted actors.
Roger Hendricks Simon
Simon Studio, New York
Pilot season is far from seasonal. It's truly a long-term proposition that takes months and even years of preparation, dedication, and study. That means ongoing training with the best coach or studio you can find. Yes, you're going to have to develop networking skills to get to know the key players and hopefully somehow connect with them—the casting directors and agents but also writers and producers.
I feel agent and industry audition seminars are often substituted for good training and are an unfortunate development over the past 20 years. You shouldn't ever have to pay for an audition. I have always included agent/casting director and industry nights as one of the integral and important parts of our overall Simon Studio on-camera training lab for actors, writers, and directors.
If you're really thinking of heading out to L.A., make sure you plan a few trips out there long before pilot season. You'll need that investment of time and money to learn the ropes. Try to wangle your way onto studio lots and observe TV shows in production. Hang out discreetly, keep your eyes and ears open for news of upcoming pilots, and try to meet as many players as possible, particularly the current producers and writers. Realize that it's the writers in TV who have the most power. They are the real producers and the ones who are going to be creating the future pilots, not to mention deciding the casting. Above all, have fun playing the game called pilot season. Realistically, it's really a season for the future, not just for this late winter–early spring.
Glenn Kalison
Chair, Acting Department, New York Film Academy, New York
Running out to L.A. for pilot season, a favorite New York actor pastime, is only advisable with the right representation or previous L.A. casting relationships that will facilitate getting you seen. Many pilots also cast out of New York, so if you've started building relationships with casting directors in New York, you're better off playing to those rather than blindly moving to L.A. for a few months (as tempting as February and March in L.A. might seem).
If you score a pilot audition, you have to make the most of the limited time you have to prepare. Have a coach, teacher, fellow actor, partner, or friend read the sides with you, and do it in front of a camera if possible. Simulate the audition experience as much as possible, and be open and ready to respond to critical feedback. Find the heart of the material. What's the story being told? What's the genre? Is it a medical drama, procedural drama, situation comedy, or quirky, offbeat comedy? Each has a rhythm, tone, and aesthetic, and as an actor you have to key into that. Since there are no prior episodes you can study (as there would be if the show were up and running), you have to use your instinct and make a choice. Another set of eyes and ears can really help. Watching TV and paying attention to the tonal differences from show to show will help you find the right notes for original material.