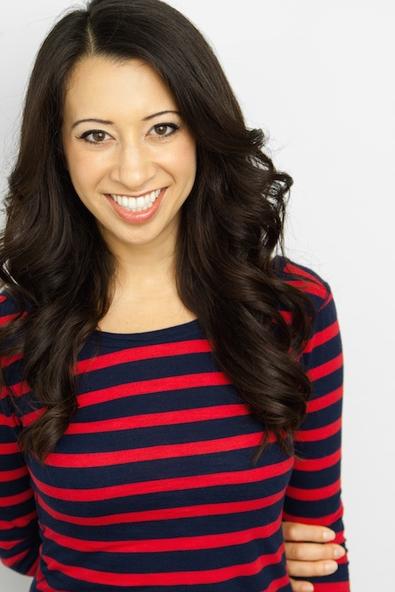 We've all watched that scene in a movie or a TV show in which someone asks a character, "What do you do?" and they respond by saying, "I'm an actor," which is then followed by something like, "Oh, so you're a waiter." This has always irritated the crap out of me.
Yes, there are a lot of performers who take jobs in the restaurant industry in order to pay the bills while they are building their careers, but this doesn't mean that they aren't "real" actors, or that waiting tables is somehow a bad thing to do. There are a lot of people I know who are ashamed that they are waiting tables or are currently bartenders because they haven't "made it yet." I want to call BS to this thought pattern because it's one that I've had myself in the past, and it has not served me at all (no pun intended).
Yes I'm an actor, I'm an indie producer, I am the founder and CEO of Ms. In The Biz, and I have also been a server since college in order to make sure the bills are paid each month. I'm mentioning this because I think that all too often the reality of the journey in this business isn't spoken about as bluntly as it should be. The entertainment industry is a tough one. No matter what career you are pursing in show business, there are major financial ups and downs, and working in the service industry can be a fantastic fit for an actor.
Back in 2010 on Bonnie Gillespie's "Somebody's Basement," I talked about the term "thrival job," and discussed that although it's not my end goal, working in the service industry is actually something that helps me thrive as an artist.
Servers and bartenders have gotten a bad rap. We have somehow become a cliché. There is this odd stigma around waiting tables and the service industry in general, that we are "less than," when in actuality, that could not be further from the truth. If you're an actor who is currently a server or bartender who is feeling down about your chosen "thrival job," I would love to challenge you to shift your thinking.
The service industry mimics the demands that we have on us as actors, making us even stronger in our craft. It helps cultivate great skills with memory and improvisation. Physically it encourages us to be at the top of our game in order to last the long hours. And because of the nature of our jobs, we grow incredibly thick skin, gain strong management and interpersonal skills, and develop nerves of steel. On top of all that, here are three things that I believe are the golden advantages specific to actors in the service industry.
1. Learning from other creative minds. The restaurant industry is incredible, especially in the major entertainment markets of Los Angeles and New York City. It's an industry that is the dream for many people and rightly so! Depending on the restaurant you choose to work at, you could be surrounded by masters of their crafts. Culinary mastery and hospitality is truly an art. It's been around forever and it's only going to evolve and become more amazing.
From Nancy Silverton and Mario Batali to "Top Chef's" CJ Jacobson and Ilan Hall, and also Bryant Ng of the Spice Table and Cassia, I feel very privileged to have worked in establishments that have culinary creations by some of the top minds in this country.
Why is this important for actors? Well, no matter what level the chef is that you are working with, you are bearing witness to people who have taken their love for the art of cooking and fine tuned their craft. They, like actors, have a visceral effect on people every day. There is a lot that can be learned from them about tenacity, creativity, innovation, and fearlessly putting oneself out there on a consistent basis.
2. Relationships, industry connections, and natural networking. You have no idea who is going to walk through the door of your restaurant, or who you are going to be working along side. Some of my best opportunities in the entertainment industry have come directly because of people I formerly waited tables with, or those who I served. While you obviously shouldn't be expecting to get "discovered," it is important to be paying attention to your surroundings and to opportunities that might otherwise pass you by.
I met the lead of the upcoming feature film I'm producing because he was a regular at an establishment I was working at, and I've been called into auditions by casting directors who I served since waiting on them provided a pretty great unintentional "general meeting." I've also been cast in fantastic projects without having to audition because I served someone working on the team who suggested me to the director, and I've learned industry tips and tricks from colleagues who have written, produced, directed, and/or acted in kick-ass projects and who are working their way up just like everyone else.
3. Flexibility. Aside from being an entrepreneur or a freelancer that makes your own hours, there aren't many other jobs out there that are as flexible or as understanding.
Most of your fellow teammates are also in entertainment, so they understand the need to switch shifts, and the majority of restaurants in major film and tv markets have pretty understanding management teams. And although it depends on where you work, in many cases you can make some pretty good coin to not only cover bills, but also help pay for classes and headshots and the project that you are producing to showcase your awesome talent.
So the next time you get down on yourself for not being as far along in your career as you'd like or someone dismisses you for "still working in a restaurant," take a read over this list again and feel freaking proud, and know that it has a lot more entertainment industry magic going for it than others might realize, and you are the one who secretly knows the tricks of the trade.
Like this advice? Check out more from our Backstage Experts!