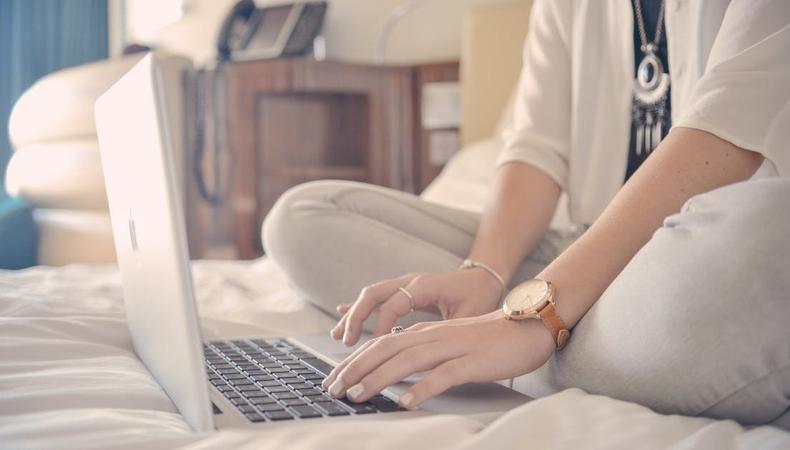 You already know Backstage is the go-to for any and all information pertaining to your craft. But now you have the chance to get in on the action with the Backstage Community Forum. Here, you can engage with others in your industry, as well as teachers, experts, and, yep, even agents and casting directors. Below are some of this week's most interesting new topics; drop a reply or post a new thread. Either way, fire up that keyboard and get involved right here!
The power of social media for actors.
(Or the famous ones, at least...)
"For those of us who dream of becoming highly successful actors in the future (aka all of us), here's a quick reminder that in certain cases, the size of your social media following can take priority over acting prowess.
"Good for Sophie Turner, not so much for whoever it is that she beat out." —HufflepuffOverlord

Is voice acting a lucrative side job?
"As an aspiring actor, I'm always on the look out for side jobs to help with living expenses in NYC. Although I've never really given voice over jobs a try, I'm wondering if it's actually worth a shot? I've seen a couple of listings and opportunities online but I'm not sure how I would qualify. Also anyone know the approximate rate or how they break it out?" —LilySmith16
Commercial residuals question:
"Does anybody know how commercial residuals work on Spanish language networks like Univision and Telemundo? They are broadcast network channels (not cable), right? Also, what about channels like CW and Fox? Do they pay as much as ABC, NBC, CBS?" —TennisKids

What are you waiting for? Sign up for the Backstage Forums right here!