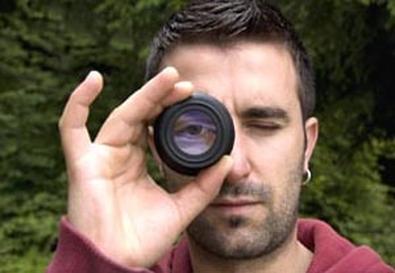 Thomas Kail
New York; 'In the Heights' and 'Lombardi' (Broadway); 'When I Come to Die' and 'Broke-ology' (Lincoln Center Theater); co-creator and director of the hip-hop improv group Freestyle Love Supreme
Every actor I work with shows me something about the character, and often the play, that I did not see initially. Andréa Burns, who played Daniela, the hair salon owner, in "In the Heights," is a perfect example. I knew the character had wit, strength, and humor—she is a fighter. But Andréa showed me how big a heart Daniela possessed. She rules her roost with compassion and love—tough love, but love all the same. I am not certain I would have seen that without Andréa.
As a result of Andréa's layered performance, she and the women of the salon became a focal point of the story. They turned into one of the three "families" in the play with whom the audience had a deep emotional investment. Vanessa, played by Karen Olivo, comes to realize that much of the love she needs has been in front of her all the time. Similarly, Carla, played by Janet Dacal, comes to appreciate her role in the salon: Daniela and Vanessa need her support. The creation of this third family would not have happened without Andréa.
James Gunn
Los Angeles; 'Super,' 'Movie 43'
What the actor brings to a role always surprises me as the writer-director. The difference between my expectations about a character and who that character really is becomes defined by the actor. There is no better feeling than watching an actor create not only what you hoped he or she would, but something more, something risky.
In my new movie "Super," Michael Rooker plays a character with few lines—the bodyguard for Kevin Bacon's drug dealer—and yet, through a subtle performance, he forges a whole subplot that has now been incorporated into the film. Rooker's choice as an actor was to be secretly in love with Sarah (Liv Tyler), the girlfriend of his boss. It's a story in the film told almost entirely through shots of Rooker looking at Liv and reacting to his boss's foul treatment of her. There is never a line of dialogue referring to this love, but it's obvious through his performance. Rooker elevates a character who was essentially Thug No. 1 into something tragic and real.
This is the kind of power an actor can have. It's one of the reasons I'm a filmmaker and not a novelist. I love the collaboration and helping actors fulfill themselves creatively, especially when it makes my film that much better.
Jesse Berger
New York; founding artistic director of Red Bull Theater: 'The Witch of Edmonton,' 'Pericles,' 'The Revenger's Tragedy,' 'Edward the Second'; also LCT3, the Public Theater, New World Stages, the Acting Company
From the first actor's audition, my learning curve on a play increases exponentially. There is nothing better to teach you what a scene is about than to hear it acted by two good actors. What seemed one thing on the page can suddenly seem quite different in performance.
With "The Witch of Edmonton," I was blessed with a phenomenal group of actors, and every one of them informed what the roles and play became. With Derek Smith, playing the devil appearing as a dog, we had several meetings and conversations about how the character would manifest itself. The play leaves many questions open for interpretation, particularly for this role, which seems to demand a real and unusual idea—not just an actor in a dog costume. The creation of this character was a real collaboration among Derek, myself, and our design team, and the character has continued to evolve through previews. We were lucky to have such an imaginative and facile actor as Derek, who continues to probe and ask questions of himself, me, the play, and our entire creative team all the way through the process. This probing helped all of us understand not just this character, but to better understand the whole play.
Brad Furman
Los Angeles; 'The Lincoln Lawyer,' 'The Take,' 'Fast Forward,' 'The Stranger'
As a director, you can understand a character as written. But when an actor makes choices that shape the character in a way you can't fully anticipate, it's always fresh and surprising.
I offer thoughts and advice prior to shooting, but you never know exactly what a performance will be until it happens. The actors inform their characters and I stay open to the excitement of the creative process: Is that a true expression of that character?
Casting John Leguizamo in "The Take" changed my life. He turned his insides out; he studied the role, and it showed. His character suffers a brain injury, and we met with people living with that challenge. John's research and willingness to imbue the character with that reality resonated for the audience.
In "The Lincoln Lawyer," Matthew McConaughey plays a street lawyer working out of a Lincoln Town Car. Matthew's preparation was impeccable. He arrived on set with a unique poise and confidence. Matthew's intensity pushed the movie in a special direction. We discussed the character of Mick Haller, but when I said "Action," it was Matthew making the moment-to-moment decisions from his own gut.
In an intense scene between Matthew and John Leguizamo, I pushed the actors by instructing them to do something new to throw off the other one. The scene kept everyone on their toes, created the necessary tension, and forced them to adapt. In the hands of skilled actors like Matthew and John, a director becomes a voyeur watching characters become art.